PIERCE - III: The Anthology 2xCD
$

7.99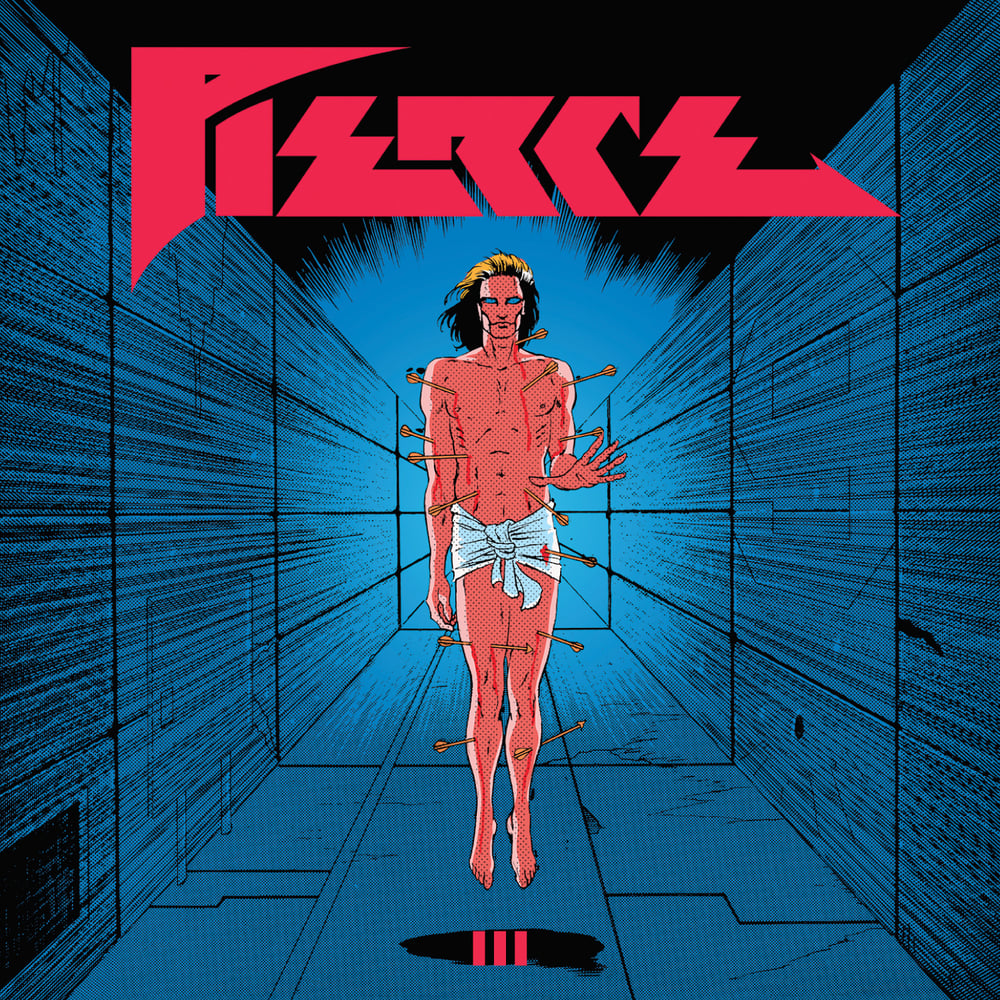 DIVE103
2xCD
OVERVIEW:
William Pierce cut his teeth early on while working as a roadie for Metallica's first US tour. Taking that knowledge the New Jersey native set out put together his own band. Gathering up several solid local musicians the band began to take shape over the next few years and eventually became known as PIERCE.
Crafting songs in his spare time away from work at Jem Records, William and crew which was then rounded out by Dennis Chavis (vocals), Joey Cali (bass) and Tom "Earthquake" Doud (drums) recorded their debut album during late evening sessions and, impressively, on their own dime. Once the album was nearing completion the band signed with Skreamin' Skull Records which was an upstart label of Jem Records A&R executive, Jim Cuomo.
Quickly morphing into road dogs, PIERCE took to the touring circuit and worked their way across the USA and back. Trying to capture the magic from their momentum the band tracked jumped into Omega Studios to record what would become their second album, II. Riding high and ready to get back out there, the band fell apart in nearly a single moment. While driving to a showcase for several major labels, the band found themselves in a auto accident which not only ruined their showcase appearance, but also seemingly destroyed their upcoming U.S. tour. In a flash, PIERCE was gone.
Divebomb Records is excited to present this full PIERCE discography reissue, III: The Anthology. This deluxe set contains both PIERCE albums digitally remastered and spread across two CDs, a 16 page booklet containing band supplied archival photos, lyrics, plus brand new interview with William Pierce. This is a reissue for the fans, by the fans.
FOR FANS OF:
T.T. QUICK, SKID ROW, WILDSIDE, MALICE, XYZ
POINTS OF INTEREST:
• Out of print for over 20 years
• First time debut album appears on CD
• 16 page booklet with new in-depth interview, lyrics and archival photos
• Limited edition
• Mastered by Jamie King
• Layout/Restoration by Adam Peterson
TRACK LIST:
CD 1
Pierce (1989)
1. Danger
2. Run Silent Run Deep
3. Metal Head Dolls
4. Tell Me You're In Love
5. Turn The Knife
6. Hit And Run
7. I'm The One
8. Cum On
9. Screams In The Night
10. Outa Hand
BONUS TRACK
Metal Head Dolls (Music Video)
CD 2
Pierce II (1990)
1. Dawhite & Willy
2. Metal Soldiers
3. Turn The Page
4. Bound For Glory
5. Blackmail
6. Shadows
7. Misery
8. It's Only Love (In Too Deep)
9. Winter Witch
10. Night Wear
11. Comes The Night