N.M.E - The End Of Innocence [Bootcamp Series #43]
$

9.99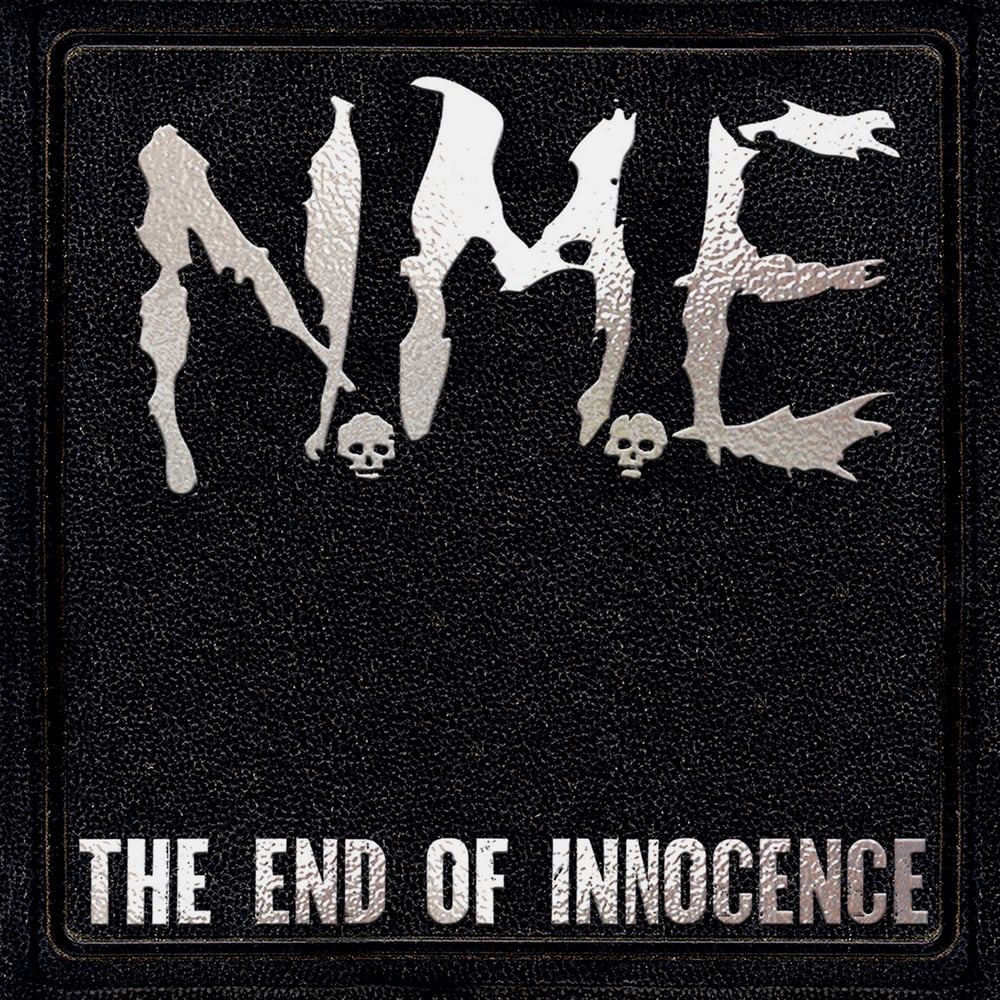 BOOTCAMP SERIES #43
DIVE183
CD (w/ Limited Edition Slipcase)
DECLASSIFIED INFORMATION:
N.M.E took shape in Pittsburgh, PA during the mid-'80s, stabilizing a lineup of guitarists Michael Weldon and Brian Keruskin, Chuck Robinson on bass, drummer Dave Snyder, and vocalist Jirus. The group spent a full year honing a catalog of hard-charging heavy metal from mid-1987 through July of 1988, at which time they recorded nine songs at Space Station Studios in Uniontown, PA. Originally intended to be released as a full-length album called The End of Innocence, the professional-sounding effort was only issued in limited quantities on dubbed cassettes with handwritten labels. N.M.E returned to Space Station before the end of the year to lay down two new tracks—"R.I.P." and "Wicked Child."
All the while, the band was securing a cult following based on a rigorous live performance résumé, opening for the likes of Crimson Glory, Dirty Looks, Dream Theater, Metal Church, Testament, Vio-lence, etc. Lucking into the opportunity to have their material ("Vengeance Is Mine") featured in the 1989 horror flick, Heartstopper, N.M.E finally seemed poised for a well-deserved breakout. Instead, lineup changes began to creep in, and the highly productive run of the group's classic lineup drew to an unceremonious close.
Now, some 30 years after the fact, Divebomb Records is proud to at long last grant a proper release to The End of Innocence—the nine-song sessions fully remixed from the original 1988 reels—plus "Vengeance is Mine," "R.I.P.," and "Wicked Child." Mastered by Greg McLaughlin and Chuck Robinson at Shore Studios, the disc finds these underground legends sounding better than ever, and will be housed alongside a detailed booklet including a retrospective interview with Chuck Robinson and Dave Snyder. For the fans, by the fans!
COMRADES IN ARMS:
Fifth Angel, Tyrant, Shok Paris, Leatherwolf, Omen and Malice
ARSENAL:
Limited edition CD – only 500 units pressed worldwide – fully remixed/digitally remastered – band supplied photos – full color 24 page booklet with lyrics and brand new interview
1. Vengeance Is Mine
2. Walk On
3. No Way Home
4. The Chance
5. The Well
6. Trial By Fire
7. M.I.A.
8. Red Light Night
9. Sweet Little Sister
10. Eat Me Alive
BONUS DEMO TRACKS
11. R.I.P.
12. Wicked Child