SURREALIST - Playing God [Bootcamp Series #48]
$

12.99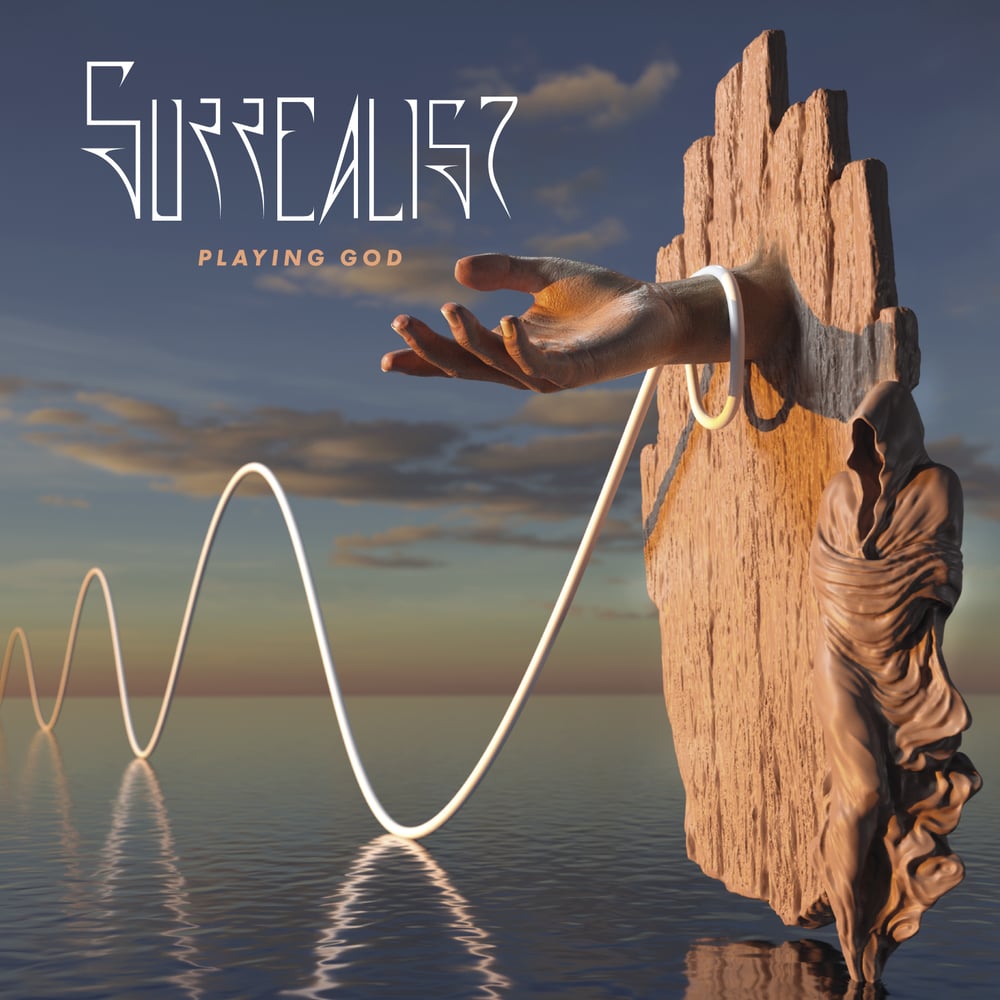 BOOTCAMP SERIES #48
DIVE223
CD
DECLASSIFIED INFORMATION:
Prior to SURREALIST, there was Massakist—a promising young outfit formed in Oshkosh, WI circa 1987. The group forged an increasingly technical style of thrash metal over the course of three demos, before disbanding sometime in 1990. Guitarists Eric Basler and Jason Riley attempted to carry on, eventually hooking up with drummer Dan Scott and former Wicked Faith bassist Jason Koslucher, as well as being rejoined by ex-Massakist vocalist Steve Cozzuol.
As SURREALIST, the revamped unit continued to refine their core style, entering Signature Sound Studios in Fond du Lac, WI from June to October of 1992 to record their lone outing, Playing God, consisting of 33 minutes of technical, progressive, thrash-leaning metal. Unfortunately, despite the obvious quality of the quintet's songwriting and musicianship, the band's continued struggles to gain label interest coupled with dwindling venues to support live performances led them to run out of steam prior to achieving the wider recognition they so deserved.
Finally, three decades later, Divebomb Records is excited to shed new light on SURREALIST and Playing God through an expanded CD reissue that also includes Massakist's final demo, Of All That is Seen... and Unseen, as a bonus—totaling 14 tracks of high-quality output for fans of Fates Warning, Mystic Force, Watchtower, Toxik, Annihilator, Psychotic Waltz, etc. Fully remastered and restored by Jamie King Audio, the disc comes housed alongside a 20-page booklet filled with photos, flyers, ephemera, lyrics, and an extensive new interview with the band. For the fans, by the fans!
COMRADES IN ARMS:
Fates Warning, Mystic Force, Watchtower, Toxik, Annihilator, Psychotic Waltz
ARSENAL:
Limited edition CD – 500 units pressed worldwide – thick, 20 page booklet with archival photos and brand new interview – digitally remastered/restored by Jamie King Audio
TRACK LIST:
1. False Illumination
2. Voices Broken
3. A Time Of Sighs
4. Acapella Diablo
5. Liquid Destiny
6. Shiny Thing
7. Dr. Kevorkian
8. Entropic Surreality
9. Sea Life
10. Dreams Of An End
MASSAKIST – Of All That Is Seen…And Unseen (1991)
11. Of All That Is Seen
12. Darkly The Turn
13. Triskaidekaphobia
14. The Storyteller
INTERNATIONAL CUSTOMERS
LOOKING FOR CHEAPER SHIPPING OPTIONS?
TRY OUR INDIEMERCH STORE HERE