MINISTERS OF ANGER - Renaissance [BOOTCAMP SERIES #5]
$

9.99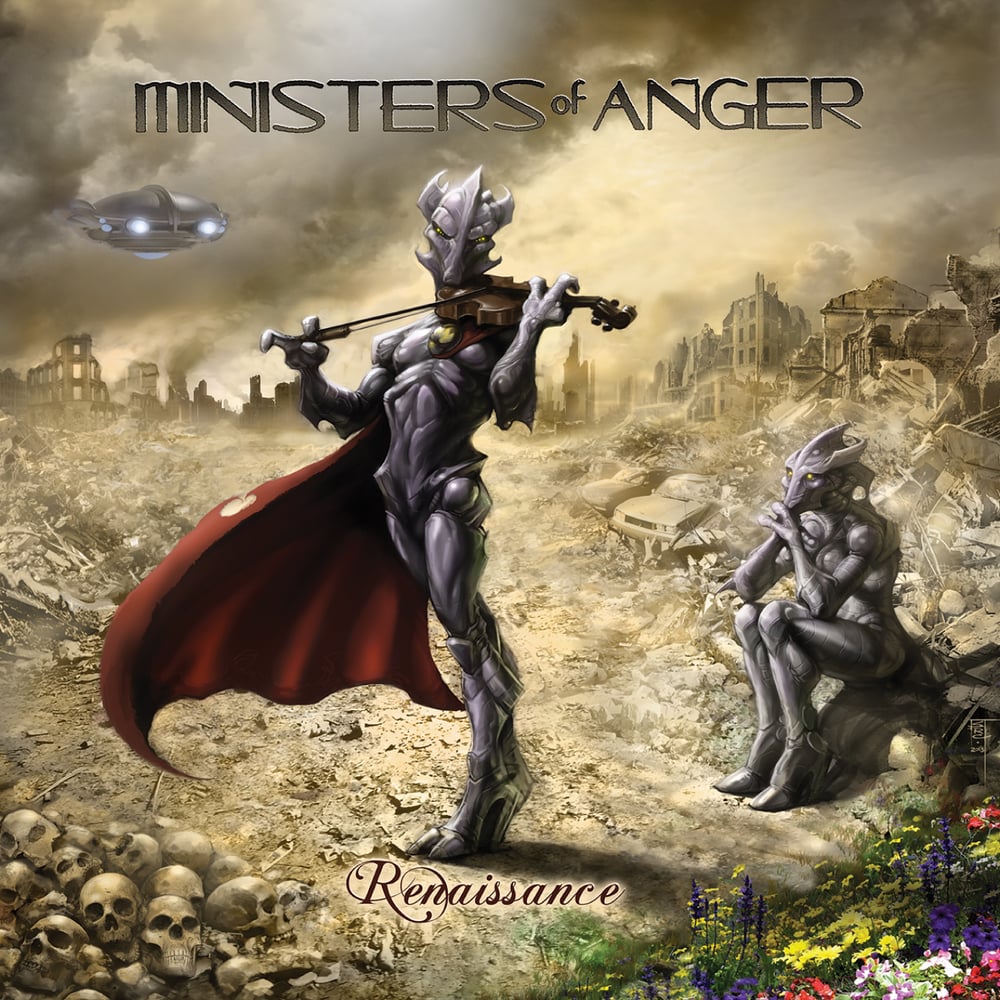 BOOTCAMP SERIES #5
DIVE049
CD
DECLASSIFIED INFORMATION:
Guitarist/Vocalist, David Clemmons, is possibly best known in the metal world as a key member of progressive upstarts, Damn The Machine, but before hooking up with the Poland brothers he had a remarkable project all unto himself. Essentially, MINISTERS OF ANGER was a two man wrecking crew as David had partnered up with former Murdercar band mate Dave McClain (Sacred Reich, Machine Head) in 1988 to help record drums on his demo. The duo wound up cranking out two demos, both engineered by Joe Floyd (Warrior). The first demo from 1988 went unnoticed but the second, Renaissance, released in 1990 is what really caught people's attention. Not full on thrash metal, but not quite eccentric enough to be considered progressive MINISTERS OF ANGER fell somewhere into a grey area it would have seemed. Some might believe this to be an unfortunate place to find themselves, but what it really reveals is a band that was not afraid to take risks and ultimately was far ahead of the rest of the pack even if the appropriate accolades of the masses never came.
COMRADES IN ARMS:
Damn The Machine, Sacred Reich, Watchtower, Forbidden and Death Angel.
ARSENAL:
Limited Edition CD – only 500 units pressed worldwide – new artwork – band supplied photos – full color 12 page booklet with lyrics – new interview with David Clemmons
1. Homeland
2. The Great Escape
3. Fields Of The Dead
4. Money Man
5. Virgin To The World
6. Peasants
7. Savior On The Stage
8. Majority Prevails
BONUS TRACKS
1988 Demo
9. Guns Of War
10. Sticks & Stones
11. Governor
1991 Demo
12. We The People
13. Wake To The Flames
14. Man Vs. Man