MESSINA - Terrortory (Deluxe Edition) 2xCD
$

9.99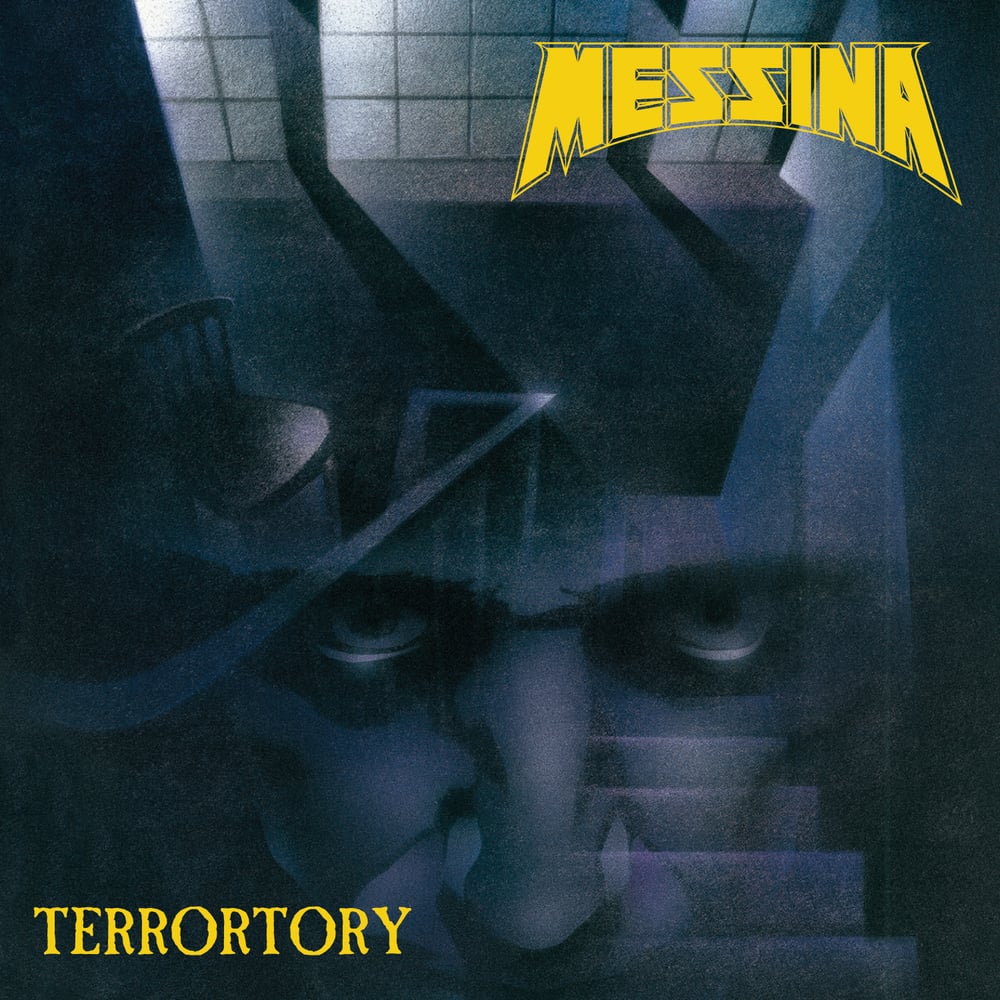 DIVE113
2xCD
OVERVIEW:
Formed in Heesch, Netherlands during the autumn of 1983 by five teenagers inspired by bands like Anvil, Raven, Iron Maiden, Saxon and Judas Priest, MESSINA got its start under the name of ASSASSIN. Six months later, the group made its live debut in the spring of 1984 and never looked back, releasing three demos in three consecutive years—Mission Completed (1986), Cease Fire (1987), and Murder in the First Degree (1988).
Due to confusion with the German band of the same name, and just prior to their first official appearance with two tracks on the Metal in Rocks Vol. I compilation in 1988, ASSASSIN settled upon the mysterious new name of MESSINA, after a town on the island of Sicily, Italy. The following year, they issued the Live! demo—showcasing the raw energy of their increasingly thrash-based attack, drawing inspiration from more aggressive acts such as Metallica, Sepultura, and Slayer.
Finally, the years of hard work practicing and playing gigs paid off, as MESSINA signed on with Inline Music for the release of their nine-song full-length album, Terrortory (1990). Unfortunately, their luck would soon change, as the label cancelled a German tour, and the band eventually lost its lead vocalist—the remaining members deciding to remain friends but go their separate ways before the end of 1993.
But now, more than 25 years later, the music lives on, as Divebomb Records is proud to announce this deluxe, two-CD set collecting MESSINA's entire discography—including all three ASSASSIN demos—fully remastered by Jamie King at The Basement Studios; and including an in-depth, band-penned biography and loads of archival photographs. For the fans, by the fans!
FOR FANS OF:
SACROSANCT, DYOXEN, MANDATOR, GAMMACIDE, APOCALYPSE
TRACK LIST:
DISC 1
1. Messina
2. Attempted Suicide
3. Nothing Will Change
4. Terrortory
5. Who's For Dinner
6. Drop Dead
7. Deathrow
8. Ritual Killings
9. The Commencement
BONUS TRACKS
10. Murder In The First Degree
Live (Demo – 1989)
11. Die In 'Nam
12. Murder In The First Degree
13. The Quest
14. Eye Of The Tornado
15. Deathrow
16. Wings Of War
DISC 2
The ASSASSIN Years
Murder In The First Degree (Demo – 1988)
1. Gonna Leave Her
2. Eye Of The Tornado
3. Die In 'Nam
Cease Fire (Demo – 1987)
4. Utopia
5. Roaming 'N Roving
6. Shattered Dreams
7. Lay Down
8. T.N.S. (Part 1)
Mission Completed (Demo – 1986)
1. Thoughts Of Vengeance
2. One Night Romance
3. Becapsus
4. Kill (Or Be Killed)