FATAL OPERA - The Eleventh Hour 2xCD
$

9.99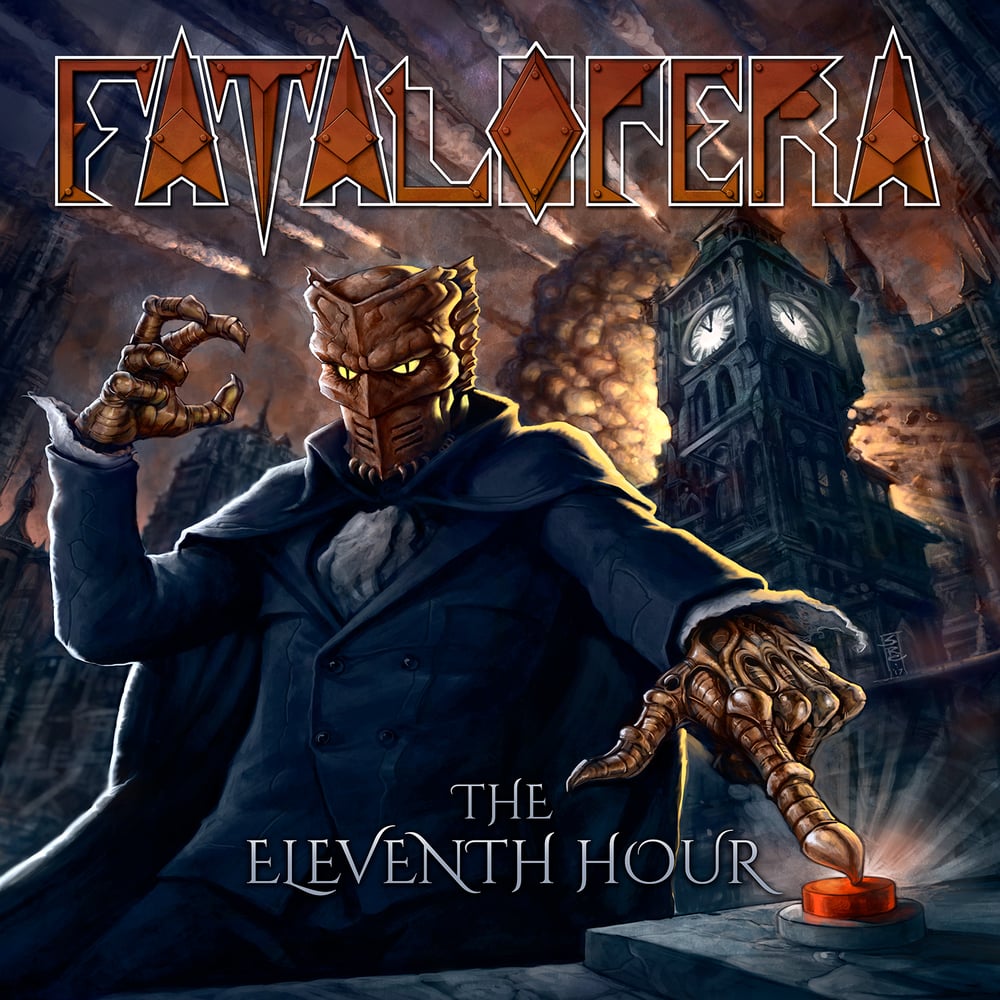 DIVE153
2xCD
OVERVIEW:
After parting ways with thrash titans Megadeth in 1987, highly regarded percussion maestro Gar Samuelson began his next chapter. Relocating to Orange City, FL, Gar rented a farm and began converting its barn into a studio with the help of his brother, guitarist Stew Samuelson. Largely influenced by jazz fusion and carrying the primary goal of simply achieving a heavy sound, FATAL OPERA was later solidified with bassist Travis Karcher, Dave Inman on vocals, and second guitarist Bill Brehme.

The group's sophomore effort, The Eleventh Hour, began to take shape in 1994 with a 13-song pre-production demo. In 1995, however, vocalist Dave Inman amicably bowed out, resulting in the addition of enthusiastic new frontman Andy Freeman. Writing continued, and FATAL OPERA entered the studio in the spring/early summer of 1996. If their debut had offered an adventurous and truly incomparable brand of technical thrash metal, The Eleventh Hour—released in 1997 (once more via Massacre Records)—found the band simply bursting with energy—more melodic, more progressive, more of everything: sure to appease fans of other one-of-a-kind acts such as Psychotic Waltz or Damn the Machine.

Now, two decades later, Divebomb Records is excited to reissue FATAL OPERA's The Eleventh Hour—expanded to include a Japanese bonus track as well as an entire bonus disc freshly remixed by the band. Fully remastered by Jamie King at The Basement Recording, the package will also boast a 20-page booklet including all-new cover art by Steven Cobb, photographs, lyrics, and a retrospective interview with the bulk of the surviving band members. For the fans, by the fans!
FOR FANS OF:
DAMN THE MACHINE, PSYCHOTIC WALTZ, MIND OVER FOUR, KINETIC DISSENT & LAST CRACK
TRACK LIST:
CD1
1. Would You?
2. Nothing Is Everything
3. Once I Was A Fly
4. Indiscretion
5. Inside/Outside
6. Lucy In The Sky
7. Wrist Twister
8. Mindfuck
9. Dredges (The Truth)
10. Three Steps
11. The End Of Me
12. My Psychiatrist
13. Devil Monkeys
14. Calling Of Lotar
15. Guilded Splinters [Bonus Track]
CD2 – 2017 Remix
1. Would You?
2. Nothing Is Everything
3. Once I Was A Fly
4. Indiscretion
5. Inside/Outside
6. Lucy In The Sky
7. Wrist Twister
8. Mindfuck
9. Dredges (The Truth)
10. Three Steps
11. The End Of Me
12. My Psychiatrist
13. Devil Monkeys
14. Calling Of Lotar
15. Guilded Splinters [Bonus Track]
16. Swept Away [Bonus Track]