DISORDER - Warmonger Lives! [Bootcamp Series #42]
$

5.99
On sale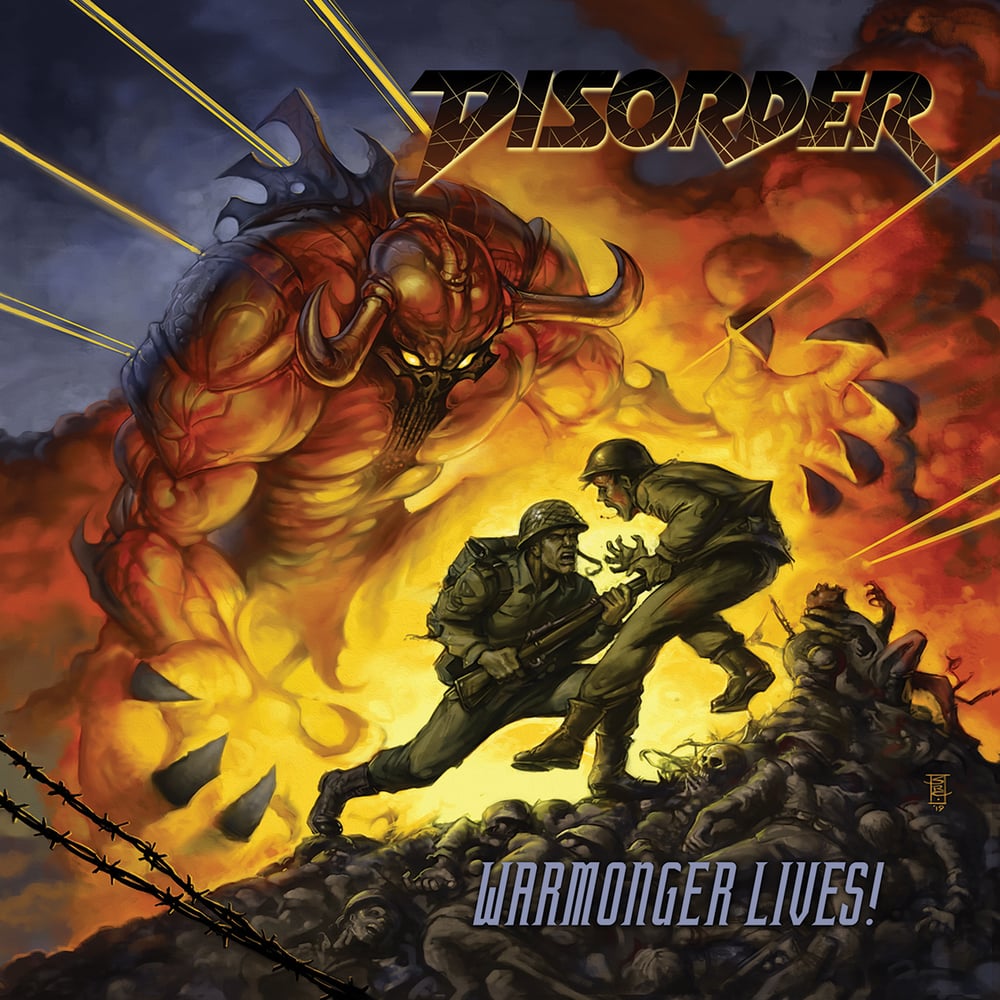 BOOTCAMP SERIES #42
DIVE181
CD
DECLASSIFIED INFORMATION:
DISORDER was born in a garage in Waukegan, IL circa the summer of 1988; consisting of guitarists Eric Haglund and Vernon Voss, Tony Rios on drums, bassist Bill Modica, and Don Hamann on vocals. The short-lived quintet performed just one show at the Kenosha Orpheum Theater in Wisconsin (opening for Wrath), at which an CBS Records A&R rep in attendance encouraged the budding thrashers to record a demo.
The group would proceed to lay down a lone four-song, 16-minute cassette at Opus Recordings in Gurnee, IL. Engineered by Alan Pangelinan (Darklin Reach) and produced by Eric Greif—the pair having also worked with the likes of Wrath, Acrophet, Num Skull, etc.—the result was an impressively ripping dose of metal made up of equal parts aggression and melody, fronted by absolutely soaring vocals—perfect for fans of King Diamond, Sanctuary, etc.
Unfortunately, these extremely rare recordings were poorly circulated, as DISORDER—together for less than a year—fell apart shortly after the demo was recorded. Two songs from the sessions posthumously appeared on the nearly-as-obscure At the Foot of Brutality compilation in 1989—alongside Masada, Necromacy, Firing Squad, and Num Skull—but the promising young upstarts' run was over...
...until now! Three decades later, Divebomb Records is excited to present Warmonger Lives!, the complete discography of DISORDER. The original master recordings having been lost, the demo session reels were salvaged from storage, requiring a complete remix and remaster by Jamie King at The Basement Recording. The disc will also include original mixes of "Warmonger Lives!" and "Ending is Near," as they appeared on At the Foot of Brutality in 1989; as well as a thorough booklet with loads of photos, plus a retrospective interview with Eric Haglund and Don Hamann. For the fans, by the fans!
COMRADES IN ARMS:
Heathen's Rage, Sanctuary, Solar Eagle, Tyrant's Reign, Majestic Ryte and King Diamond
ARSENAL:
Limited edition CD – only 500 units pressed worldwide – fully remixed/digitally remastered – band supplied photos – full color 12 page booklet with complete lyrics and brand new interview - lyrically inspired cover art by Steven Cobb
1. Warmonger Lives!
2. Ending Is Near
3. Six Feet Under
4. Fighting For Life
BONUS TRACKS
At The Foot Of Brutality LP (1989)
5. Warmonger Lives!
6. Ending Is Near