CLOCKWORK - Kill In Time [Bootcamp Series #35]
$

9.99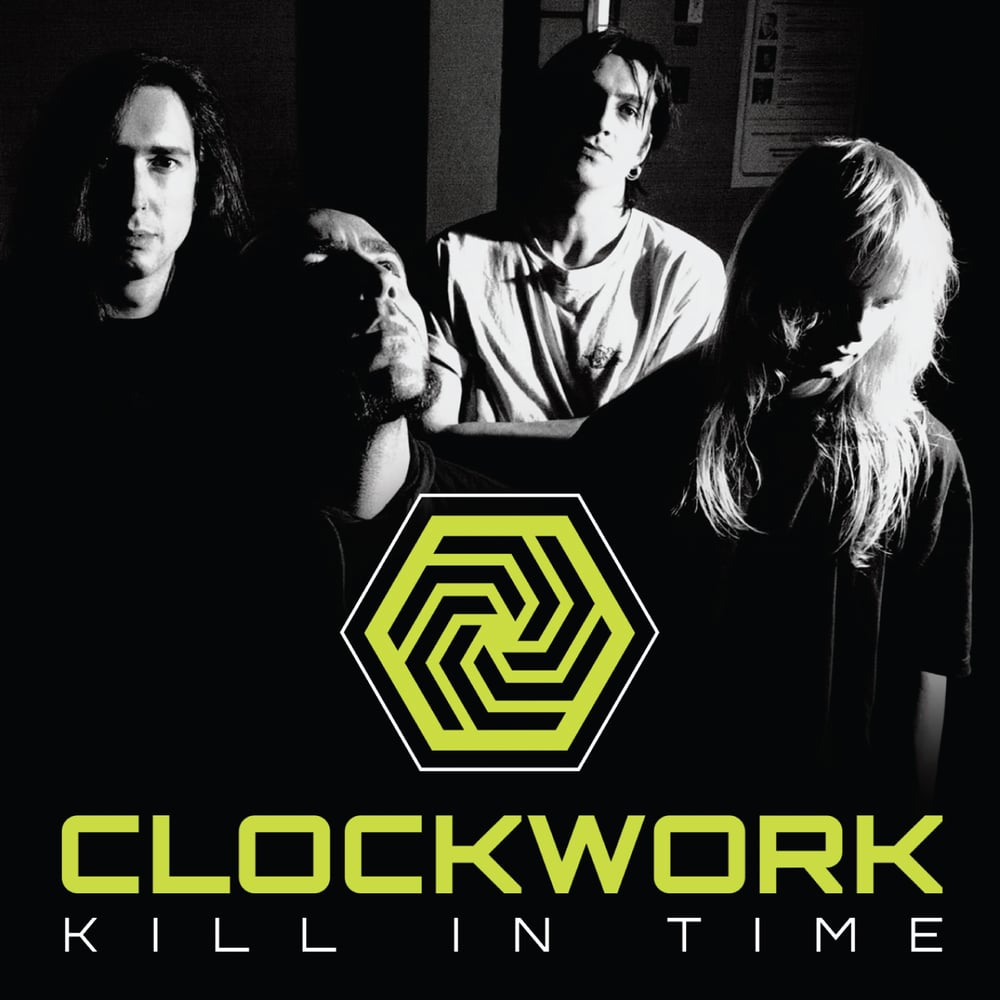 BOOTCAMP SERIES #35
DIVE148
CD
DECLASSIFIED INFORMATION:
Renowned drummer Peter Haas (Mekong Delta, Poltergeist, Calhoun Conquer, etc.) had actually played guitar for six years prior to taking a seat behind the kit, and by the early-'90s had begun composing material for a band of his own. Sharing bills with legendary Swiss thrashers Coroner while on tour with German-American progressive metal group Mekong Delta in late-1993, Peter struck up a friendship with Coroner guitarist Tommy Vetterli and roadie Lui Cubello. Bassist Peter Waelty eventually entered the fold, and CLOCKWORK was born.

Inspired by a range of the era's diverse metallic sounds—from Suicidal Tendencies and Slayer to Machine Head and Pantera to Prong and the Cro-Mags—CLOCKWORK's aim, as Haas states, was "to create the heaviest possible sound, but with musical challenges to it—predominantly rhythmic... so that's why there are quite a few odd meters in there." Beyond the anger and frustration of their lyrics, the results can be heard amidst the group's hard-edged grooves—accented by the lightest of industrial flourishes, plus uniquely melodic textures and lead playing.

The band's only official release—a four-song demo CD—was recorded in 1994 and mixed by Voco Fauxpas (Celtic Frost, Coroner, The Young Gods, etc.); with four more cuts laid down at Vetterli's own studio the following year—never released until an obscure limited edition double-10" vinyl pressing in 2013. Touring throughout Switzerland ensued, but scheduling conflicts amongst the group's busy lineup prevented them from capitalizing on growing interest from fans and labels alike. By the end of 1996, CLOCKWORK's time was up.

But now, more than 20 years later, Divebomb Records is proud to grant this criminally underrated music the attention it has always deserved through Kill in Time, a comprehensive CLOCKWORK discography—portions appearing for the first time ever on CD. Fully remastered by Jamie King at The Basement Recording, the collection includes a 16-page booklet packed with photos, lyrics, and a retrospective interview with Peter Haas. For the fans, by the fans!
COMRADES IN ARMS:
Prong, Coroner, Machine Head, Helmet and Sepultura
ARSENAL:
Limited edition CD – only 500 units pressed worldwide –– digitally remastered – band supplied photos – full color 16 page booklet with lyrics and new band interview
1994
1. Push
2. Perfect Victim
3. Many-Faced
4. Killing Time
1995
5. Peacemaker
6. Stronzo
7. Rape The Dinosaur
8. The Fog