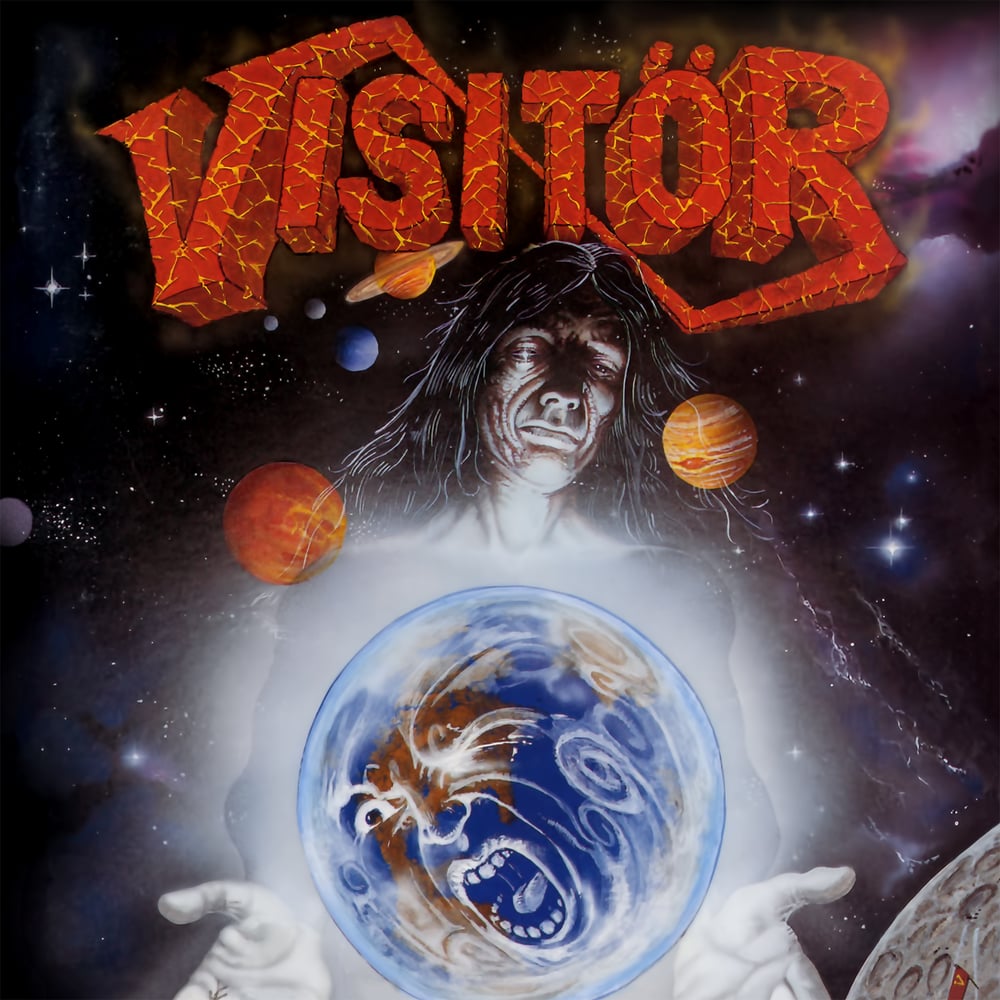 DIVE154
CD
OVERVIEW:
VISITÖR formed in the Orange County area of California in 1989 and honed their chops for several years before recording two three-song demos in 1992 and 1993. With the lineup of Kurt Schultz (vocals), Joey Brown and Rob Skyler (guitars), E.K. Wright (bass), and Tony Stanley (drums), the group then entered For the Record recording studio in Orange, CA to track their 10-song debut album with engineer Eric Garten (Mind Over Four, Armed Forces, etc.).
Self-released on CD in 1993, Visitör put forth a high-quality form of the meaty yet melodic thrash that had been gaining momentum at that time, with a vocal range that allowed the material to branch out toward a more adventurous range of diversity that should appeal to fans of bands such as Heathen, Sanctuary and Realm. Promoting the release, VISITÖR shared the stage with Testament, Savatage, Lizzy Borden, and others; and two of the album's tracks appeared on a compilation of Orange County-based hardcore and metal bands called Orange Crunch, released by Lethal Records.
Long out-of-print, original copies of the album have sold for $200 or more, and VISITÖR released a one-time repress of the disc in 2010 to combat its rampant bootlegging. So now, nearly 25 years later, Divebomb Records is proud to present Visitör in its ultimate form—including an unreleased bonus track from 2010 called "Masters of Nations." Fully remastered by Jamie King at The Basement Recording, the booklet will include original cover art, archival photographs, and complete lyrics. For the fans, by the fans!
FOR FANS OF:
HEATHEN, SANCTUARY, KINETIC DISSENT & REALM
TRACK LIST:
1. P.I.T.
2. Environmental Impact
3. Visitör
4. Dreams
5. Beast Within
6. Thunderboltz
7. America's Demise
8. Johnny Law
9. Innocent (Until Proven Guilty)
10. War Dance
BONUS TRACK
11. Masters Of Nations