VARIX - Morbid Tribute To Distortion [Bootcamp Series #28]
$

9.99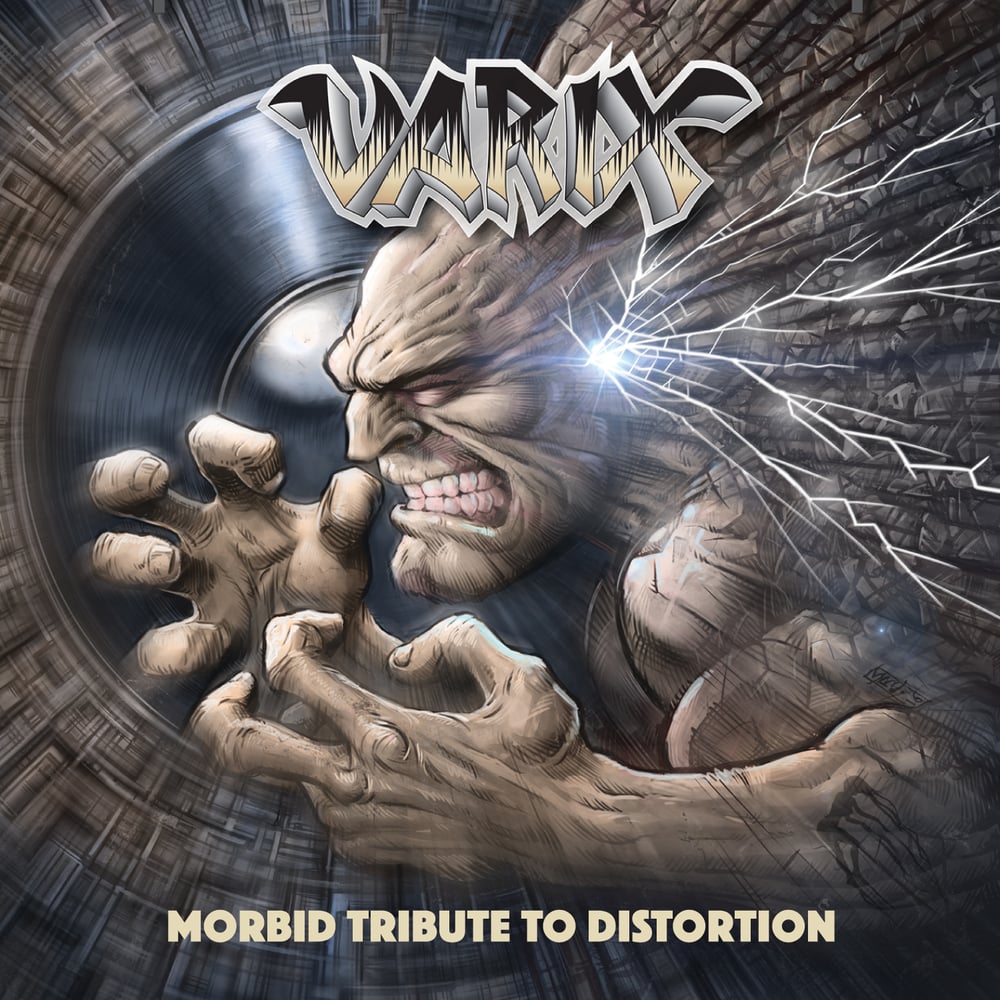 BOOTCAMP SERIES #28
DIVE122
CD
DECLASSIFIED INFORMATION:
Friends and musical kinsmen of recent Divebomb Records recruits Skeptic Sense, VARIX was first born in southwestern Germany in 1988 under the all-too-popular name of Suffocation. Eventually settling upon the less common moniker of VARIX in 1991, the group would gradually bolster its lineup with former members of fellow little-known Germans Annoy, Excruciator, and Toxic Refuse over the course of three demos (and a compilation appearance on Rave Music's Peace-Eater Vol. IV) between 1991 and 1995.
VARIX concocted a uniquely quirky brand of complex yet melodic thrash metal built upon an eclectic blend of influences that included rock, metal, hardcore/punk, alternative, and even blues. This breadth of musical interests was also represented in a range of lyrical topics that stretched from horror and psychological struggles to societal concerns and anti-war pleas for peace.
Beginning with Morbus Cron (1991) and Tribute to Fate (1993), the band's efforts culminated with 1995's Harmonic Distortion—focusing their energy into a heavier, darker, and more mature direction. Unfortunately, subtle disagreements over the technicality of the material—coupled with continual lineup instability—brought VARIX's days to an end by early-1995.
Now, more than two decades later, Divebomb Records is thrilled to present the complete 10-song discography from these sorely overlooked German thrashers in the form of Morbid Tribute To Distortion. Fully remastered by Jamie King at The Basement Recording, the package also includes lyrics, archival photos, and a retrospective band interview conducted by NoEcho.net co-editor Andrew Aversionline. For the fans, by the fans!
COMRADES IN ARMS:
Skeptic Sense, Donor, Sieges Even, Life Artist, Paralysis
ARSENAL:
Limited edition CD – only 500 units pressed worldwide – band inspired artwork by Steven Cobb – digitally remastered – band supplied photos – full color 20 page booklet with band interview and lyrics – brand new 2016 recording "Fear Of God"
Harmonic Distortion (1995)
1. Fanatical Believer
2. Death Of A Dreamer
Tribute To Fate (1993)
3. Victims
4. …And Then We Grow…
5. The World Of Purple Ash
6. Dreamgate
Morbus Cron (1991)
7. Termination Breath
8. Hell In Paradise
9. Wargames/Mindgames
10. Only Insane
BONUS TRACK (2016)
11. Fear Of God