REIGN - Now & Forever [BOOTCAMP SERIES #10]
$

9.99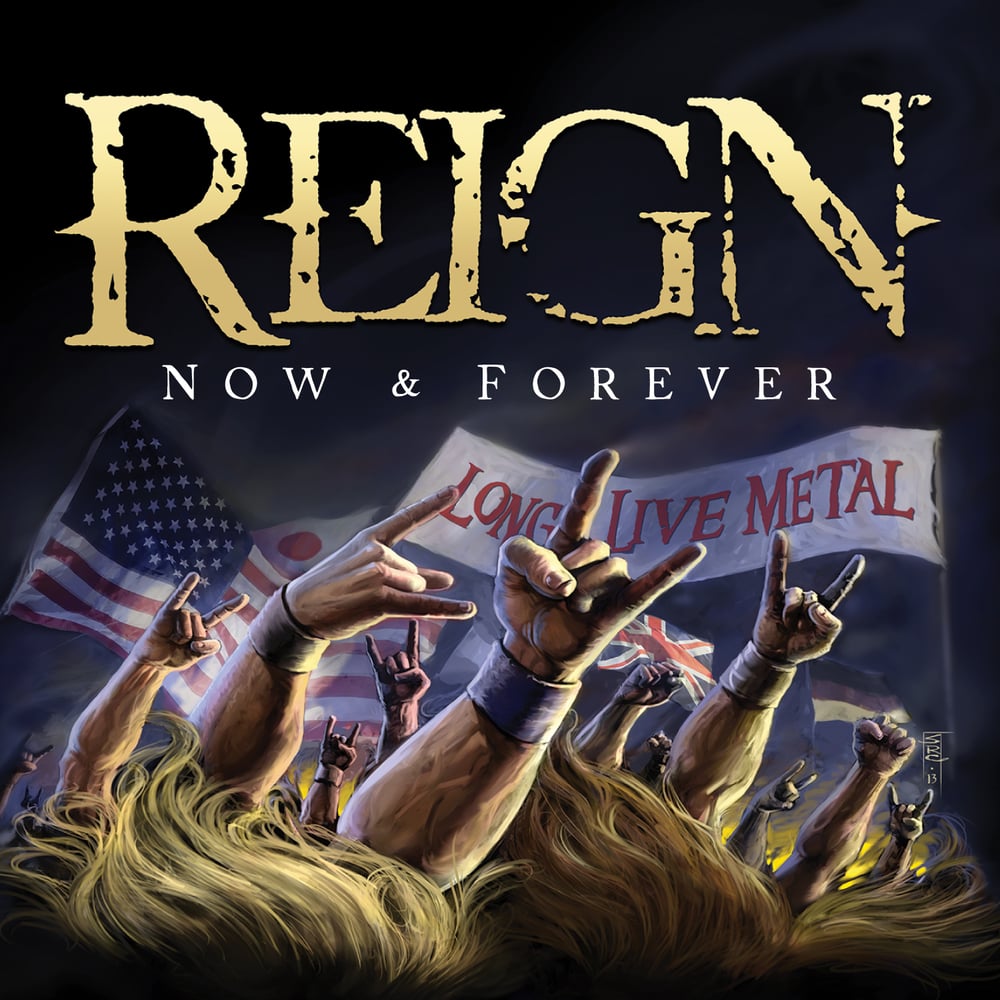 BOOTCAMP SERIES #10
DIVE059
CD
DECLASSIFIED INFORMATION:
Joe Sims may be best known for his work in cult '80s heavy metal act, Axemaster, but when the genre was going through a commercial tailspin, the guitarist was still slugging it out in a short-lived, Ohio-based band called REIGN. Their one and only album, Now & Forever, has remained extremely popular, particularly amongst the diehard fans of the genre.
Despite being self-released in 1997, the material on Now & Forever will impress any fans of seminal '80s albums by groups like Savatage, Omen, Metal Church, and Riot. Recorded (primitively) live in the studio with minimal overdubs, Now & Forever showcases five truly seasoned musicians putting their bone-crunching metal to tape.
Had REIGN been conceived a few years earlier they might have had a shot at achieving success on a more widespread level.
Luckily, Now & Forever has made the rounds via blogspots and fan sites worldwide over the years, which has only helped keep its popularity from diminishing with time. With this new Bootcamp Edition, we hope to introduce even more fans to REIGN's amazing singular release.
COMRADES IN ARMS:
Savatage, Omen, Metal Church, Virgin Steele, Armored Saint and Riot
ARSENAL:
Limited Edition CD – only 500 units pressed worldwide – new artwork by Steven Cobb – digitally remastered – band supplied photos – full color 12 page booklet with lyrics – new interview with Joe Sims
1. Can't Take Anymore
2. S.O.S. (Season Of Sorrow)
3. Nice Guy
4. Running Out Of Time
5. Can't Set You Free
6. Best Served Cold
7. Crime & Punishment
8. Fistfull Of Dollars
9. Now & Forever
10. The Last Walk
11. We Walk Alone