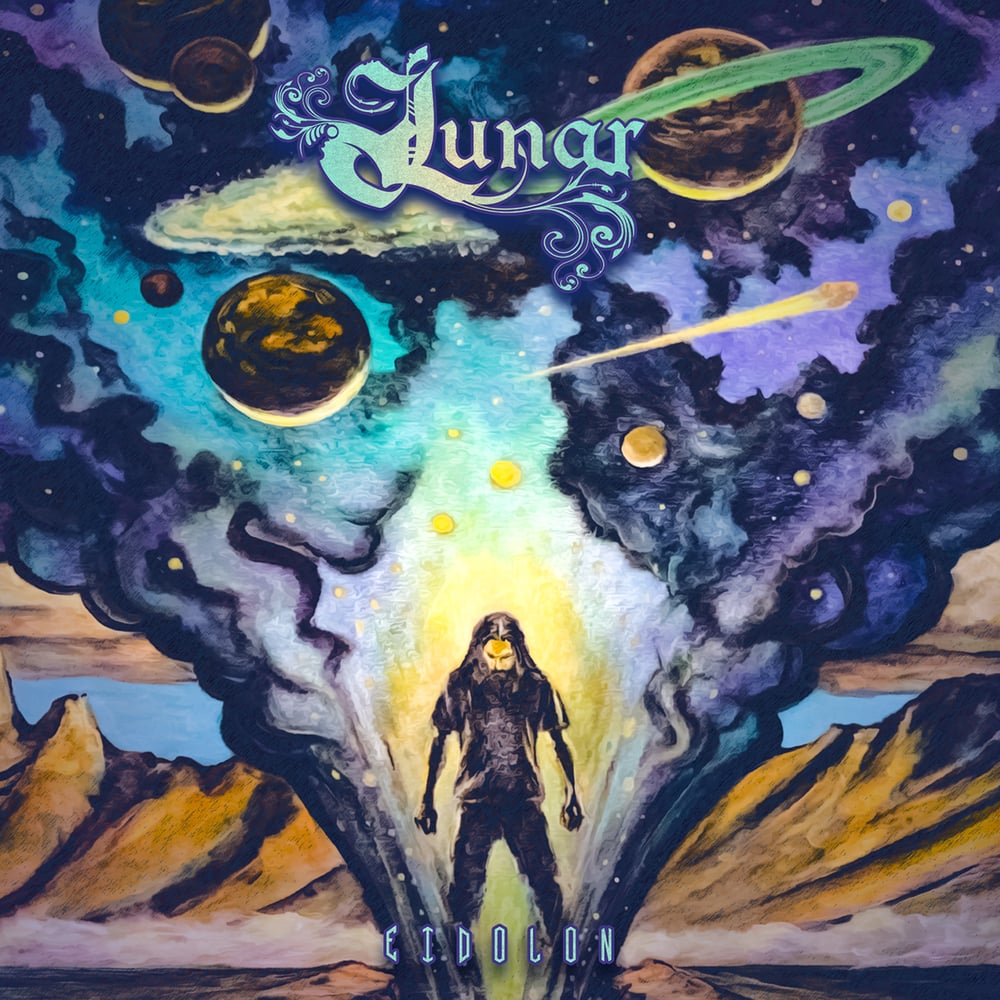 DIVE191
CD
SPECIAL 2xCD
OVERVIEW:
Based out of Sacramento, CA, LUNAR is a progressive metal band formed in 2013 when longtime friends Alex Bosson (drums/percussion) and Ryan Erwin (guitar/vocals) decided to get together and write the style of music that was always in their hearts: genre-defiant and free of restrictive influence. After securing Danny Stevenson on keyboards, the search continued for a full lineup... but to no avail. Rather than delay their progress, the trio decided to record and self-release their debut EP, Provenance, in the Winter of 2014.
Shortly after the release of Provenance, Danny parted ways with the group, while Bosson and Erwin began work on LUNAR's debut full-length, Theogony—a concept album based on The Nine Muses of Greek mythology. Once more unable to flesh out a suitably complete lineup as writing progressed, Alex and Ryan decided to enlist contributions from other professional musicians around the world. With the eventual additions of Ryan Price on bass and Chandler Mogel on vocals, a proper lineup for Theogony was set; and by the end of the recording process 17 different musicians had participated.
Sadly, in the spring of 2018, Erwin unexpectedly passed away, leaving Bosson unsure of how to proceed. Ultimately, he decided to persevere and continue on with LUNAR. Using the tragedy as inspiration, he began writing the next full-length, Eidolon: another concept album based around the cycle of life and death, and the stages of grief endured by those left behind. After composing the music, Alex enlisted friend Balmore Lemus (NOVAREIGN) to handle tracking guitars for the project. With Price and Mogel both returning, the lineup for Eidolon was set.
Scheduled for release in November of 2019, Eidolon provides another emotional journey of progressive metal at its finest, spanning seven tracks in nearly an hour. In keeping with the diversity that guest musicians brought to Theogony, Alex decided to continue down that path. By the end of recording, a total of 18 musicians had contributed to Eidolon—including members of HAKEN, THANK YOU SCIENTIST, FALLUJAH, LEPROUS, and CALIGULA'S HORSE, among others.
FOR FANS OF:
OPETH, AYREON, DEVIN TOWNSEND, LEPROUS & HAKEN
TRACK LIST:
1. Orbit
2. The Cycle Starts Again
3. Surrender
4. Comfort
5. Potion
6. Hypnotized
7. Your Long Awaited Void
*SPECIAL EDITION*
2xCD set with additional cd with instrumental version of the entire album.