LAST VISION BLACK - Last Vision Black [Bootcamp Series #37]
$

5.99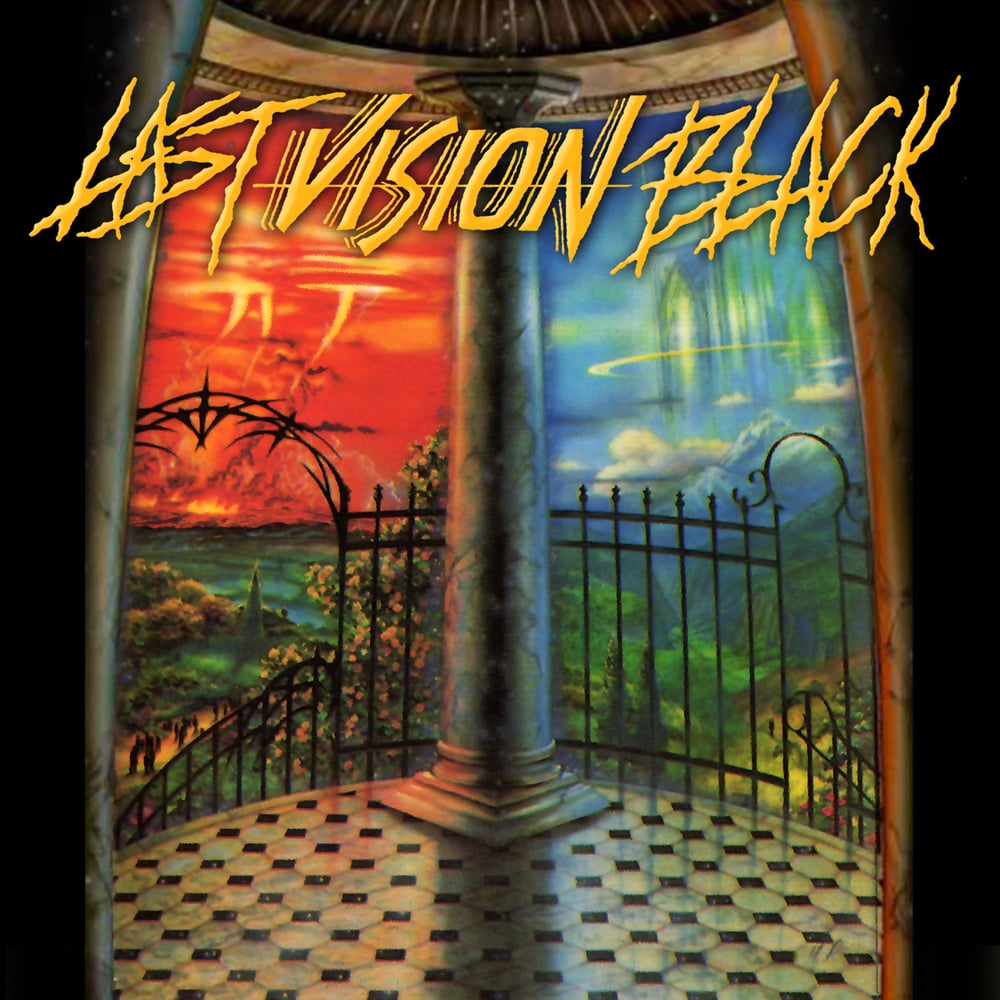 BOOTCAMP SERIES #37
DIVE159
CDEP
DECLASSIFIED INFORMATION:
Information regarding criminally obscure progressive metal outfit LAST VISION BLACK is scarce, to say the least. The quartet formed around 1993 in Holtsville, NY on Long Island with the lineup of vocalist Scott Oliva (formerly of groups such as Deranged, Inner Strength, etc.), Jim Volpe on guitar, bassist Lou Parasimo, and Jules Loscalzo handling drums. The band would release but one self-titled three-song demo in 1994, engineered by Oliva's former Inner Strength bandmate Joe Marselle, who also performed some guest solos on the sessions.
Coming up at a time when an increasing number of hardcore and death metal acts were gaining recognition in the area, LAST VISION BLACK, however, could—and should—have been considered a suitable contemporary of future Long Island Music Hall of Fame inductees Dream Theater. Their all-too-succinct demo has garnered a bit of an über-cult following over the years with its powerfully melodic, prog-tinted yet thrash-rooted brand of high-quality metal—fitting for fans of Hittman, Queensrÿche, or Iced Earth alike.
True, a CD EP re-release of a 23-year-old three-song cassette may seem a bit of a risk in this dismal age dominated by mere clicks and streams, but after several failed attempts at launching their Masters of Metal: Classics compilation series—and knowing undeniably worthy material when they hear it—Divebomb Records is willing to explore new territory in order to grant LAST VISION BLACK's outstanding music a new chance to be heard. Fully remastered from the band-supplied DAT tape by Jamie King at The Basement Recording, this is yet another true labor of love reissue: for the fans, by the fans!
COMRADES IN ARMS:
Hittman, Lord Bane, Apollo Ra, Mystic Force and Enforce
ARSENAL:
Limited edition CD – only 500 units pressed worldwide –– digitally remastered – full lyrics
1. Just The Same
2. The Shadows Wall
3. Left In The Hands