KILLWHITNEYDEAD - Suffer My Wrath [CD]
$

4.99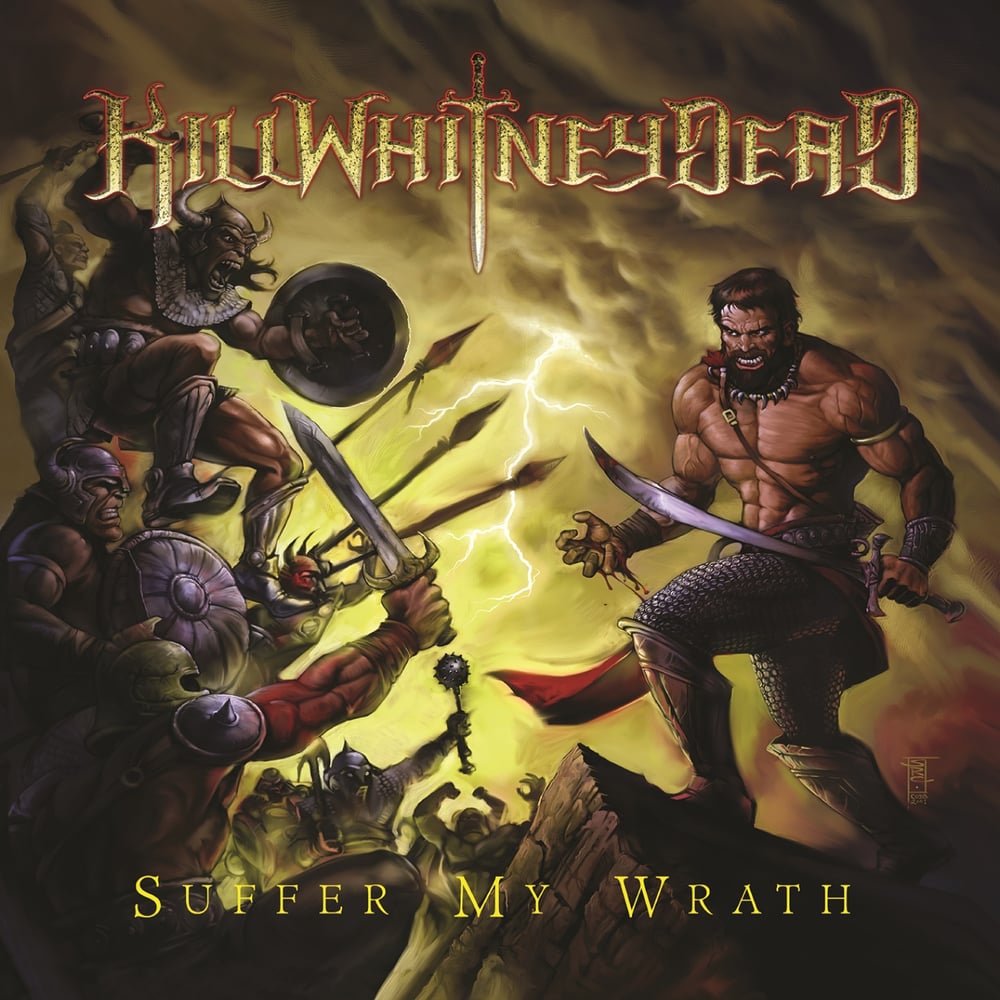 TRB115
CD
OVERVIEW:
In 2014, North Carolina's KILLWHITNEYDEAD unleashed their new album, Suffer My Wrath. Their first new material since 2007's Nothing Less Nothing More and Hell to Pay double shot, the 10-track album finds the band at a crossroads. Entering their 12th year of existence, KILLWHITNEYDEAD's origins are deeply rooted in the early deathcore scene, but on Suffer My Wrath, the group steps away from the genre's stylistic confines, creating something much more alluring but possibly polarizing to their fans.
Lead vocalist Matt Rudzinski elaborates, "Over the years, we have definitely been pigeonholed as a group and deservedly so, but when Kyle (guitar) handed me this batch of new songs back in 2010 I knew we were going to shake things up for KWD fans. Are we re-inventing the wheel as far as metal is concerned, not really, but are we attempting to shatter expectations of what a new KILLWHITNEYDEAD record will sound like in 2014? Sure we are, but whether fans will accept that change only time will tell."
Suffer My Wrath was engineered by new guitarist, Kyle Odell (Vanisher, Bloodjinn) and mixed by longtime friend, Jamie King, at his Basement Studios. Having since dropped off the touring circuit back in 2010, the band was allowed the freedom to record the album at their own pace during the past two years and they believe it shows.
No KILLWHITNEYDEAD album is complete without some of the band's extended family of fellow musicians also contributing their talents. Line of Fire's Shawn Pelata who contributed to both 2005's Never Good Enough For You and 2006's So Pretty So Plastic albums returns to the fold lending his powerhouse melodic vocal style to 7 tracks on Suffer My Wrath, while guitarist Matt Johnsen (Pharaoh) and singer Justin Reich (Vanisher) also appear on the record. Jonin members Thomas Clark, Todd Houck and Stuart Smith round out the guest list of performers on the new album.
FOR FANS OF:
Thrash Metal, Deathcore and Modern Cinema.
TRACK LIST:
1. Sound The Alarms
2. Demons Consume
3. Tyrant Enthroned
4. Evil Lives Within
5. Tip Of My Tongue
6. Sugartooth (Mundus Vult Decipi – Part I)
7. Serpents & Lies (Mundus Vult Decipi – Part II)
8. Living Hollow
9. Replicate To Survive
10. The Death Of Celebrity