INNER STRENGTH - The Common Theme
$

7.99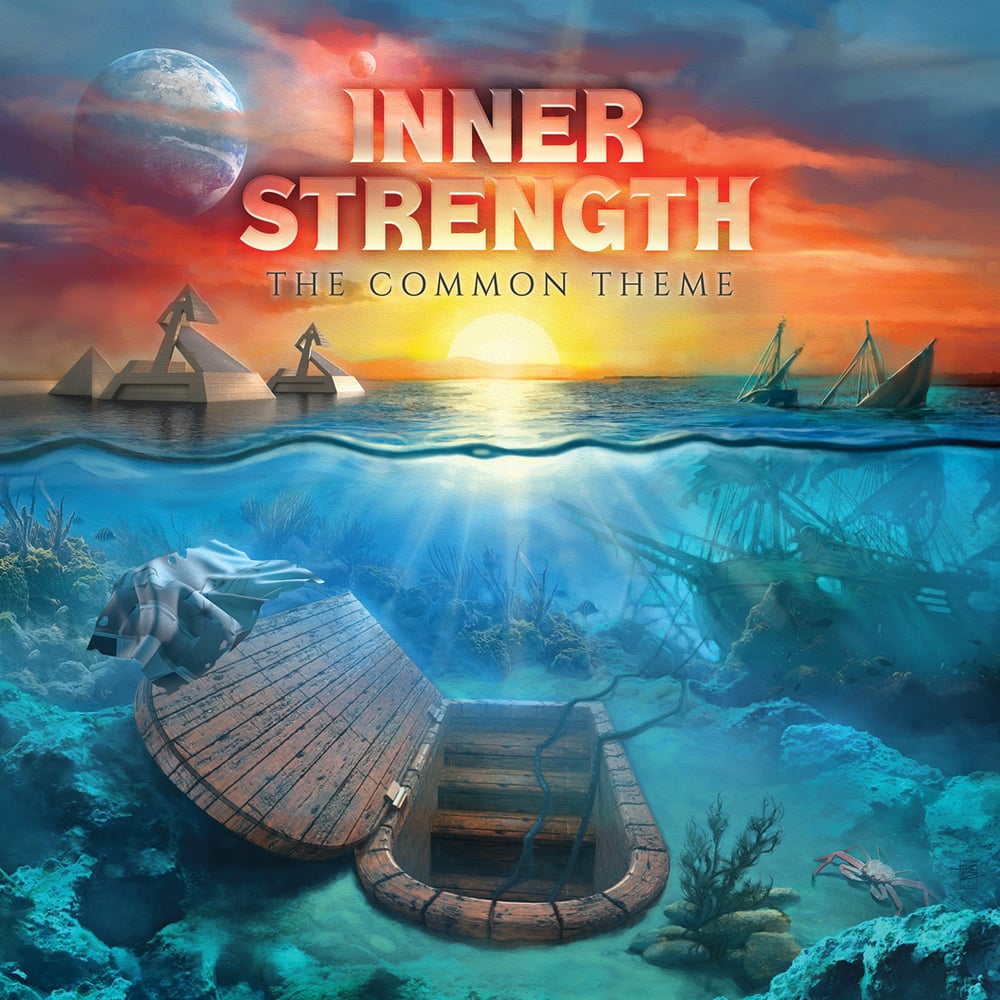 DIVE186
CD
OVERVIEW:
The earliest, little-known incarnation of INNER STRENGTH formed in 1986 in Long Island, NY as a crossover hardcore/punk outfit—portions of which would eventually resurface in NYHC notables Beyond (and later Quicksand, among others). Three demos and three years later, founding vocalist Scott Oliva endeavored to put together a stable all-new lineup, transforming INNER STRENGTH into the progressive metal unit for which the band is now remembered. This formation of the band finally took shape by the fall of 1990: Oliva joined by drummer Joe Kirsch—later replaced behind the kit by Frank Todarello in 1992—alongside former Arioch members Justin Hosman (bass) and Joe Marselle (guitar).
Despite the overall reception of their excellent 1993 album, Shallow Reflections, suffering under the eventual dissipation of their record label, INNER STRENGTH was still firing on all cylinders into the mid-'90s—continuing to rehearse and perform live. The group was also writing and recording some of its best material, gravitating toward a thicker and more crunch-centric sound that still remained true to the core characteristics of the band's identity. While working toward The Common Theme—a sophomore full-length that never fully took shape—however, INNER STRENGTH's sound continued to shift. Eventually, by early-1997, the band had even rechristened itself TILT, shortly after which Marselle stepped away—followed by Oliva—and the INNER STRENGTH story was complete...
...until now! Decades later, Divebomb Records is thrilled to present The Common Theme—the final disc of a comprehensive three-disc series—compiling assorted 1994-1996 recordings (15 songs in total) of material that was intended to eventually develop into INNER STRENGTH's sophomore album—the majority of which have never been publicly released. Remastered by Jamie King at The Basement Recording, the disc will be packaged alongside a thick booklet full of ephemera, and part three of a retrospective interview with Scott Oliva and Joe Marselle. For the fans, by the fans!
FOR FANS OF:
LETHAL, DRIVE, CRIMSON GLORY, PSYCHOTIC WALTZ & JESTER'S MARCH
TRACK LIST:
1. Leaning Too Far
2. No Glory
3. Lately
4. Running On Empty
5. The Common Theme
Tilt – Demo (1995-1996)
6. Deal
7. Can't Pretend
8. Within Us All
9. What About
10. Taken Down
11. Zero
12. How's Dead Living?
13. Piss
14. Memory
15. Body By The Wayside