FAITH COLLAPSING - Lost [Bootcamp Series #29]
$

9.99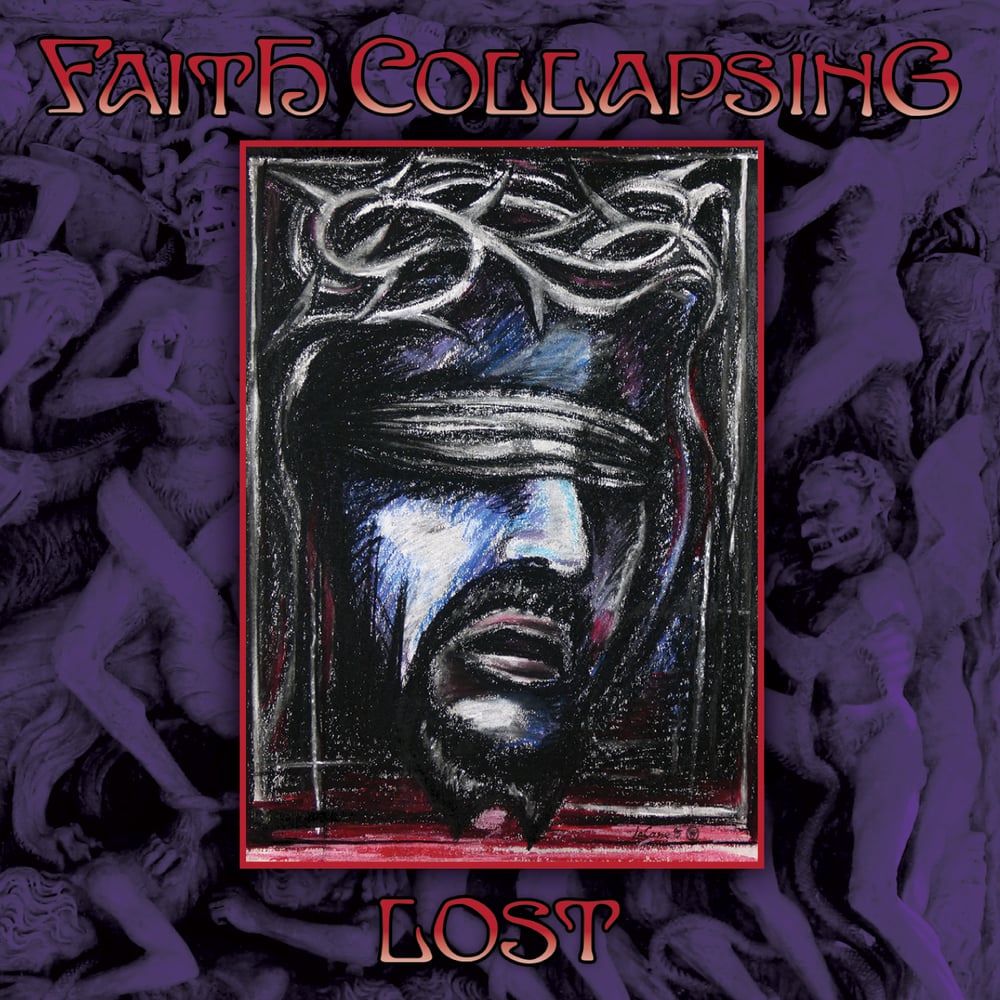 BOOTCAMP SERIES #29
DIVE123
CD
DECLASSIFIED INFORMATION:
In 1990, FAITH COLLAPSING formed in Wilmington, NC out of a love for aggressive, challenging music that maintained musical integrity while possessing a thematic message. The early-'90s were a time of much disparity in the rock world, with Mötley Crüe, Poison, and Cinderella dominating MTV's daytime slots; but it was the success of Headbangers Ball playing videos by Metallica, Megadeth, Slayer, and Anthrax that caught FAITH COLLAPSING's attention.
Building upon those influences—as well as similarities to acts such as Forbidden or fellow North Carolina natives Confessor—FAITH COLLAPSING spent the next several years honing their sound through diligent rehearsals and a relentless live schedule (including opening slots for Crowbar, Savatage, Nile, White Zombie, and more) that often saw the band performing as many as three sets per night!
Demos were recorded in 1991 and 1993, before FAITH COLLAPSING set to work on their full-length debut in 1995 with Dick Hodgin―whom the band had admired for his work on Corrosion of Conformity's Technocracy and some of Confessor's early demos. The result was Lost: an impassioned 10-song journey that has withstood trends for two decades―continuing to capture a new, global audience of power/thrash metal fans.
Divebomb Records is thrilled to unleash this expanded reissue of Lost—complete with 1993's The Whisper demo, as well as a previously unreleased pre-production track called "Prodigal Son"—fully remastered by Jamie King at The Basement Recording. The 20 page booklet also includes lyrics; archival photographs; and an in-depth, band-penned FAITH COLLAPSING biography. As an added bonus, the Divebomb website will host 4 bonus live tracks recorded at the legendary Mad Monk in Wilmington, NC. For the fans, by the fans!
COMRADES IN ARMS:
Forbidden, Testament, Death Angel, Exhorder, Cyclone, Accu§er
ARSENAL:
Limited edition CD – only 500 units pressed worldwide – Cover art rebuilt from original source materials – digitally remastered – band supplied photos – full color 20 page booklet with band-penned history and full lyrics – 5 bonus tracks
1. Closure
2. Meditation In Evil
3. Loss Of Another
4. Reluctant Messiah
5. Never Control
6. Razor Eater
7. Turning To Lies
8. Lost
9. Consumed In Flames
10. Remove The Mask
BONUS TRACKS
Lost Sessions
11. Prodigal Son
The Whisper (Demo – 1993)
12. The Whisper
13. The Last Temptation
14. Deceived
15. Heretic