ENERTIA - Victim Of Thought [BOOTCAMP SERIES #19] 2xCD
$

9.99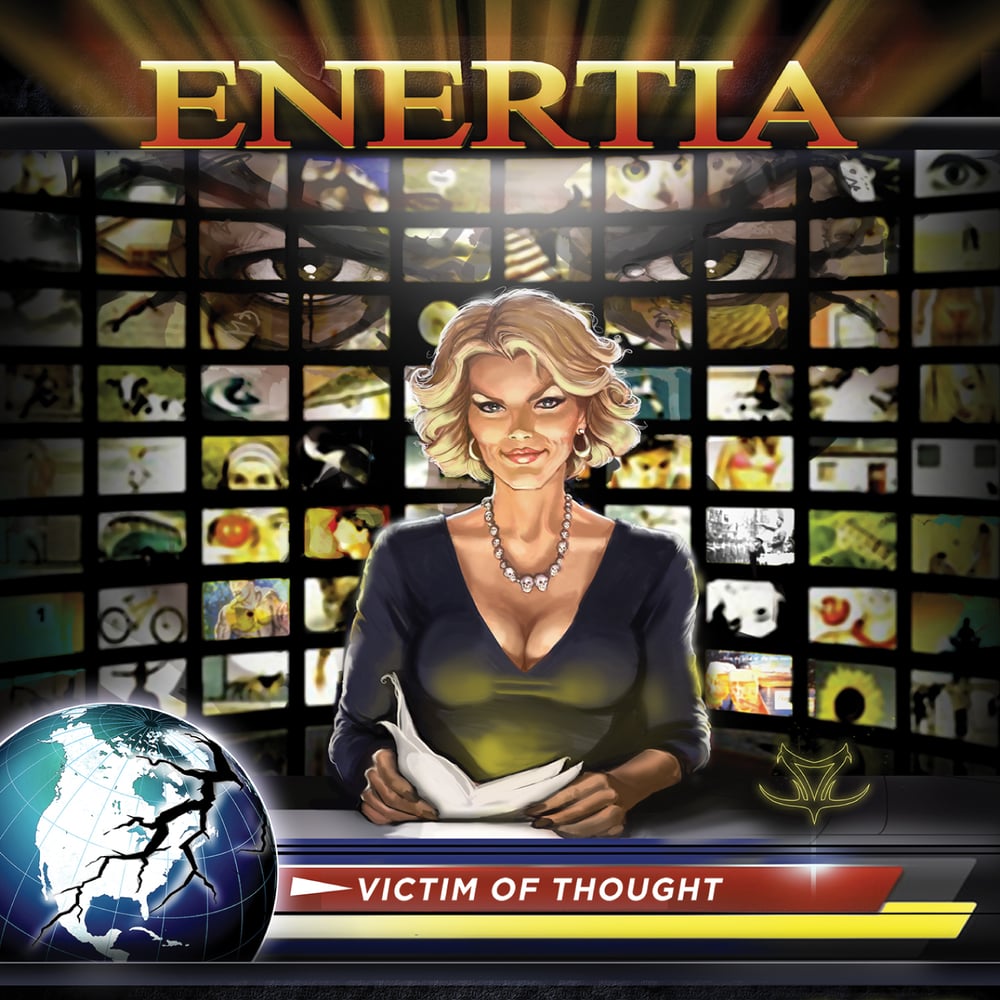 BOOTCAMP SERIES #19
DIVE071
2xCD
DECLASSIFIED INFORMATION:
Formed in 1996, in upstate New York, ENERTIA are about to release a brand new album in 2015. Since their first run during the most commercially challenging era for heavy metal, the band has always done everything themselves. They are 100% independent, which given the circumstances is extremely impressive. Bassist, Joe Paciolla, has helped Divebomb Records with source materials in the past, and we couldn't think of a better candidate for our Bootcamp Series than ENERTIA.
The band is a well-oiled machine, cranking out what could be best described as US power metal. Not the traditional keyboard-driven power metal of today, but something similar to later era Flotsam & Jetsam, Nevermore, Metal Church, Pantera, and Sanctuary. ENERTIA have always delivered metal with a certain stylistic crunch and power that only bands on this side of the Atlantic seem to deliver. Maybe it's in the water? Whatever the case may be, we aren't complaining.
Victim Of Thought is a limited 2-CD collection featuring ENERTIA's Flashpoint (1999), Momentum (1997), and Law Of Three (1996) releases compiled on 2 CDs with a few killer bonus tracks.
COMRADES IN ARMS:
Metal Church, Flotsam & Jetsam, Heretic, Nevermore & Sanctuary
ARSENAL:
Limited Edition CD – only 500 units pressed worldwide – new artwork – digitally remastered – band supplied photos – full color 20 page booklet with lyrics – new interview
CD 1
Flashpoint – 1999
1. Victim Of Thought
2. Leave Me In Peace
3. Glitch
4. Crawling
5. Real
6. D.O.M.
7. Voices
8. Without End
9. What Hurts Me…
10. Right To Die
BONUS TRACKS
11. Invisible
12. Cowboys From Hell
CD 2
Momentum – 1997
1. Ripped Out
2. Dear God
3. And So You Fall
4. Six Weeks
5. Weight Of The World
6. You Know
7. Sever The Wicked
8. Walls
Law Of Three – 1996
9. The Mirror
10. Child Now Lost
11. I Know Your Demons
12. Same Old Story
13. If I Were You