DESPAIR - Beyond All Reason
$

7.99
On sale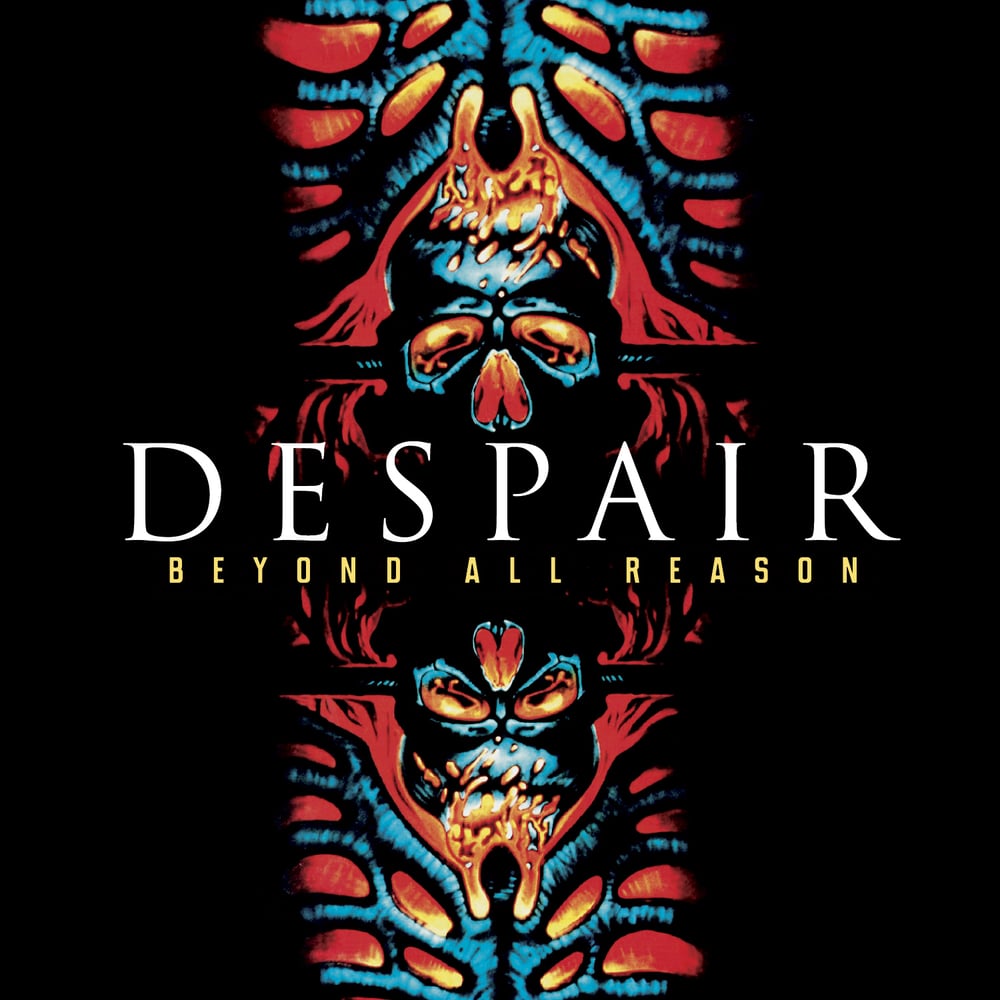 DIVE108
CD
OVERVIEW:
Formed in Germany in 1986, DESPAIR dealt out thrash of the highest order over the course of their next six years together. Originally lead by vocalist Robert Kampf, DESPAIR issued their debut album, History of Hate, in 1988, but he exited the band before their next full-length so he could concentrate his energy on Century Media, the future label powerhouse he founded that year. The group then hired former APOSTASY vocalist Andreas Henschel as Kampf's replacement and released their critically acclaimed sophomore full-length, 1990's Decay of Humanity.
By the time the band went into Tonstudio Mohrmann in Bochum, Germany to record their next album, guitarist Waldemar Sorychta emerged as a force to reckon with, in front and behind the scenes. The guitarist seized the producer reigns on 1991's Beyond All Reason, a well-rounded onslaught of thrash and more traditionally minded heavy metal that is the finest moment in their discography. As fierce as Beyond All Reason proved to be, it was sadly their swan song.
Divebomb Records is excited, at long last, to reissue DESPAIR's third and final album, Beyond All Reason. This reissue features all new digital mastering with expanded layout featuring lyrics and brand new essay by Carlos Ramirez (of NoEcho.net). For the fans, by the fans...
FOR FANS OF:
INTRUDER, POLTERGEIST, CORONER, PROTECTOR
POINTS OF INTEREST:
• Out of print for over 20 years
• Originally release by Century Media Records
• Produced by guitarist, Waldemar Sorychta (Lacuna Coil, Moonspell, Sodom, Tiamat)
• New essay by Carlos Ramirez of NoEcho.net
• Limited edition
• Mastered by Jamie King
• Layout/Restoration by Adam Peterson
TRACK LIST:
1. Beyond Comprehension
2. Deaf & Blind
3. Imported Love
4. The Day Of Desperation
5. In The Deep
6. Rage In The Eyes
7. Burnt Out Souls
8. Son Of The Wild
9. Crossed In Sorrow