DARKMOON - .308 Antichrist
$

4.99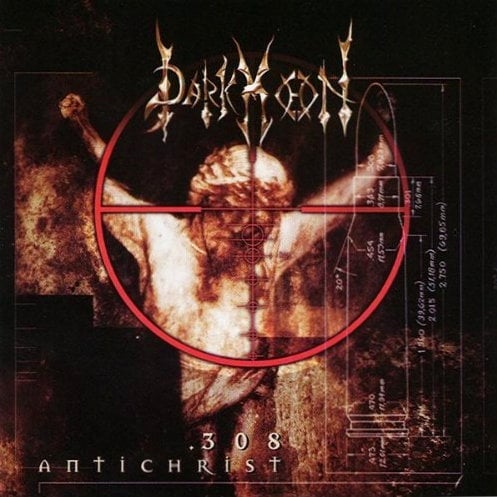 LOW STOCK WARNING!
TRB020
CDEP
DARKMOON was formed in 1997. Throughout the late 1990's, the band was to quickly become one of the foremost US black/death metal bands. The hyper-aggressive live performances combined with the scathing, intense and atmospheric recordings commanded attention worldwide. This led to the release of the album Seas of Unrest on the UK major label Music for Nations. Seas of Unrest catapulted DARKMOON to the "A list" of black metal bands not only in America, but also worldwide. Unfortunately, since that release DARKMOON have parted ways with MFN and have now joined forces with TRIBUNAL RECORDS.
TRIBUNAL RECORDS have always promised to "deliver the metal" and now with DARKMOON, they have collectively unleashed the limited edition MCD entitled .308 Antichrist. It is a systematic attack of the utmost brutality, inflicting devastating terrorism. .308 Antichrist is cold and calculated, yet overflowing with the violent emotions that fuel their cause. It is DARKMOON's representation of the brutality and emotion of warfare and a rallying call to all those patriots of fire who will join their forces and stand strong in opposition of Christianity. DARKMOON are the force that dwells in all blackened hearts, churning forth hatred and rage. Spawning chaos and fury, but remains brooding in the melodic ecstasy that our dark souls will always long for. Strike at will!
Bassist/vocalist, Jon Vesano, went on to join NILE for their Annihilation Of The Wicked album.
Originally released September 6, 2001

FOR FANS OF:
NILE, MORBID ANGEL and KRISIUN

TRACK LIST:
01 Wehrwolfe (Anti Martyr Brigade 2001)
02 Impenetrable
03 Pagan Graves
04 Patriots Of Fire