ARTCH - For The Sake Of Mankind
$

11.99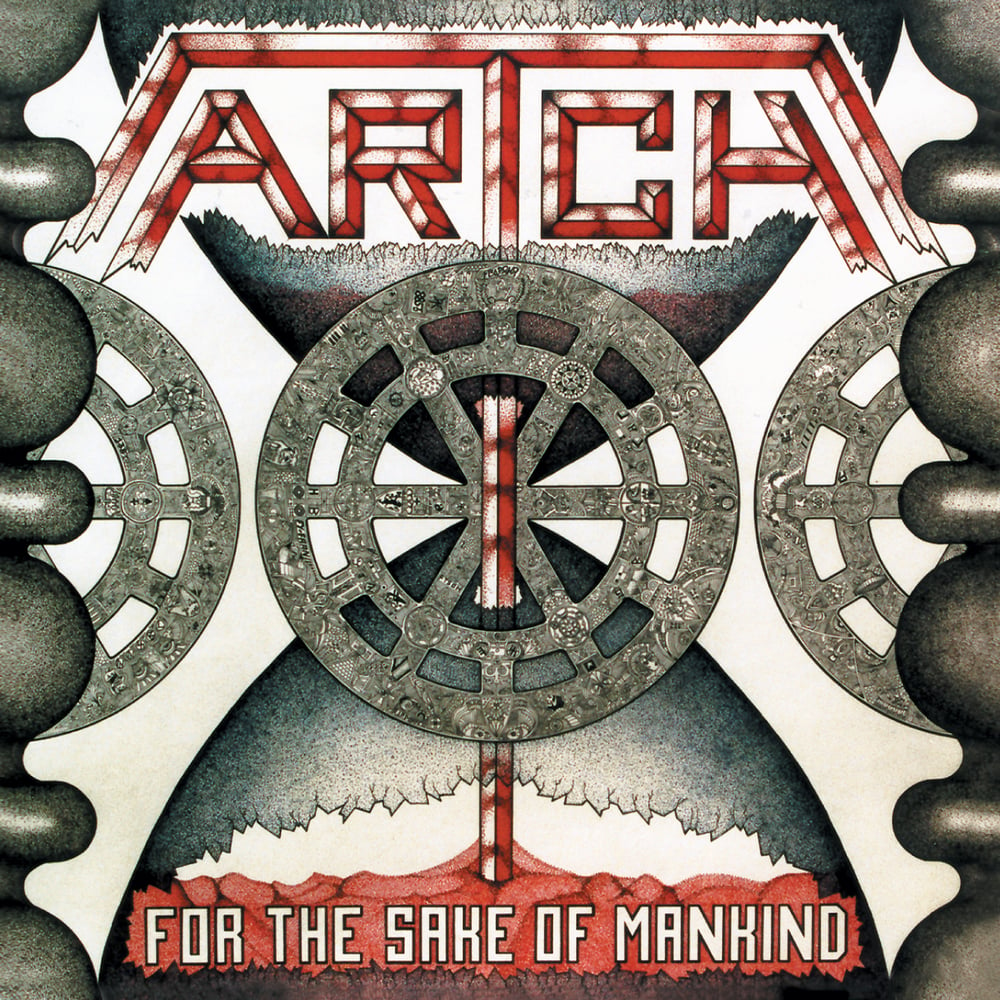 DIVE091
CD
OVERVIEW:
History books have heralded Norway as the black metal movement's most fertile breeding ground, but the country's heavy metal scene isn't exclusively about corpse paint and Helvete. One of the finest and most underrated groups to come out of the land of 10,000 lakes is undoubtedly ARTCH. Formed in 1983, the power metal outfit released two demos before hooking up with Eric Hawk, a killer vocalist from Iceland.
With Hawk on board, ARTCH would eventually sign with Metal Blade Records and release Another Return, their debut full-length. Arriving in stores in 1988, the album garnered rave reviews from the heavy metal media of the day. Kerrang! blessed the record with a perfect 5-K rating, while Metal Forces deemed it an instant classic, giving it 100 points, the magazine's top score.
1991 saw ARTCH unleash their sophomore album, For the Sake of Mankind. The record was packed with anthemic tracks such as "When Angels Cry" and "Titanic," and it also finds the band also introducing more hard rock elements into their sound. As great as For the Sake of Mankind is, it failed to bring them commercial success, eventually leading to ARTCH's breakup in the early '90s.
Their lack of mainstream attention never got in the way of ARTCH's popularity within the underground metal scene in the following decades. A longtime fan of the band, Divebomb Records founder Matthew Rudzinski secured the rights to the ARTCH albums and is bringing you updated reissues of both. Featuring new liner notes, rare photos, and bonus tracks (on For The Sake of Mankind), these discs will surely sell out of their limited edition runs.
FOR FANS OF:
IRON MAIDEN, DIO, MALICE, FLOTSAM & JETSAM, METAL CHURCH
POINTS OF INTEREST:
• Officially licensed from Metal Blade Records
• Out of print on CD in North America since early 90's
• Band reuniting for festival appearances throughout 2016
• 4 bonus tracks
• Digitally remastered by Jamie King
• Archival press and photos
• Brand new essay by Carlos Ramirez of Noecho.net
• Limited edition
• Layout/Restoration by Adam Peterson
TRACK LIST:
1 When Angels Cry
2 Appologia
3 Burn Down The Bridges
4 Paradox
5 To Whom It May Concern
6 Titanic
7 Confrontation
8 Turn The Tables
9 To Be Or Not To Be
10 Batteries Not Included
11 Razamanaz
BONUS TRACKS
12 Daredevil
13 Jezebel
14 Dog On The Run (Demo)
15 Sirens (Demo)
INTERNATIONAL CUSTOMERS
To help save on shipping fees we are offering a special deal if you want to purchase BOTH Artch reissues. We will ship both CDs in a single jewel case (please note we need to remove shrink wrap to do this) and you will only be charged for single CD shipping price. If you would like this option please use drop down menu to add to your shopping cart.
U.S. customers DO NOT ORDER this package deal or your order will be refunded immediately. THIS PACKAGE DEAL IF FOR INTERNATIONAL CUSTOMERS ONLY.