SLAVE RAIDER - Bigger, Badder & Bolder
$

14.99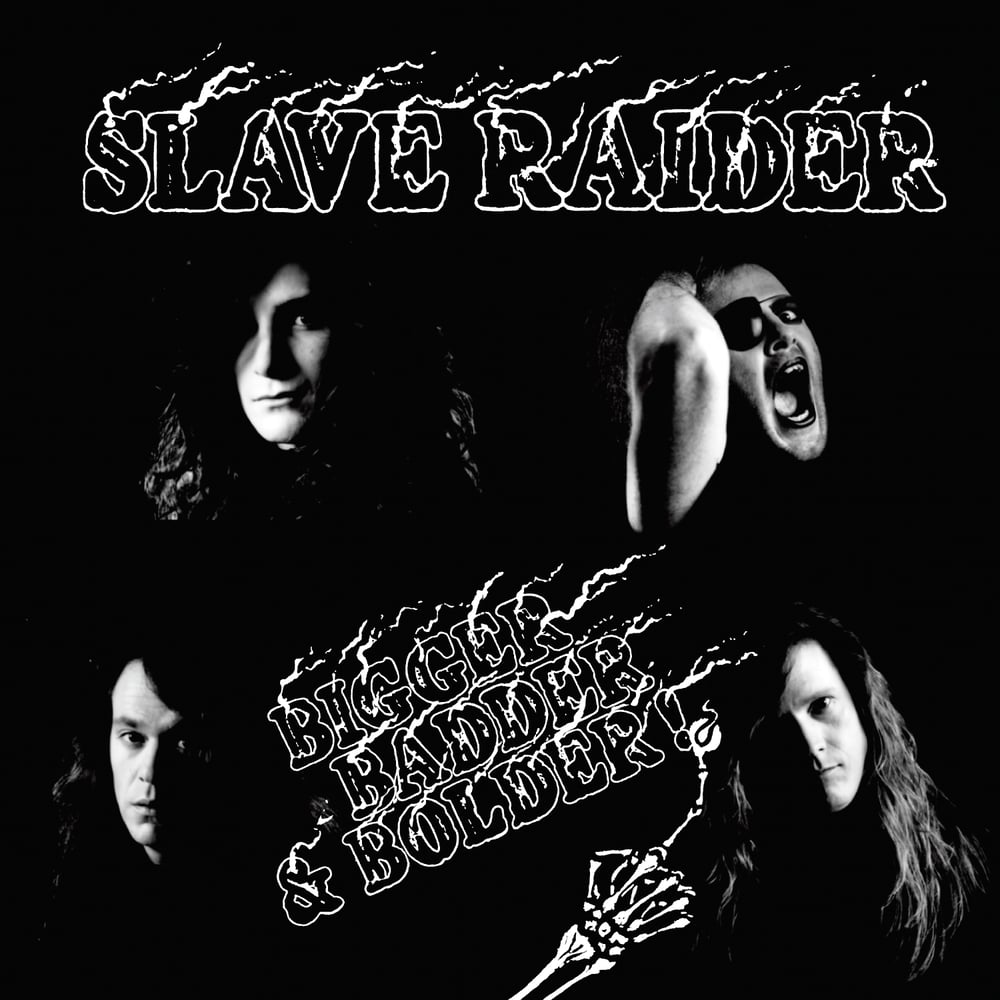 DIVE116
CD
OVERVIEW:
The year was 1989. Cult-favorite Twin Cities shock metallers SLAVE RAIDER found themselves without a label, having been dropped from the Jive Records roster following the release of their first two albums—Take the World by Storm (1986) and What Do You Know About Rock 'n Roll? (1988). Despite losing two members in the major label fallout, the group refused to throw in the towel and set to work independently producing what would become their most daring album... one that would be—quite literally—Bigger, Badder & Bolder.
Divebomb Records is excited to present Bigger, Badder & Bolder on CD for the first time since its extremely limited edition release in 1990! This bigger, badder, and bolder (pun intended) edition has been brought back to life through the all-new mastering of Jamie King at The Basement Recording, two secret bonus tracks, and an essay on the band's closing chapter by NoEcho.net co-editor Carlos Ramirez—featuring input from SLAVE RAIDER frontman Chainsaw Caine himself.
It may have taken 26 years, but it's time for these underground heavy metal legends to finally get their due. For the fans, by the fans!
FOR FANS OF:
TWISTED SISTER, KICK AXE, RATT, QUIET RIOT, CINDERELLA
TRACK LIST:
1. Bigger, Badder & Bolder
2. D.O.A.(Dead On Arrival)
3. Bad Boy Boogie
4. Blackout
5. Who Owns America?
6. Fight For What You Believe In
7. I Don't Need Your Love
+ two secret bonus tracks