SILENT SCREAM - From The Darkest Depths Of The Imagination
$

9.99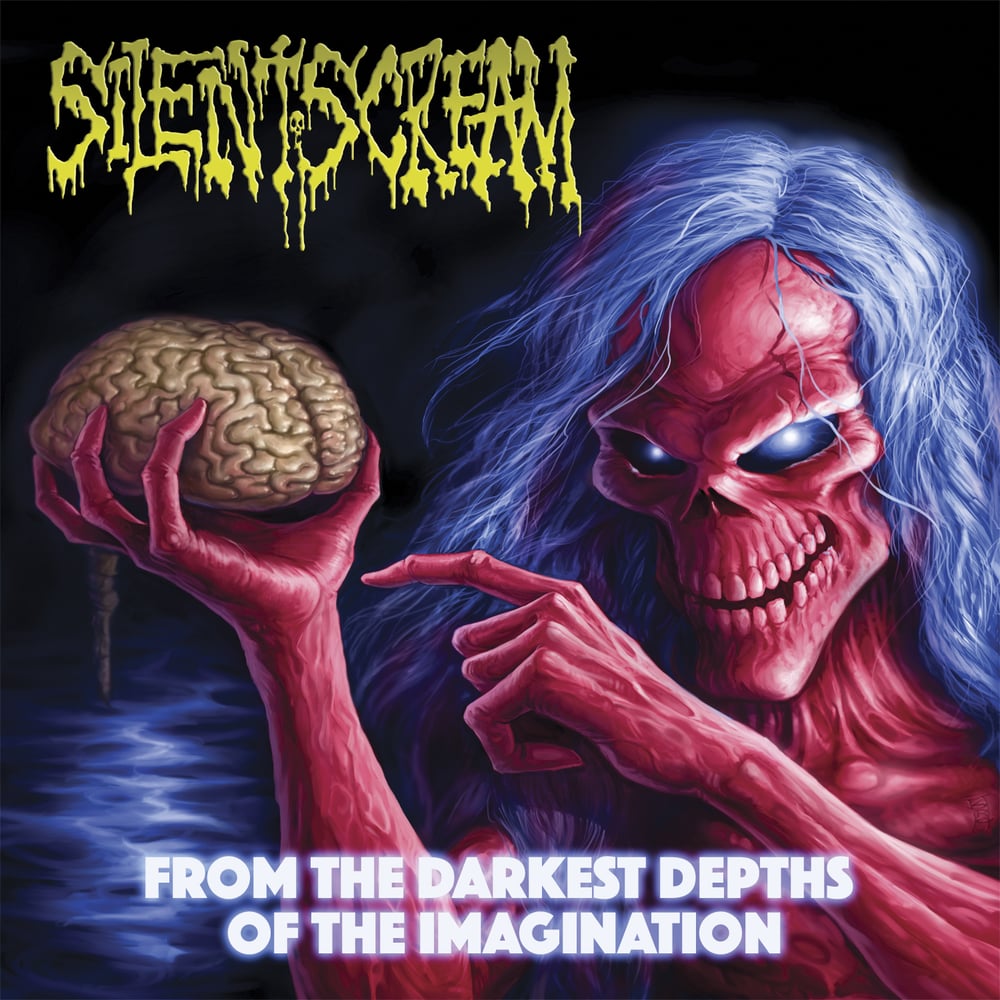 DIVE111
CD
OVERVIEW:
Formed in a Long Beach, CA garage in 1985 when the average age of the band's members was just 15 years old, SILENT SCREAM's brief run into the early-'90s still managed to leave a mark on the California thrash scene. Soldiering on through a revolving door of guitar players across three demos, the group solidified its core lineup of Mario Atencio (bass/vocals), Cris McCarthy and Tom Perry (guitars), and Patrick Short (drums) leading up to their sole full-length offering, From The Darkest Depths Of The Imagination.
Originally released in 1992 by Tombstone Records, From The Darkest Depths Of The Imagination's eight tracks put forth a meaty, midpaced style of thrash—reminiscent of other high-level early-'90s gems such as DEVASTATION's Idolatry and DARK ANGEL's Time Does Not Heal. This is perhaps no coincidence, as the sessions were produced by none other than the legendary Gene Hoglan of Dark Angel—who also contributed lyrics and a guitar solo to two of the album's choice cuts.
Divebomb Records is now excited to present From The Darkest Depths Of The Imagination in a deluxe edition format: newly remastered by Jamie King and featuring their first demo, Thanatopsis; as well as a retrospective interview, plus unseen photos from the band's archives. For the fans, by the fans!
FOR FANS OF:
DARK ANGEL, DEVASTATION, SOLSTICE, MORBID SAINT, DEMOLITION HAMMER
TRACK LIST:
1. Self Abuse
2. From The Darkest Depths Of The Imagination
3. Open Season
4. Theatre Of The Depraved
5. Matrix Of Madness
6. Distraction Of Thought
7. Rise And Fall
8. Prey Upon The Weak
BONUS TRACKS
The Last Rites (1989)
9. Thanatopsis
10. Inch Of Life
11. Deafen To Beauty