WIDOW - Midnight Strikes...Twice!
$

7.99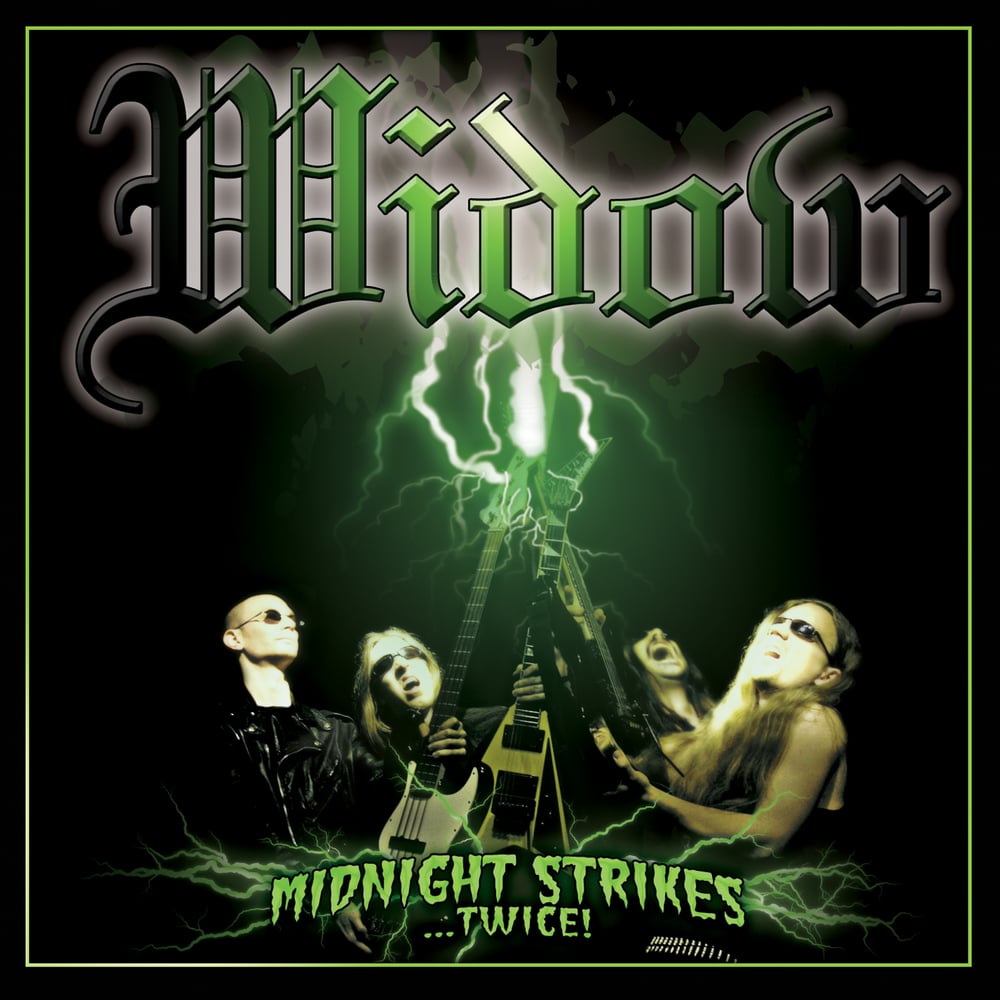 DIVE010
CD
OVERVIEW:
We originally released this album in 2003 and at that time shocked many loyal Tribunal Records metalcore followers by serving up a dose of traditional metal similar to the likes of Iron Maiden, Judas Priest, Mercyful Fate yet with a dash of modern Children Of Bodom flair. In 2010 traditional metal is making huge resurgence in the metal community, but WIDOW since Midnight Strikes' original release have continued carrying the torch having released two more albums (On Fire and Nightlife) via Cruz Del Sur Records.
Having been out of print for years and with the success of our reissue division, Divebomb Records, we have decided to give WIDOW's debut album a proper release within an arena we think it will be given the respect it finally deserves. The new Midnight Strikes...Twice! (Deluxe Edition reissue features the remastered original album, No Stone Unturned demo plus new band interview and enhanced footage of full 6 song live set from the Midnight Strikes era.
FOR FANS OF:
IRON MAIDEN, JUDAS PRIEST, ANGEL WITCH, TANK, MERCYFUL FATE and WOLF
TRACK LIST:
Midnight Strikes (2003)
01 The Pleasure Of Exorcism
02 Witch Way
03 Angel Sin
04 Nightchild
05 Inside The Sign
06 No Stone Unturned
07 Empire Of Thorns
08 Reunion
No Stone Unturned (Demo – 2002)
09 Angel Sin
10 Reunion
11 No Stone Unturned
12 Empire Of Thorns
13 Inside The Sign
ENHANCED VIDEO
Live @ Lincoln Theatre 3/26/04 (Raleigh, NC)
01 Nightchild
02 Witch Way
03 No Stone Unturned
04 Angel Sin
05 Reunion
06 The Pleasure Of Exorcism