THEE FINAL CHAPTRE - It Is Written (Deluxe Edition)
$

9.99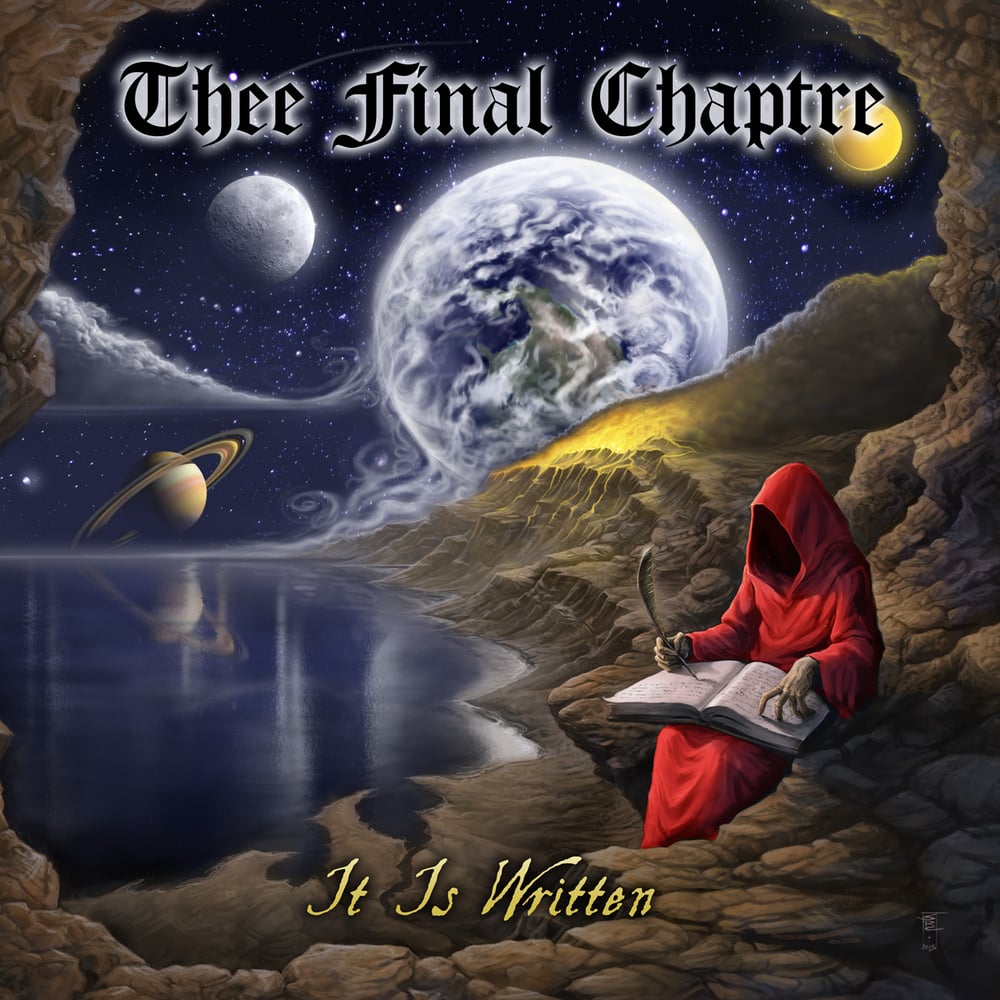 DIVE125
CD
OVERVIEW:
With origins dating back to early- to mid-'80s acts DEUS VULT and DIVINE RIGHT, New Orleans, LA's THEE FINAL CHAPTRE got its start around 1989, when guitarist Gary Wilson was driven to put together a new, more intense and resolute group of musicians. The band laid its foundation performing a mix of covers and originals around area bars, eventually solidifying its lineup with David Osbourn on drums, Paul Starnes handling bass duties, and frontman Andrew "Tripp" Whittington.
Drawing influences from an assortment of hard rock and metal—UFO, KISS, QUEENSRYCHE, IRON MAIDEN, METALLICA, EXODUS, etc.—as well as their Christian metal predecessors such as STRYPER, DELIVERANCE, and TOURNIQUET; THEE FINAL CHAPTRE forged an explosively diverse sound centered around hard-charging guitar riffs, a locked-in rhythm section, and Whittington's soaring vocal prowess. This ultimately landed the group a deal with WEI Records for the release of their lone six-song album, It Is Written, in 1991.
However—despite capturing the interest of Polygram subsidiary Jaguar Records—due to limited touring opportunities, managerial mishaps, burgeoning creative differences, and the changing landscape of the metal scene, THEE FINAL CHAPTRE had fallen apart before the end of 1992... thus unable to capitalize on the true potential of their songwriting firepower.
But now, celebrating the 25th anniversary of the original cassette release through WEI, Divebomb Records is proud to announce—for the first time ever on CD—this expanded edition of THEE FINAL CHAPTRE's It Is Written. Sourced directly from the DAT master, the album has been digitally remastered alongside nine previously unreleased live bonus tracks; packaged with updated cover art by Steven Cobb, archival photographs straight from the band, and an all-new interview with founder Gary Wilson conducted by Olaf Becker. For the fans, by the fans!
FOR FANS OF:
CRIMSON GLORY, QUEENSRYCHE, HEIR APPARENT, LETHAL, HITTMAN, STRYPER
TRACK LIST:
1. Day After Day
2. The Key
3. The Hallowed Hymn
4. Come As You Are
5. All For One
6. Don't Let It Run You Down (Thunder Trilogy, Part I)
BONUS TRACKS
7. Just A Memory (Demo)
8. Blood In The Sand (Live)
9. Insane (Live)
10. Wisdom's Call (Live)
11. Whisper To Scream (Live)
12. Edge Of Sadness (Live)
13. Just A Memory (Live)
14. Bullet In The Chamber (Live)
15. Armageddon (Live)
16. Black Rain (Live)