STATUE - Comes To Life
$

9.99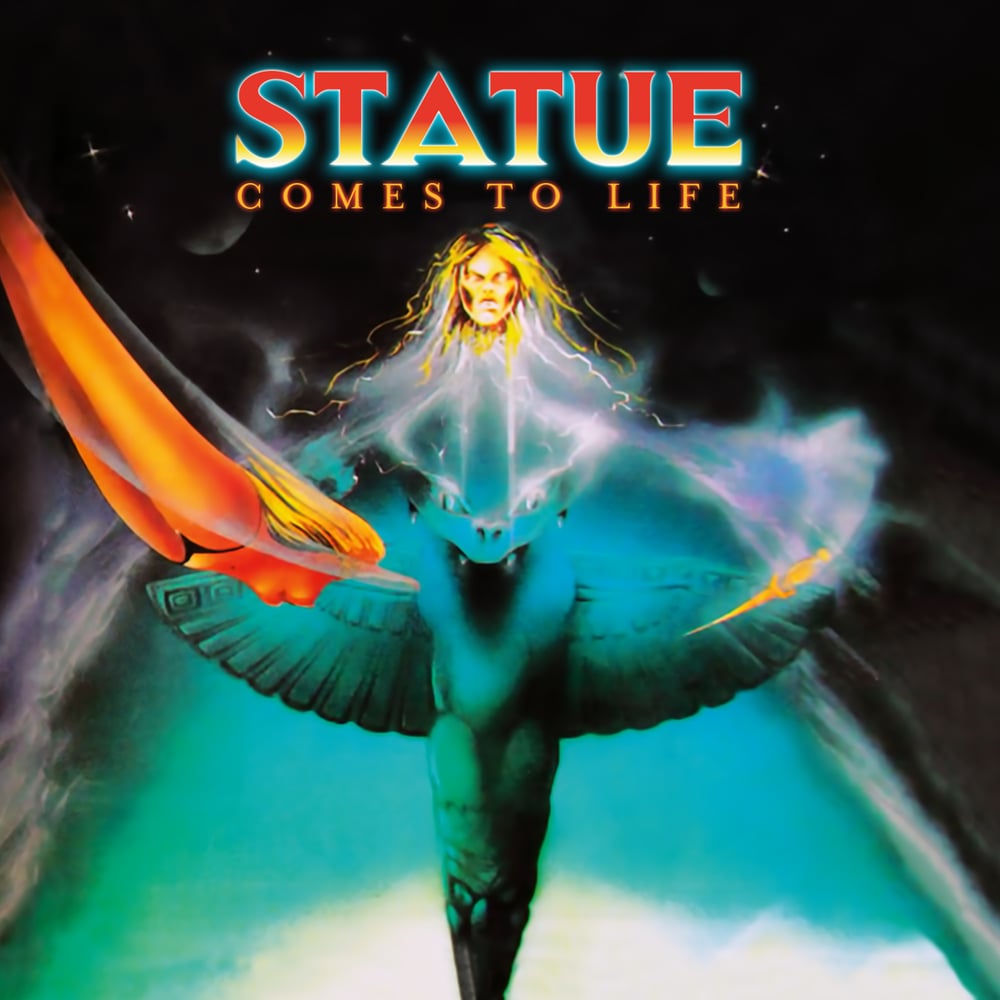 DIVE180
CD
OVERVIEW:
STATUE was formed in Tuusula, Finland in late-1988, when guitarist/vocalist Ari Anttonen joined forces with a formerly instrumental trio called Blitzkrieg—featuring Jari Vanhanen on drums, and brothers Marko and Mika Moisio on guitar and bass. The quartet quickly set out to self-release their debut 12" EP, I Don't Mind, which had been recorded in their rehearsal space; and within the span of 1989 had also won the Finnish music competition Rock SM, as well as appeared on television during the annual Härmärock concert.
The group's lone 10-song full-length, Comes to Life, was recorded at a small studio in Malmi, Helsinki in about three days with producer Mikko Karmila (Stone, Airdash, etc.), mixed at the legendary Finnvox studio, and released through Power Records in 1990. Influenced by big names of American thrash such as Anthrax, Megadeth, Metallica, and Testament, the album was jam-packed with crunchy, high-energy thrash accented by just the right amount of technicality and quirkiness.
Subsequent to the release of the LP, STATUE toured throughout Finland with A.R.G., but unsatisfied with the poor promotion of a label mostly known for dance music, the band simply lost steam before the end of 1991. Comes to Life would become an obscure treasure—original CD copies fetching hundreds of dollars apiece from collectors—and thus fell victim to the Russian bootleg market...
...but now, almost 30 years later, Divebomb Records is proud to resurrect STATUE's powerful thrash with this band-approved re-release of Comes to Life! Remastered by Jamie King at The Basement Recording, the disc includes a thick booklet with archival ephemera and a retrospective interview with frontman Ari Anttonen. For the fans, by the fans!
FOR FANS OF:
STONE, AIRDASH, ANTHRAX, MORTAL SIN & GRINDER
TRACK LIST:
1. Face The Life
2. Mr. Crack
3. No Way
4. Political Pollution
5. Up And Down
6. For Your Country
7. Believe Or Not
8. Revenge
9. Easy With Money
10. A Statue Comes To Life