NIGHT IN GALES - Ashes & Ends [BOOTCAMP SERIES #20]
$

7.99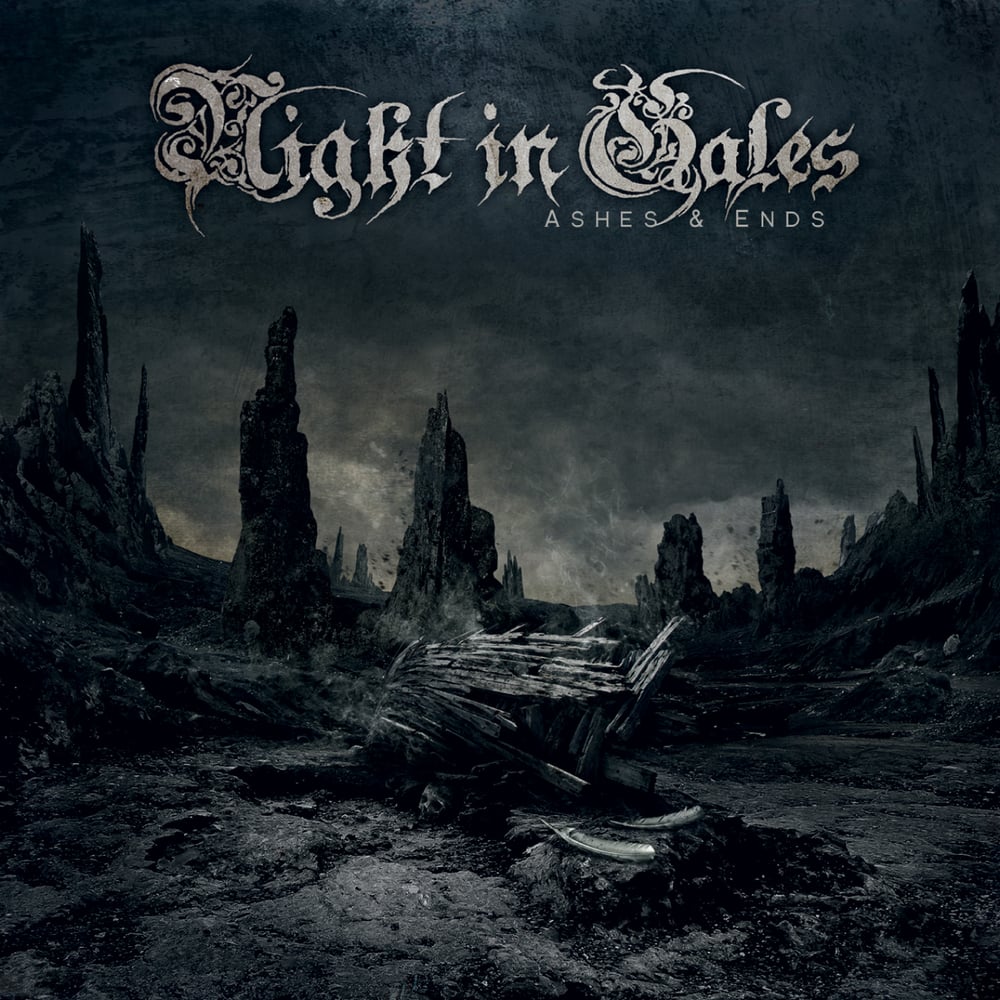 BOOTCAMP SERIES #20
DIVE072
CD
DECLASSIFIED INFORMATION:
Germany's NIGHT IN GALES really need no special introduction to heavy metal fans. The band has been a vital part of the melodeath scene since 1996, releasing albums for Nuclear Blast, Massacre and Lifeforce Records throughout their career. So why be part of the Bootcamp series you ask? Well, besides our long-running affinity for the band, this collection predominantly represents recordings the group made while they weren't attached to any one record label.
The Divebomb Records collection, Ashes & Ends, includes the long out of print Sylphlike demo EP, as well as various other demos recorded throughout the years. The true highlights of this 20-track collection includes their Ten Years of Tragedy EP (previously only available digitally), Promo MMVIII industry demo, and covers of Anthrax and Pentagram songs. NIGHT IN GALES may not have never achieved the household name status At the Gates, In Flames and Dark Tranquillity went on to achieve, but the group remains as relevant as ever in the still flourishing melodeath scene.
COMRADES IN ARMS:
At The Gates, In Flames, Dark Tranquillity and Soilwork
ARSENAL:
Limited Edition CD – only 500 units pressed worldwide – new artwork – digitally remastered – band supplied photos – full color 20 page booklet with new band essay plus download link for full lyrics – first career spanning rarities collection
Ten Years Of Tragedy – 2005
1. Deathaddiction
2. The Woundwalker
3. Ashes And Ends
4. Get Killed Or Die Trying
Promo MMVIII – 2008
5. To The Morgue And Back
6. Bloodsong
7. Holehearted
8. Five Tongues And A Funeral
Covers, alternate/demo versions
9. Indians
10. Broken Vows
11. Slavesun
12. Perihelion
13. The Shadowchamber
14. Blackfleshed
Sylphlike CDEP – 1996
15. Bleed Afresh
16. Sylphlike
17. Avoid Secret Vanity
18. Mindspawn
19. When The Lightning Starts
20. Flowing Spring