MINDS EYE - The Awakening [Bootcamp Series #26]
$

9.99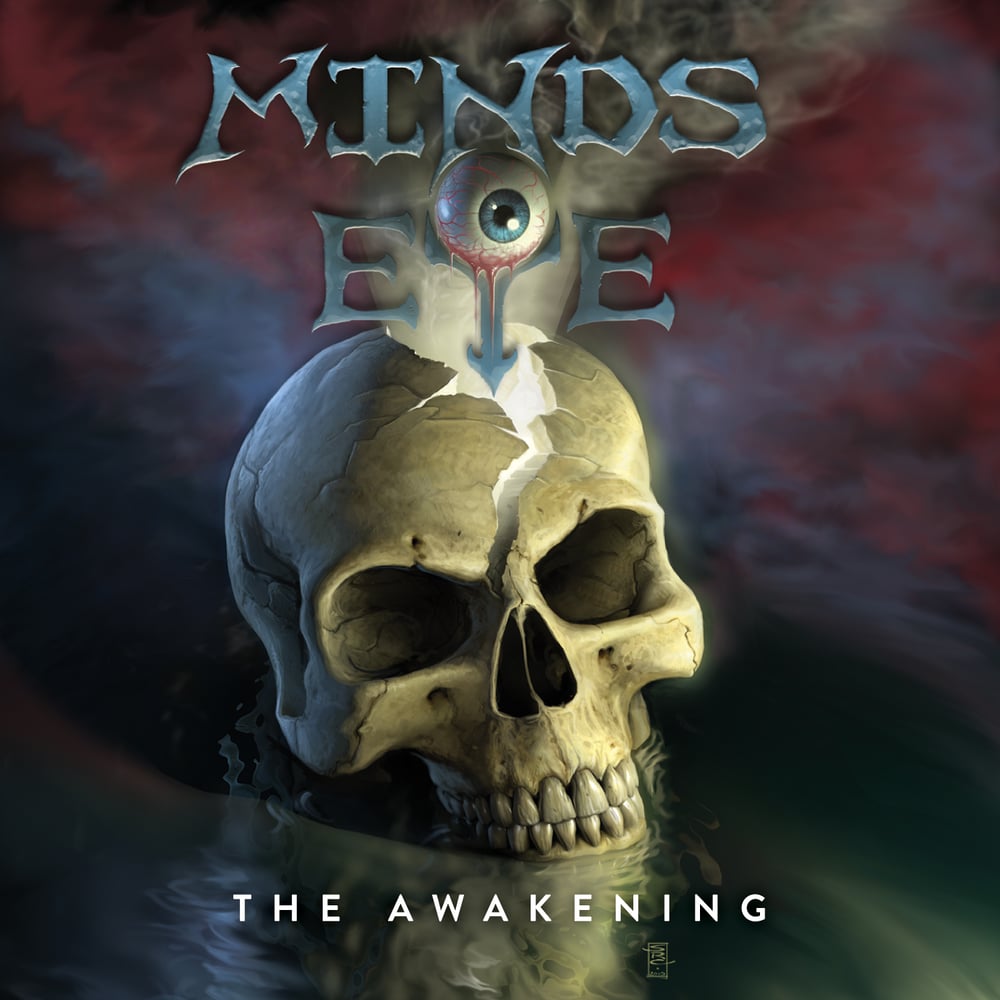 BOOTCAMP SERIES #26
DIVE120
CD
DECLASSIFIED INFORMATION:
MINDS EYE formed in Baltimore, MD in 1991, drawing inspiration from hard rock and metal legends old and new—Led Zeppelin and Rush, Judas Priest and Iron Maiden, Metallica and Pantera, etc. The early- to mid-'90s may have been a time of upheaval for some facets of the metal scene, but MINDS EYE stayed the course, utilizing their diverse range of influences to develop a truly unique sound that brings to mind everyone from Mercyful Fate to Wrathchild America—with a tactful dash of the vaguely grunge-tinged aesthetic that would make such an impact just a few years later.
The group self-released its 10-song debut full-length in 1992, and spent the next eight years heavily promoting MINDS EYE on stage and through the underground press—achieving some notoriety throughout Maryland, Pennsylvania, and Virginia by way of opening slots for such eclectic acts as Savatage, Nuclear Assault, and Humble Pie.
Compilation appearances on collections such as Diamonds in the Rough and Seattle Sucks would follow, but an appealing recording contract never crossed the band's path, leaving their second and final album, Minds Eye 2000, unreleased... until now!
Divebomb Records is delighted to announce The Awakening: the complete 18-track discography of MINDS EYE to date. Compiling both the Minds Eye and the previously unreleased Minds Eye 2000 albums—fully remastered by Jamie King at The Basement Recording—alongside archival photographs and an all-new retrospective interview with the band. For the fans, by the fans!
COMRADES IN ARMS:
Wrathchild America, Skid Row, Savatage, Lefay, Mercyful Fate/King Diamond
ARSENAL:
Limited edition CD – 8 unreleased bonus tracks – only 500 units pressed worldwide – update artwork by Steven Cobb – digitally remastered – band supplied photos – full color 8 page booklet with band interview
1. Forever Live
2. Revived
3. Just Me
4. Obsessed
5. Knights Raid
6. Peaceful Minded
7. O.P.D.
8. Red Lady
9. Unevolved
10. New Lands
BONUS TRACKS
11. Question Authority
12. All F*cked Up
13. Bewildered Society
14. High Time
15. So Young
16. Flight
17. The Fifth
18. Wonders