MELIAH RAGE - The Deep And Dreamless Sleep
$

4.99
On sale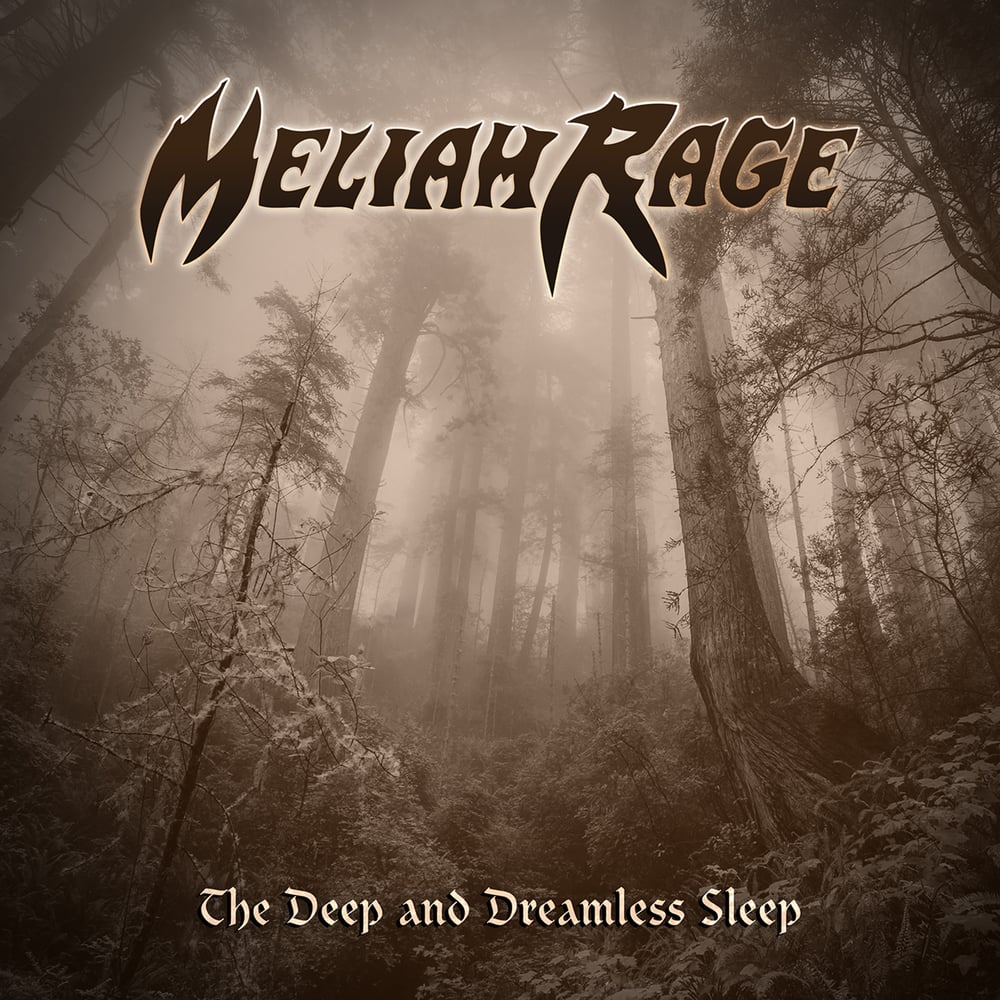 DIVE189
CD
OVERVIEW:
Having eventually gone their separate ways after the release of Death Valley Dream in 1996, legendary Boston power thrashers MELIAH RAGE opened the door on reunion talks around 2002. Founding guitarist Anthony Nichols quickly roped in fellow axeman Jim Koury, and with original frontman Mike Munro opting out, the two recruited their former Cactus Land bandmate Paul Souza on vocals. Original bassist Jesse Johnson was also a go, and friend and former Wargasm drummer Barry Spillberg rounded out the lineup for 2004's Barely Human, prior to the return of original drummer Stuart Dowie.
With 4/5 of the classic MELIAH RAGE lineup in tow, the group set out to release The Deep and Dreamless Sleep through Screaming Ferret Wreckords in 2006. This darker set of eight tracks offered more tempo variation and textural experimentation than much of the band's prior work, allowing the disc to remain a unique standout amidst their continually-expanding discography. The outfit's second U.S. tour with Metal Church would follow in support of the album, and MELIAH RAGE has been going strong ever since.
Over a decade later, Divebomb Records is excited to once more join forces with MELIAH RAGE for this revamped reissue of The Deep and Dreamless Sleep. Completely remixed and remastered by Peter Rutcho for vastly improved sound quality, this edition breathes new life into one of the band's most underrated albums. The packaging will also include full lyrics—transcribed for the first time ever—a retrospective interview with Nichols and Souza, as well as added commentary from Rutcho and a plethora of live photos. For the fans, by the fans!
FOR FANS OF:
REVEREND, METAL CHURCH, WARGASM, WRATHCHILD AMERICA AND ONSLAUGHT
TRACK LIST:
1. Permanently Damaged
2. God And Man
3. Undefeated
4. The Deep And Dreamless Sleep
5. Twisted Wreck
6. Curse
7. Last Of The Wanted
8. Take What You Want
BONUS TRACK
9. Halo Of Flies