MELIAH RAGE - Death Valley Dream (Deluxe Edition)
$

9.99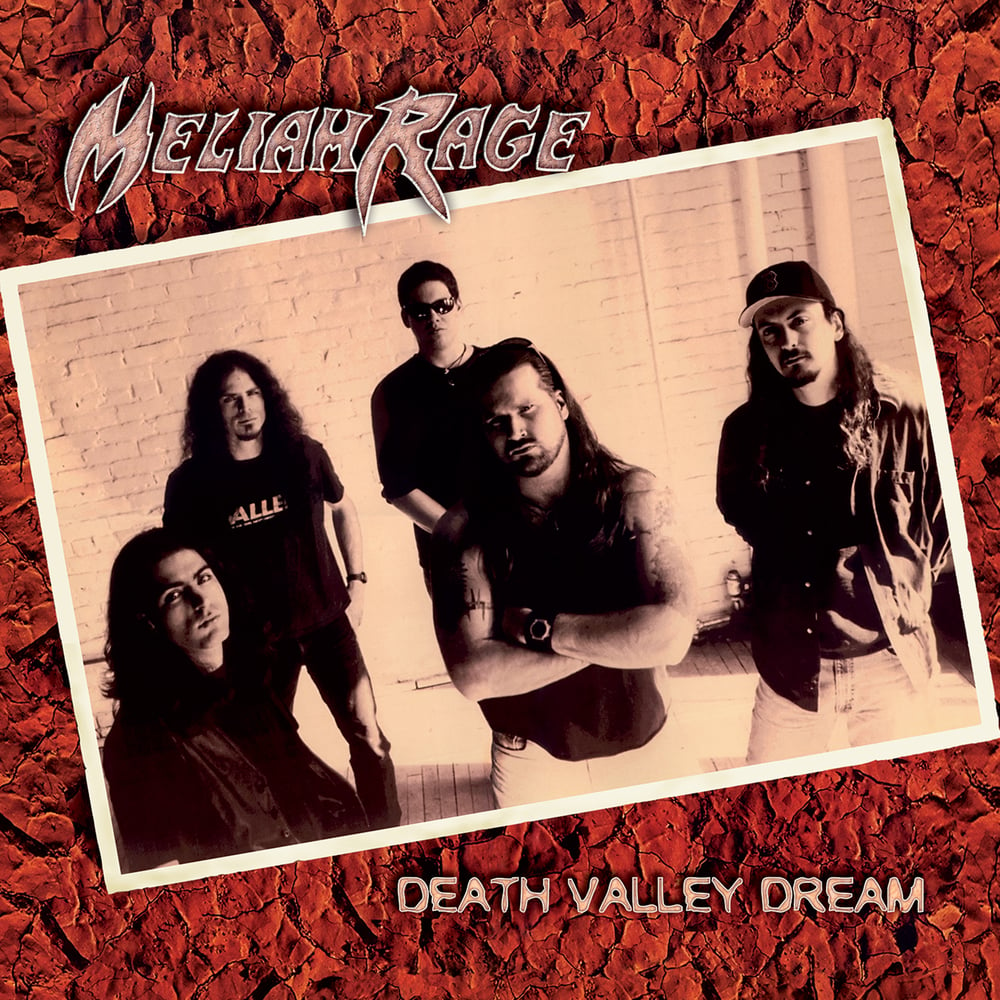 DIVE188
CD
OVERVIEW:
Unceremoniously dropped by Epic Records following the release of 1990's Solitary Solitude, the core MELIAH RAGE lineup of Anthony Nichols, Jim Koury, and Mike Munro soldiered on with a new rhythm section that included future Godsmack frontman Sully Erna on drums. The group gradually laid down an album's worth of uncirculated demos (posthumously released as Unfinished Business in 1999) for the purposes of shopping directly to record labels, but—unable to secure a proper deal—would call it quits by 1994.
A year or so later, Backstreet Records reached out to the band regarding the prospect of putting together a new MELIAH RAGE album. Nichols, Koury, and Munro called in their old friend Bob Mayo (Wargasm) on bass, and rounded out the lineup with Dave Barcos behind the kit. The result was 11-song full-length Death Valley Dream: a no-B.S. thrash record that retains a rhythmic midpaced crunch while introducing more speed and energy than what the band had been demoing prior. Unfortunately, with supporting live opportunities drying up in the mid-'90s, the members would ultimately go their separate ways for nearly a decade.
Now, more than 20 years later, Divebomb Records is thrilled to once more join forces with MELIAH RAGE for this definitive edition of Death Valley Dream—complete with meticulously polished retouches of the Unfinished Business recordings as a bonus. Fully remastered by Jamie King Audio, this reissue also features a retrospective interview with guitarist Anthony Nichols. For the fans, by the fans!
FOR FANS OF:
REVEREND, METAL CHURCH, WARGASM, WRATHCHILD AMERICA AND ONSLAUGHT
TRACK LIST:
1. Death Valley Dream
2. Stranger
3. Media
4. Blacksmith
5. Wear and Tear
6. Madness and Poetry
7. Crow
8. Possessing Judgement
9. War Journal
10. Prideland
11. The Last Detail
BONUS TRACKS
12. Scarred
13. Mind Stalk
14. Moment Of Silence
15. Ruthless
16. Decade Of Dreams
17. Violent Force
18. Blacksmith (Demo)
19. Possessing Judgement (Demo)
20. Season To Kill