KNIGHTS REIGN - Knights Reign (Deluxe Edition)
$

11.99
Out Of Stock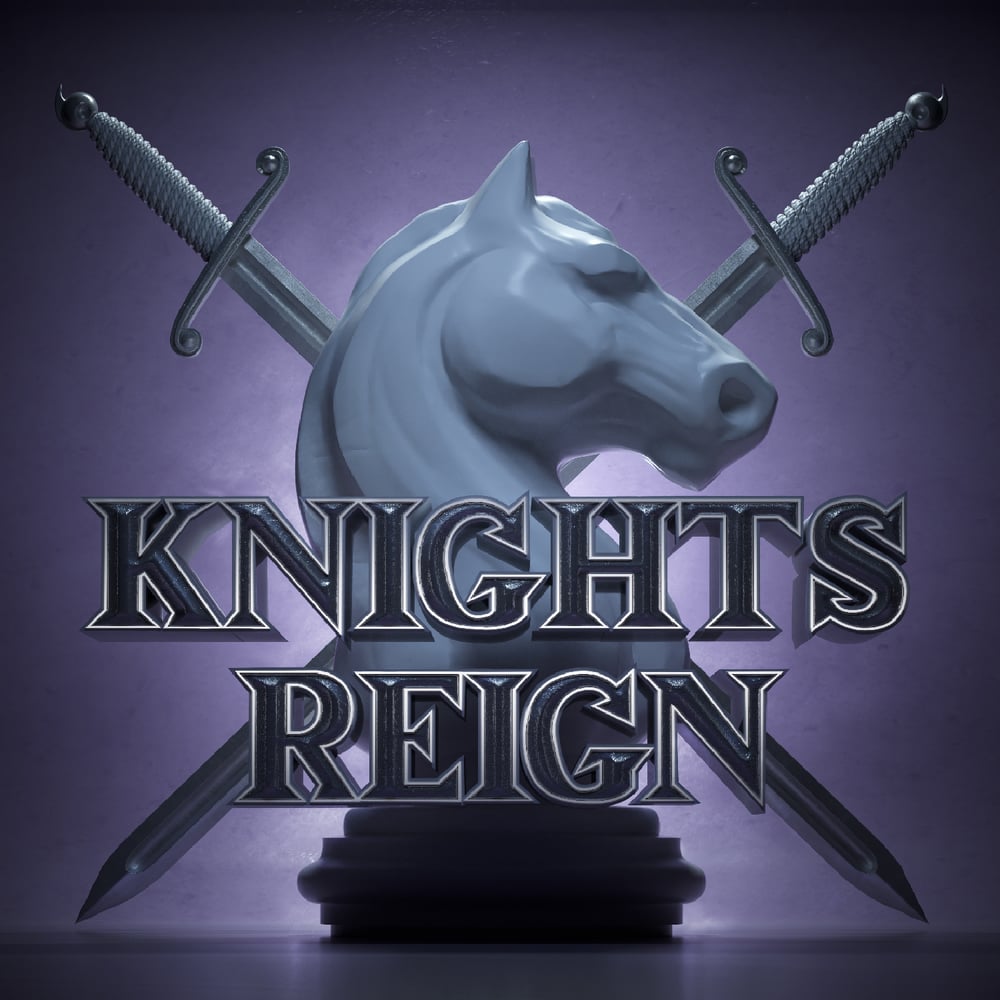 DIVE178
CD
OVERVIEW:
Little-known Texas act KNIGHTS REIGN formed when ex-Lix members Tony Marsh (guitar) and Mike Reiner (drums) joined forces with vocalist Tim King, previously of Baltic Avenue. Tim then recruited T.J. Ostrander on keyboards, and the quartet located bassist Jason Rasberry through a local friend who owned an area music store. The quintet quickly developed a uniquely progressive sound centered predominantly around hard-hitting guitars and full-band vocal harmonies, drawing influences from all sorts of hard rock and metal, and even characteristics of blues or funk. A catalog of songs were crafted over the course of about one year during the early-'90s and recorded in a temporary studio set up in Reiner's home. The result was a self-recorded, self-produced, and self-released 12-song CD issued through Perisphere Records in 1994.
Shortly afterward, John Bedinghaus replaced Rasberry on bass and KNIGHTS REIGN soldiered on, writing and demoing songs intended for a second album through the latter part of the decade. While that material displayed a more mature and focused approach—at times even coming across like a harder-edged Journey—being located in an area with little to no opportunities for higher-profile live performances, the group simply ran its course and drew to an end. Their lone self-titled CD has since become an extremely rare collector's item, having only been sold directly by the band, and never repressed...
...until now! Over two decades later, Divebomb Records is elated to present the complete discography of KNIGHTS REIGN: over 75 minutes of music, including five previously unreleased bonus tracks culled from demos for the incomplete second album. Remastered by Jamie King at The Basement Recording, the disc will come complete with lyrics, photographs, and a retrospective interview on the history of the band. For the fans, by the fans!
FOR FANS OF:
JOURNEY, ZINATRA, FRONTLINE, GIUFFRIA & STRANGEWAYS
TRACK LIST:
1. No Time To Cry
2. Goodbye
3. Rain
4. In Too Deep
5. The Other Side
6. Get Tough
7. On My Way
8. Final Test
9. Stand
10. Moonburn
11. Rest Of My Life
12. In Your Eyes
BONUS TRACKS
13. From The Beginning
14. Emerald Eyes
15. One Foot In The Fire
16. Time
17. Waiting For The Sun