IRONFLAME - Compendium
$

12.99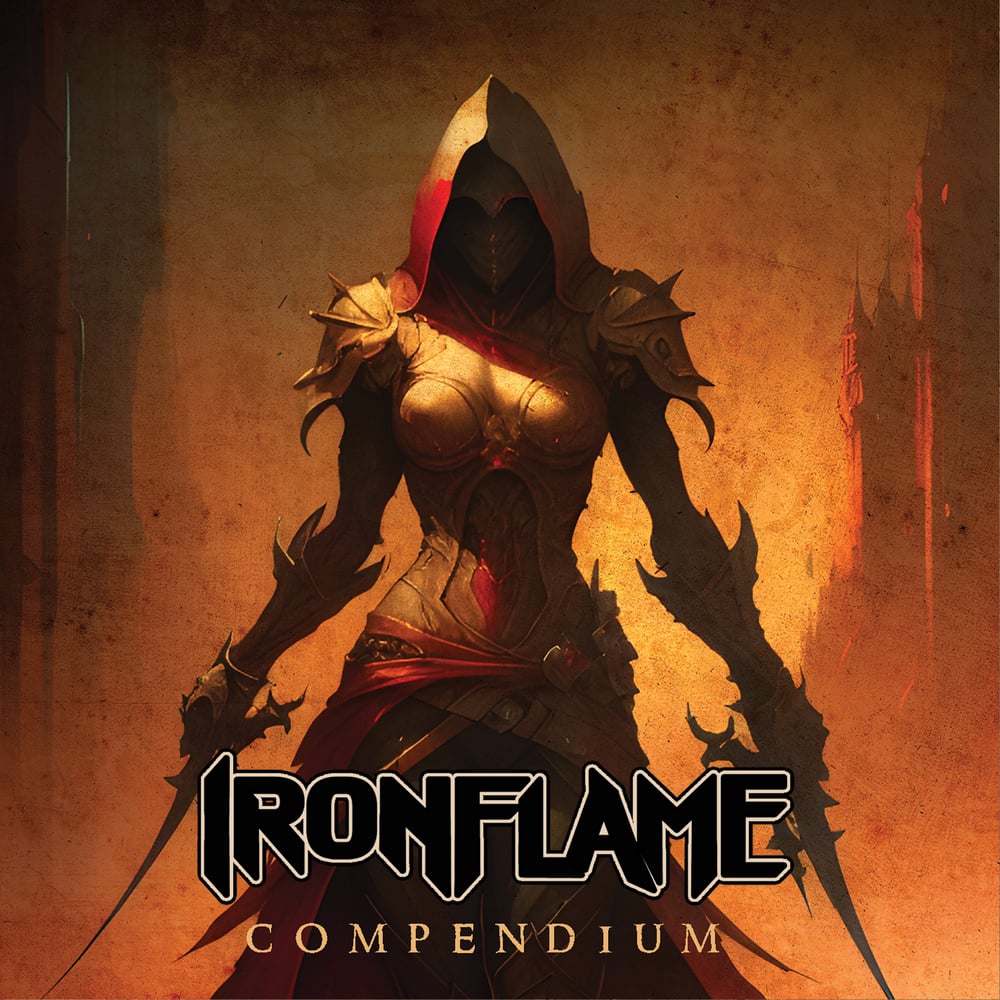 DIVE236
CD
Hailing from eastern Ohio and western Pennsylvania, IRONFLAME is a modern heavy metal outfit with traditionally-based ideals. Their fist-banging anthems hearken back to the sounds of such venerable acts as Dio, Omen, Riot, Iron Maiden and Fifth Angel. Multi-instrumentalist Andrew D'Cagna formed IRONFLAME in late-2016 as a solo project, but the group soon became a formidable live unit—performing at high-profile festivals such as Legions of Metal in the U.S. and Keep it True in Germany; alongside metal heavyweights such as Armored Saint, Grim Reaper, Flotsam & Jetsam, Venom and Loudness.
Since the band's inception, IRONFLAME has recorded a number of tracks for exclusive bonus content, compilations, splits, etc. Some have even remained unreleased... until now! The 10-song Compendium CD compiles tunes from the European vinyl pressings of Lightning Strikes the Crown and Tales of Splendor and Sorrow, the split 7" with Comaniac, the 10-year anniversary Storm Crusher LP, unreleased cuts from the Blood Red Victory sessions, and an unreleased acoustic take of "Marching On."
As fans first and foremost, Divebomb Records is excited to repackage these IRONFLAME rarities on one handy disc, preventing true heavy metal diehards from missing out on must-hear ragers suitable for their collections!
FOR FANS OF:
DIO, AIR RAID, RIOT CITY, VISIGOTH, NIGHT DEMON, HIGH SPIRITS, AMBUSH & ETERNAL CHAMPION
TRACK LIST:
1. Vision In Flames
2. Temple Of Sorrow
3. Masters And Slaves
4. Across The Seas Of Time
5. Queen Of Thorns
6. Wolfen
7. Equinox
8. Storm Crusher
9. Midnight Falls
10. Marching On (Acoustic Version)


INTERNATIONAL CUSTOMERS
LOOKING FOR CHEAPER SHIPPING OPTIONS?
TRY OUR INDIEMERCH STORE HERE