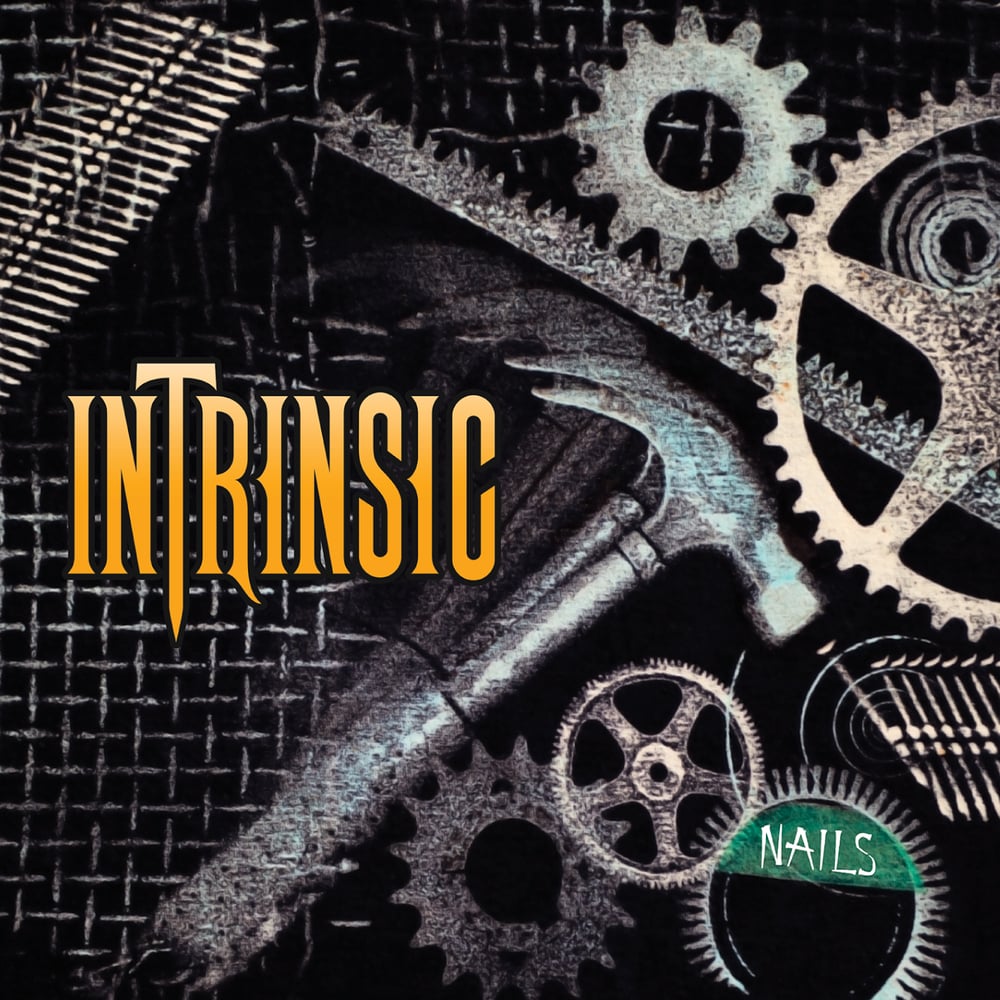 DIVE087
CD
OVERVIEW:
By 1990, San Luis Obispo thrash act, INTRINSIC, had two releases under their belts (1987's Intrinsic LP and 1990's Distortion Of Perspective EP). But while recording what would become their sophomore album, Nails, the direction of the music industry was shifting. The industry had a "sound" they were wanting and if it did not replicate Metallica's Black Album, Pantera or Helmet most bands were pretty much out of luck. Having self-financed their new progressive thrash opus INTRINSIC quickly found themselves out of step with the industry. So the Nails sessions where shelved for nearly 25 years, until now.
In 2014 the band reached out to Divebomb Records and after hearing a single preview, they quickly struck up a deal that would finally bring Nails to the masses, however before the contract ink was even able to dry a colossal roadblock had presented itself. The band's sole master recording DAT had become damaged since it's last use. Could this be the end, before it was able to start? By a stroke of luck, the original engineer had preserved the session reels and it was determined that a brand new mix could be created from scratch. Not being able to predict these new expenses the band turned to their longtime fans to help raise money via crowd funding and the fans came through. The goal of the campaign was achieved in just 3 days. Nails was given new life.
Divebomb Records is excited to present Nails in this special edition reissue. The 20 page booklet contains band supplied archival photos/flyers and features full lyrics with brand new essay detailing the making of the album. This is a reissue for the fans, by the fans.
FOR FANS OF:
FORBIDDEN, HEATHEN, TOXIK, LAAZ ROCKIT, ANNIHILATOR
POINTS OF INTEREST:
• Never before released sophomore album recorded between 1991-1992
• Newly mixed from original session reels in 2015
• Band supplied archival photos (20 page booklet)
• Brand new essay detailing story of "Nails"
• First time on CD
• Limited edition
• Mastered by Jamie King
• Layout/Restoration by Adam Peterson (WATCHTOWER, EPIDEMIC and SOLSTICE)
TRACK LIST:
1. State Of The Union
2. Fight No More
3. Die Trying
4. On Gossamer Wings
5. Pillar Of Fire
6. Mourn For Her
7. The Vicious Circle
8. Denial
9. Yikes!
10. Inner Sanctum
11. Dazed & Confused
12. Too Late, But Not Forgotten