HARD KNOX - Psyco's R Us (Deluxe Edition)
$

7.99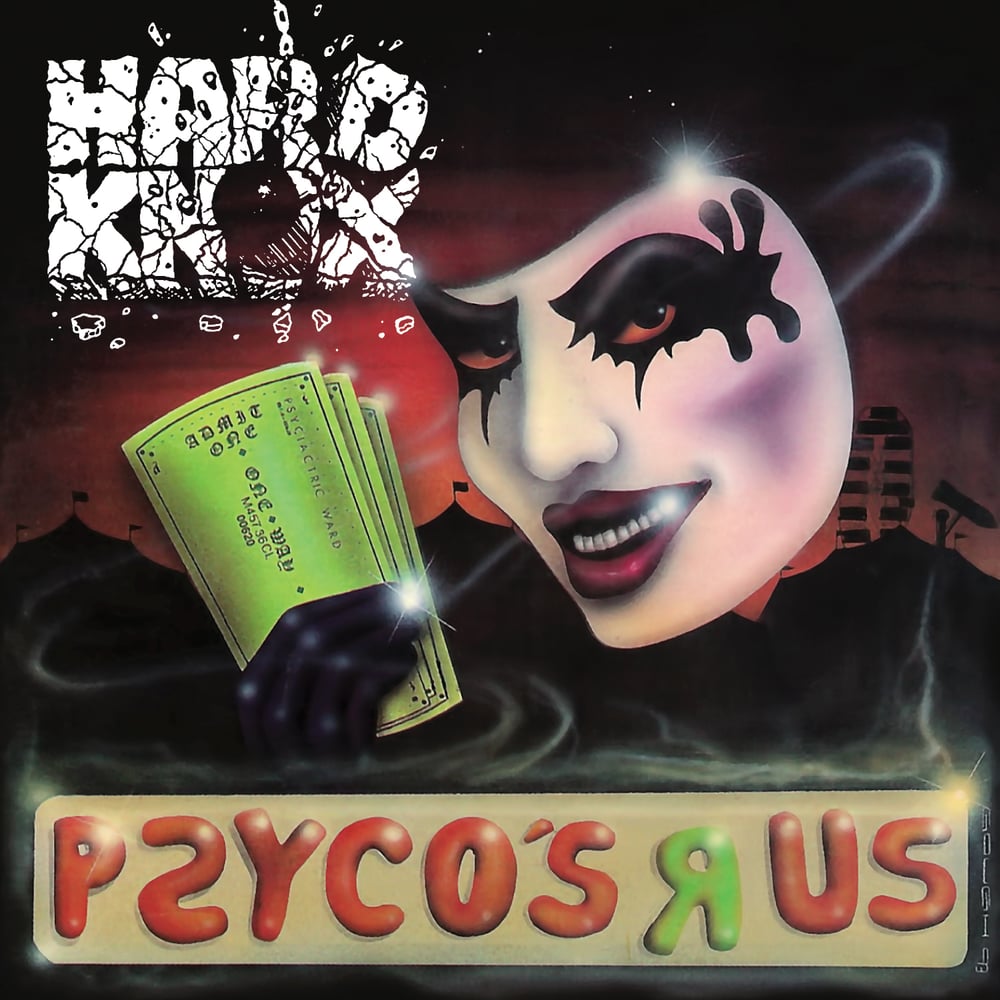 DIVE114
CD
OVERVIEW:
Drawing from a wide range of influences that spanned from Led Zeppelin and Bad Company, to early AC/DC and the Scorpions, and even further to Fates Warning and Savatage; Salt Lake City, Utah's HARD KNOX got its start when vocalist Therron Arrington and guitarist Chris Gigliotti began recording early tracks in—of all places—a closet in Chris' mother's house.
The quintet grew to achieve local notoriety—helped along by opening slots for acts like David Lee Roth, Great White, Mr. Big, Slaughter, and even Pantera (among many others)—but after interest from Atlantic Records failed to result in a suitable recording contract, HARD KNOX decided to strike out on their own to self-release a full-length album, Psyco's R Us, in 1993.
The 10-song release carried a sound representative of the changing landscape of hard rock at the time—Skid Row meets Mother Love Bone; or, as the band describes, equal parts Dirty Looks, Kix, and Alice in Chains. HARD KNOX promoted the album by plastering the town with full-size posters to support a continued onslaught of live gigs. However, the hard rockin', hard partyin' lifestyle eventually caught up with them, and the band self-destructed before they were able to capitalize on the momentum they had built.
Out of print for decades and now an increasingly rare collector's item (once cited in VH1's list of the "100 Rarest Hard Rock CDs"), original copies of the album have sold on eBay for astronomical prices of more than $300. After years of trying, Divebomb Records is now thrilled to finally present this deluxe reissue of Psyco's R Us—including HARD KNOX's original four-song demo (one track from which also appeared on KBER 101's The Best of Rock From the Wasatch Front compilation CD)—fully remastered by Jamie King at The Basement Recording; and including a brand new interview with vocalist, Therron Arrington, alongside archival photographs. For the fans, by the fans!
FOR FANS OF:
DANGEROUS TOYS, SPREAD EAGLE, CATS IN BOOTS, DIRTY LOOKS, KIX
TRACK LIST:
1. Freight Train From Hell
2. R.R. Tracks
3. Feels So Good
4. OGA
5. Psyco's R Us
6. Not So Bad
7. Hairy Kari
8. You're A Mess
9. Keepin' Up
10. Pushin'
BONUS TRACKS
11. Don't Point Your Finger
12. Pushin' (Demo)
13. Will We Make It (Demo)
14. She Do It For Money (Demo)