EXCRUCIATOR - Fighting For Evil
$

4.99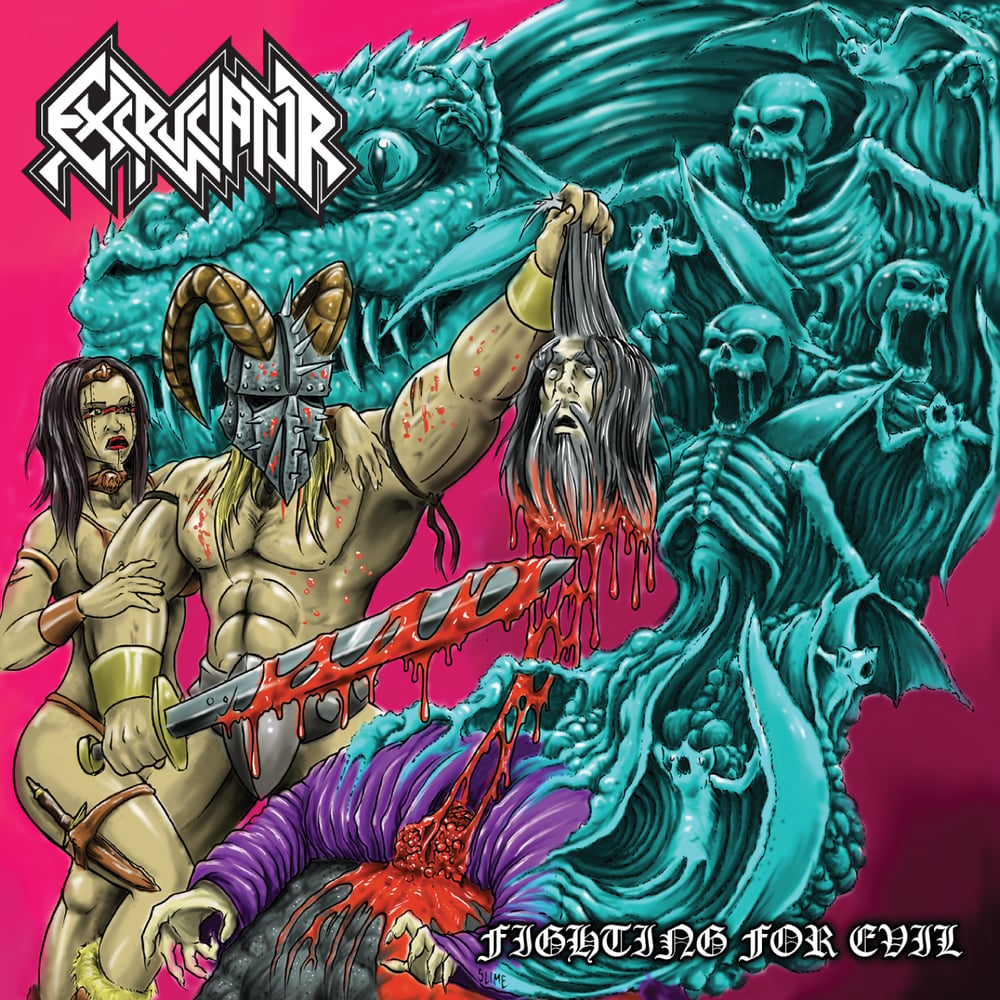 DIVE134
CD
OVERVIEW:
Like their Portland brethren, Bewitcher, before them, Divebomb Records is honored to announce the signing of hard-hitting thrashers EXCRUCIATOR for the CD release of their latest and greatest album! Formed in 2008 as a reaction to the weak-minded trends and overdone "-core" music that had been infecting Portland at the time, EXCRUCIATOR's mission remains to revive the spirit and values of true heavy metal, long-since lost in the Pacific Northwest.
In the years that followed, the group would proceed to unleash a four-song demo, the By The Gates Of Flesh EP, and debut full-length Devouring. Released by Heavy Artillery/Earache Records in 2011, Devouring found EXCRUCIATOR labelmates with other modern day metal saviors such as Spellcaster, Vektor, and Volture, among many others. Furthermore, the band has shared the stage with everyone from thrash legends Exodus and Forbidden, to long-running death metal giants Malevolent Creation, to name but a few.
Lineup changes eventually sidelined EXCRUCIATOR during an extended hiatus, but the quartet regrouped in 2015 for a split EP with Toxic Witch, prior to entering the studio to track their long-awaited sophomore outing. Fighting For Evil was recorded, mixed, and mastered by Toxic Holocaust's Joel Grind at Falcon Recording Studios in Portland, OR. Featuring vibrantly violent cover artwork compliments of Matt Slime, Fighting For Evil dishes out eight new tracks of snarling, top-shelf thrash that's loaded with energy and attitude.
Behold… and bow down to the might of the power lords!
FOR FANS OF:
ACCEPT, HIRAX, EXODUS, PILEDRIVER, KREATOR
TRACK LIST:
1. The Power Lords
2. She Commands
3. Altar Of Lust
4. The Bittersteel
5. Running For You
6. Lay The Hammer Down
7. Champion Eternal
8. Fighting For Evil