ERADIKATOR - Dystopia [BOOTCAMP SERIES #7]
$

4.99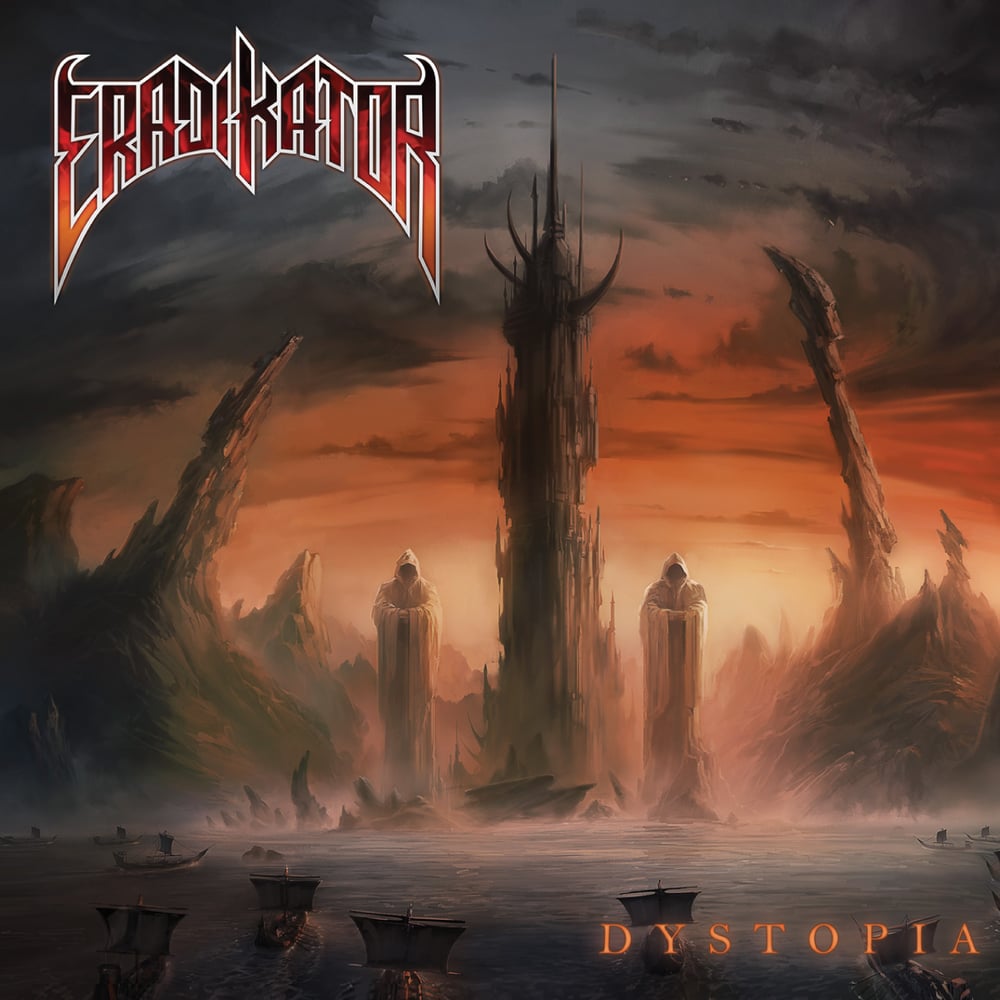 BOOTCAMP SERIES #7
DIVE054
CD
DECLASSIFIED INFORMATION:
When it comes to reissuing classic UK thrash metal, Divebomb Records has already established itself as one of the world's leading boutique labels. Our roster includes heavyweights such as Deathwish, Slammer, D.A.M. and Toranaga, but we've decided that it's time to infuse some fresh blood into the mix.
Enter ERADIKATOR.
The British band's debut album, Dystopia, definitely brings to mind the best elements of the golden era of thrash, but ERADIKATOR never find themselves simply re-hashing the past. Instead, the 4-piece combo combine their superb talents and treat the listener with a seemingly never-ending barrage of neck-snapping guitar riffs and vocals that are as authoritative as they are memorable, resulting in a fresh-sounding set of songs. In the end, Dystopia pulsates with old-school spirit but never sounds dated. We wish we could say that about many of their so-called "re-thrash" contemporaries.
COMRADES IN ARMS:
Xentrix, Metallica, Megadeth, Onslaught, Deathwish, Slammer, Toranaga and D.A.M.
ARSENAL:
Brand new bonus track (Thin Lizzy's "Cold Sweat") – limited edition CD – only 500 units pressed worldwide – band supplied photos – full color 12 page booklet with lyrics
1. Dystopia
2. Skeletal Steel
3. Hell's Sentinels
4. Dark Legions
5. Across The Sea Of Black
6. Overthrow
7. The Compound
8. World Of Compulsion
9. Judgement Before the Throne
10. Odysseus
11. Utopia
12. Cold Sweat (Bootcamp Bonus Track)