ENTROPY - Ashen Existence (Anniversary Edition) [2xCD]
$

15.99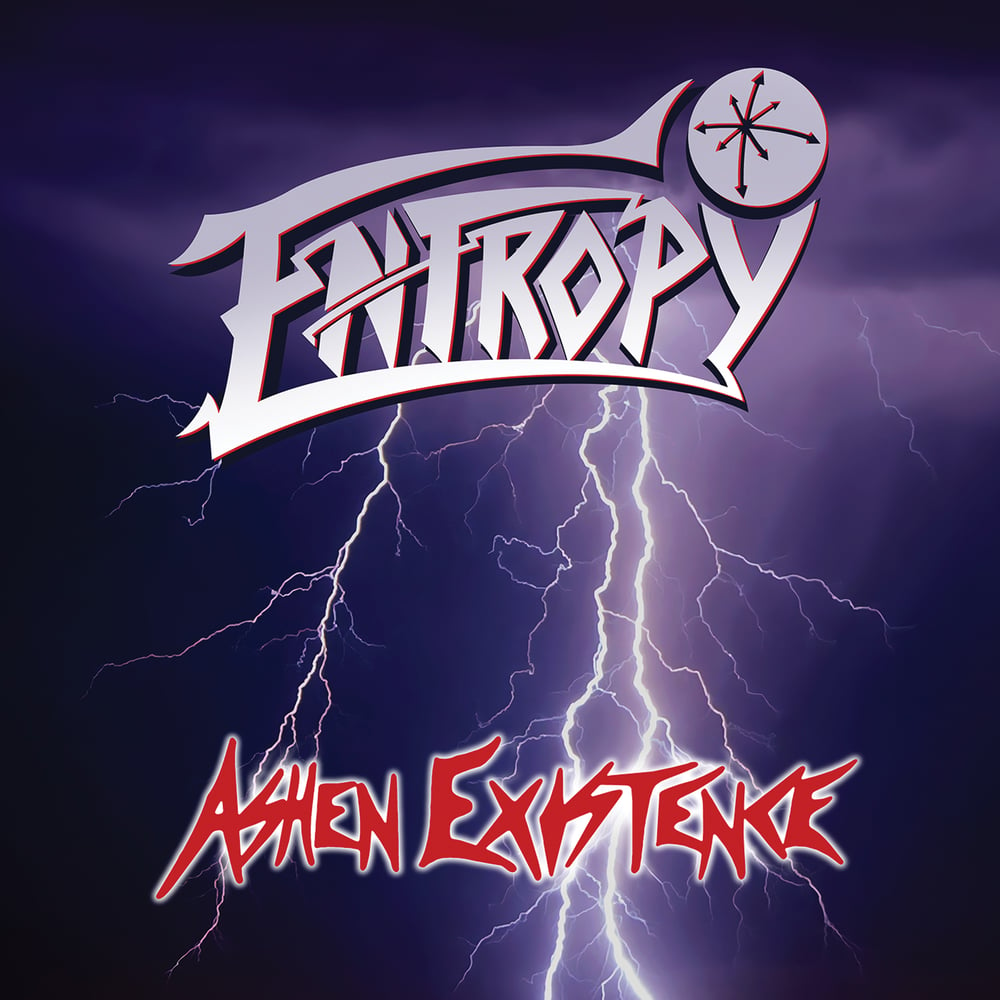 DIVE232
2xCD
ENTROPY formed in Brampton, Ontario, Canada in 1989 after ex-members of a band called Aftermath—Ger Schreinert (vocals), Aldo Arbitrante (guitar), and Steve Maclaren (bass)—hooked up with guitarist Dan Lauzon through an ad in the Toronto Sun, before bringing in drummer Darren Foster. By 1991, the group was tracking its first demo at Future Sound Studio (Sacrifice, Razor, Slaughter, etc.) with the immediate goal of putting forth a limitless brand of technical and progressive metal drawing influence from any number of subgenres—power, thrash, death, etc.
Prior to 1992 industry demo Machine's Way, guitarist Arbitrante stunningly took over behind the drum kit, performing double duty to mind-blowing effect for years to come. Then, with Maclaren out, Lauzon and Arbitrante also performed all of the bass tracks on full-length debut, Ashen Existence. Tracked at the Metalworks (Triumph, Kick Axe, Infernäl Mäjesty, etc.) in September of 1992, the album was viewed as such a step forward that ENTROPY destroyed all remaining copies of their demos upon its completion. Opting to avoid the overbearing recording/licensing contracts of the era, the band decided to self-release in order to retain proper ownership of their output.
Despite the changing landscape of metal circa 1992, Ashen Existence would rightfully go on to become an absolute cult classic—a unique masterpiece of complex, forward-thinking, death-tinged thrash that in-the-know listeners have championed through fanzines and online for decades. From well-honed melodies to neck-breaking grooves and an equally wide array of vocal acrobatics, Ashen Existence remains intriguingly diverse and full of unexpected twists and turns.
Therefore, Divebomb Records is elated that ENTROPY has agreed to partner with the label for this 2×CD 30th anniversary edition of the legendary Ashen Existence—expanded to present both the 1991 and 1992 demos (sourced from DAT masters); including exclusive tracks such as "Transgressor," "Nightmare Extraordinaire," and "Storm of Mind." Fully remastered by Jamie King Audio, the set will also contain an all-new 20-page booklet including lyrics, photos, press clippings, and an interview with the band. For the fans, by the fans!
TRACK LIST:
CD 1
1. Ashen Existence
2. Necrothon
3. Darkness Weaves
4. Machine's Way
5. Exalted Sith
6. Psionic Dissection
7. Traces of Time
CD 2
Entropy - Demo (1991)
1. Exalted Sith
2. Transgressor
3. Nightmare Extraordinaire
4. Darkness Weaves
Machine's Way - Demo (1992)
5. Machine's Way
6. Necrothon
7. Storm of Mind
8. Ashen Existence


INTERNATIONAL CUSTOMERS
LOOKING FOR CHEAPER SHIPPING OPTIONS?
TRY OUR INDIEMERCH STORE HERE