ENFORCE - The Final Sign [BOOTCAMP SERIES #14]
$

7.99
On sale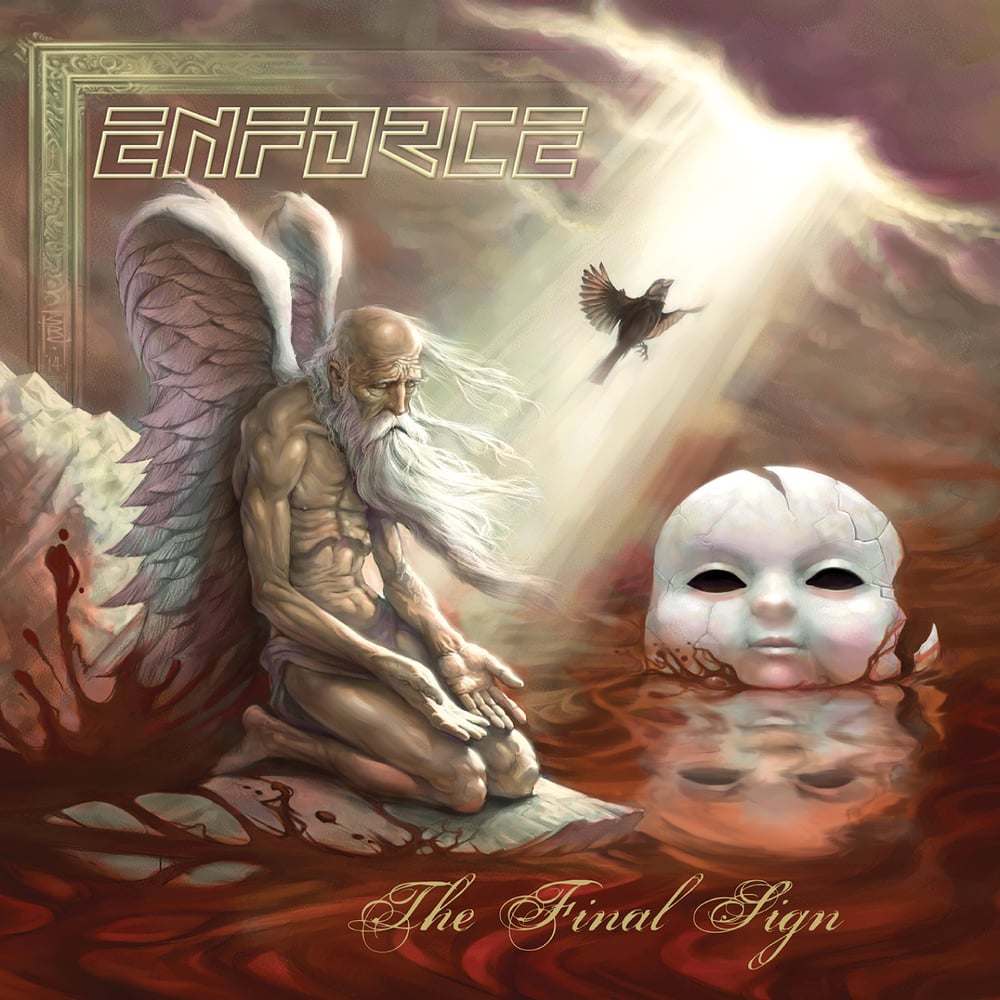 BOOTCAMP SERIES #14
DIVE063
CD
DECLASSIFIED INFORMATION:
Most fans of cult/obscure metal remember Baltimore thrashers, Have Mercy, from their 1986 Combat Records' Bootcamp release, Armageddon Descends. Guitarist Nick Ellingson departed soon after the EP's release, going on to play in a few non-starter bands until 1988 when he once again crossed paths with former Have Mercy vocalist, Lonnie Fletcher.
ENFORCE was born soon after.
With the concept of the band in full swing, Ellington then called upon ex-Krybaby band mate and drummer, Cliff Saunders, to help round out the new group with bassist Jody Lewis. ENFORCE decidedly took a more melodic approach to their heavy metal attack, slowing the pace down drastically from Have Mercy's thrashier style.
Influenced by groups like Queensryche and Crimson Glory, ENFORCE went on to craft two impressive demos (only 1 was ever released to the public before now). Despite gigging regularly in the Baltimore area, and opening for acts like Dream Theater, ENFORCE could never land a proper record deal. The injustice has finally been rectified with this Divebomb Records collection, The Final Sign. If anything, the songs on this CD prove that the indie labels of the early '90s, and their myopic A&R agents, truly missed out on inking one of the better bands of their day.
COMRADES IN ARMS:
Crimson Glory, Queensryche, Manta Ray and Dream Theater (minus proggy overload)
ARSENAL:
Limited Edition CD – only 500 units pressed worldwide – new artwork by Steven Cobb – band supplied photos – full color 12 page booklet with lyrics – new essay/interview with Nick Ellingson
Demo #1 (1990)
1. I'll Walk Alone
2. Pleasure Of Pain
3. I Remember
4. A Time Of Change
Demo #2 (1991)
5. Take My Hand
6. So Far Away
7. Freedom Ride
8. Lonely Child
9. The Final Sign
Bonus Tracks
10. Meet The Band
11. Hold On
12. Live On 98 Rock
13. Pleasure Of Pain (Demo Version)
14. One More Time (Live At Midway Café)