ENERTIA - Piece Of The Factory
$

7.99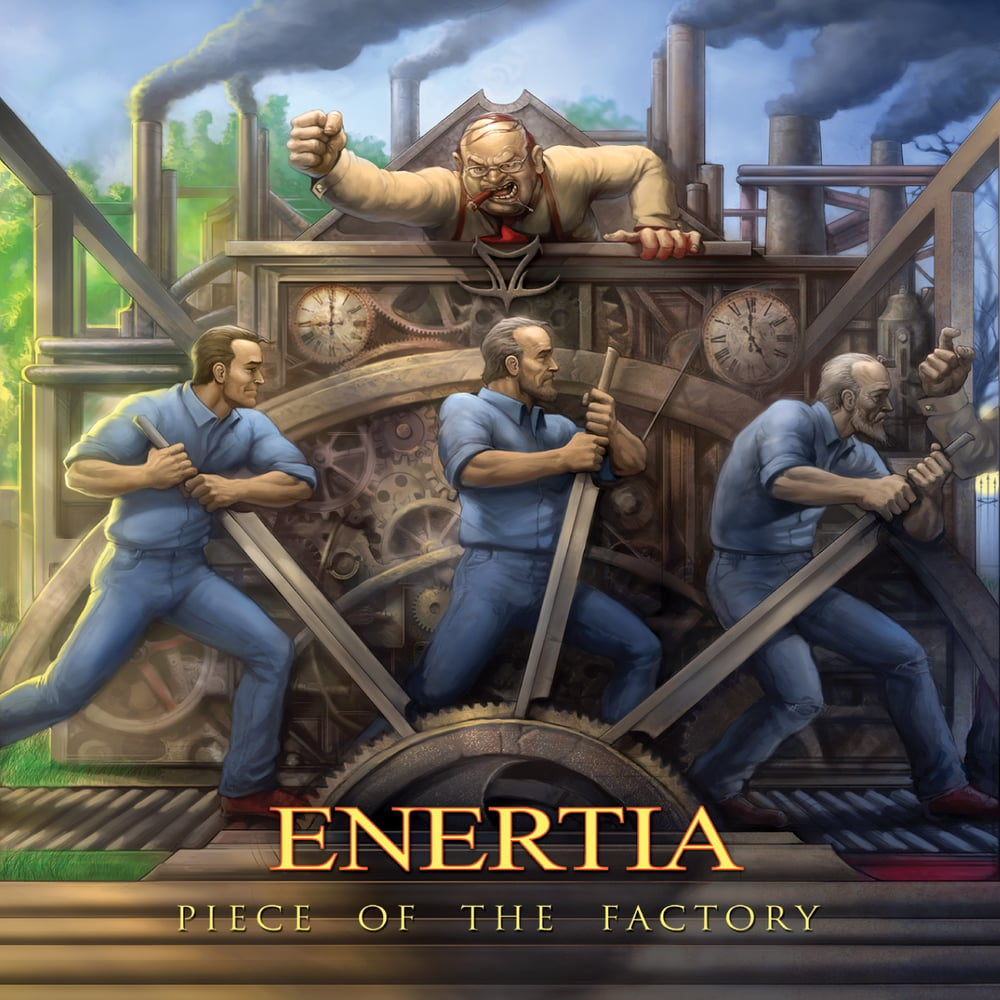 DIVE083
CD
OVERVIEW:
After working practically non-stop for eleven years, which included rehearsing 2-3 times a week, 800+ shows in 20+ states and well over 10,000 CDs sold on six continents, upstate New York pure American Metal band, ENERTIA was at a crossroads. After spending in excess of $25k recording their fourth album, Force, with producer, Neil Kernon, the band had finally exhausted their bank account and didn't have the money or resources to properly record their fifth album. It was time for ENERTIA to regroup.
Fast forward to 2007, after three productive years laying the groundwork for what would become their much anticipated new album everything had almost disastrously ground to a halt, that is, until bassist, Joe Paciolla, made up his mind that these recordings had to be completed no matter the cost. In 2011, the band fortuitously happened upon a great studio and in it the remarkable engineer/producer, Tim Lynch, who was enlisted to help guide ENERTIA through the completion of the album.
Three additional years of hard work and several hundred hours were spent at The Recording Company in Esperance, NY, where ENERTIA created the most diverse, infectious and prolific album of the band's lengthy career, Piece Of The Factory. ENERTIA is now almost two decades in from the release of their debut EP, Law Of Three, and after years of hard work and perseverance it would seem this could their end up being their swan song. Could Piece Of The Factory be ENERTIA's farewell, only time will tell, but delivering the fans an album this powerful indicates they most definitely plan on going out with the biggest bang of their nearly twenty year career.
FOR FANS OF:
FLOTSAM & JETSAM, HERETIC, TESTAMENT and METAL CHURCH
TRACK LIST:
1. Do It Again
2. Demons Of Silence
3. The Hardest Sorrow
4. Piece Of The Factory
5. Beside You, Beside Me
6. An Old Fashioned Beating
7. Hard To Follow
8. Prisoner
9. Can't Breathe
10. Letting Go