EDEN - Eden (Deluxe Edition)
$

11.99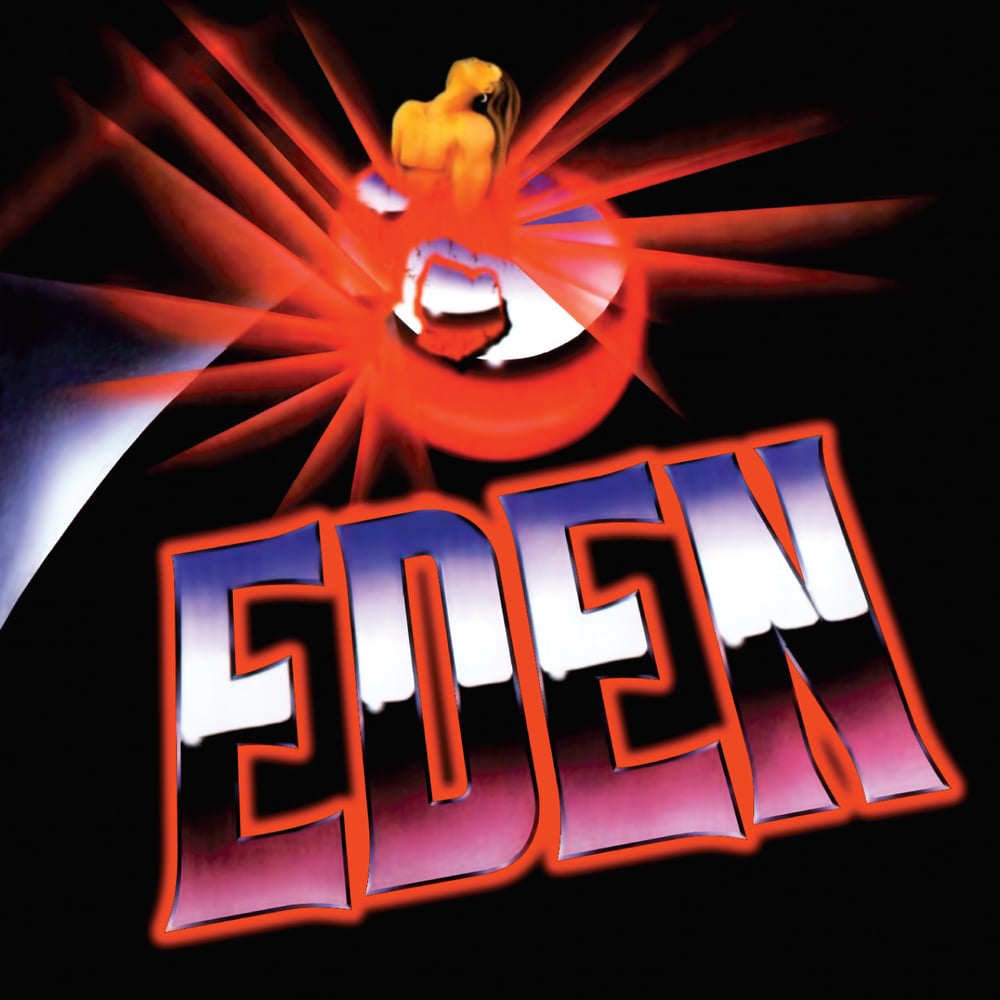 DIVE117
CD
OVERVIEW:
EDEN's roots date back to one of Orange County, CA's most popular hard rock acts of the early-'80s: August Redmoon. However, despite sold out shows and the success of their groundbreaking 1982 EP, Fools are Never Alone—as well as an appearance on the Metal Massacre IV compilation—AUGUST REDMOON disbanded in 1983.
Following a brief stint as Terracuda, EDEN was born when remaining members Michael Henry (vocals) and David Young (drums) joined forces with Salt Lake City transplant Rick Scott Crocco on guitar; and his former sound tech, Dave Henriod, on bass. The quartet eventually secured a deal with Enigma/Restless and entered Westwind Studios in Thousand Oaks, CA to record a full-length—but not before bringing former AUGUST REDMOON bassist Gary Winslow back into the fold. Packed to the brim with raucous, energetic heavy metal anthems, EDEN's long-awaited self-titled debut hit the streets in 1986.
After being released from their contract due to a lack of label support, the group recruited new frontman (and future QUEENSRŸCHE guitarist) Mike Stone and second guitarist Lenny Spickle—recording a new five-song demo in 1987 that displayed a logical progression from the hard-hitting catchiness of the album. This lineup showcased for several major labels, but luck was not on their side, and EDEN folded by the end of 1988. David, Gary, and Lenny, however—alongside an assortment of singers and guitarists—gave EDEN new life in the 2000s, recording a four-song EP in 2010 and making their European live debut at the Headbanger's Open Air Festival in Hamburg, Germany in 2012.
Originally reissued on CD by European label High Vaultage/Metal for Muthas in 2003, the limited edition 1,000-unit pressing sold out quickly and has remained out of print... until now. Divebomb Records is thrilled to shed new light on these classic recordings for the first time in North America—1986's 11-song Eden full-length, rare demo cuts from '85 - '87, and newly remixed tracks from the 2000s era Judgement Day EP—fully remastered by Jamie King at The Basement Recording, and including an in-depth EDEN biography penned by former Headbanger fanzine editor and close friend of the band, Bob Nalbandian. For the fans, by the fans!
FOR FANS OF:
WARRIOR, ODIN, MALICE, SAVAGE GRACE, SAVATAGE
TRACK LIST:
1. Pound It Out
2. The Looking Glass
3. Judgement Day
4. Morte/Gone Too Far
5. Victim Of The World
6. Panic In The City
7. The Bigger They Are
8. Sealed With A Kiss
9. Fighting Mad
10. Untraveled Waters
11. She Burns (With Fire)
BONUS TRACKS
Demo – 1987
12. Satisfaction Guaranteed
13. The Real Me
14. White Mice
15. Lost In The Race
16. Rome Burns
Demo – 1985
17. Pound It Out
Judgement Day – 2005/2016
18. Hot Rods To Hell
19. Suicide
20. The Deep