DISFIGURED ELEGANCE - The Last Disease
$

7.99
On sale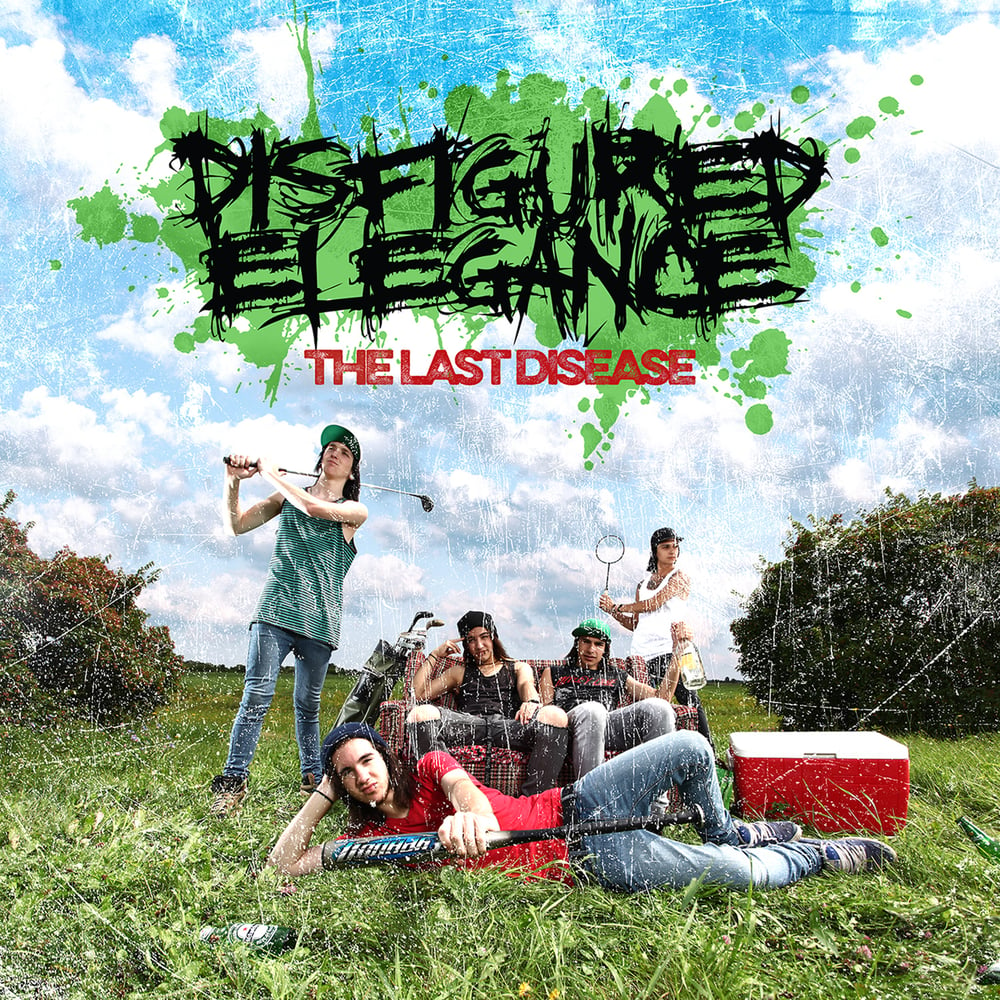 DIVE196
CD
Limited Edition of 300
OVERVIEW:
DISFIGURED ELEGANCE formed in Montreal, Québec, Canada in mid-2009 at a time when its members were but a mere 15 to 17 years old. With a lineup consisting of Mathieu Paquette (vocals), guitarists Patrice Plouffe and Pierre-Luc Gagnon, Sebastien Hamelin (bass), and drummer Cedrik Drouin, the quintet set out to craft a creative and powerful brand of metalcore/deathcore that would avoid the cookie-cutter "riff-breakdown-riff-breakdown" framework followed by many of their peers.
Wasting no time, the group recorded its 11-song, 42-minute full-length debut—The Last Disease—with Mat Laperle at Red Dusk Studio that same year. Presenting an amazingly high-caliber form of metalcore that draws as much from melodic Swedish death metal as it does from groove-laden deathcore, the top-shelf musicianship and memorable songwriting of The Last Disease would be equally as appealing to fans of As Blood Runs Black or Misery Signals as to Chelsea Grin or Whitechapel. Unfortunately, this incredibly promising young outfit's momentum met an untimely end when DISFIGURED ELEGANCE vocalist Mathieu Paquette tragically took his own life in 2011, leaving legions of fans no choice but to appreciate The Last Disease through its modest digital release, as no physical representation of the music was ever made available.
But now, Divebomb Records—whose parent label, Tribunal, built its foundation as a leader at the forefront of the metalcore movement of the late-'90s/early-'00s—looks forward to righting that injustice by returning to its roots in order to grant The Last Disease a proper CD pressing. Newly mastered by engineer Mat Laperle in 2019, the core album has been appended with instrumental demo "270991"—titled after Paquette's birthdate—as a bonus track. The entire release is dedicated in memory of Paquette, and will also include a 12-page booklet, making this a fitting reminder of the outstanding benchmark that DISFIGURED ELEGANCE was able to achieve during their all-too-brief existence.
FOR FANS OF:
CHELSEA GRIN, AFTER THE BURIAL, AS BLOOD RUNS BLACK, KNIGHTS OF THE ABYSS & BLIND WITNESS
TRACK LIST:
1. Catharsis For The Stillborn
2. The Basics
3. This Is My Promise
4. Empty Eyes
5. Farewell To Confidence
6. The Last Disease
7. Winds Of Desolation
8. The Weight Of Humanity
9. The Foreigner
10. Dead Season
11. Your Last Breath
BONUS DEMO TRACK
12. 270991