BUGZY - Center Of Attraction [Bootcamp Series #38]
$

9.99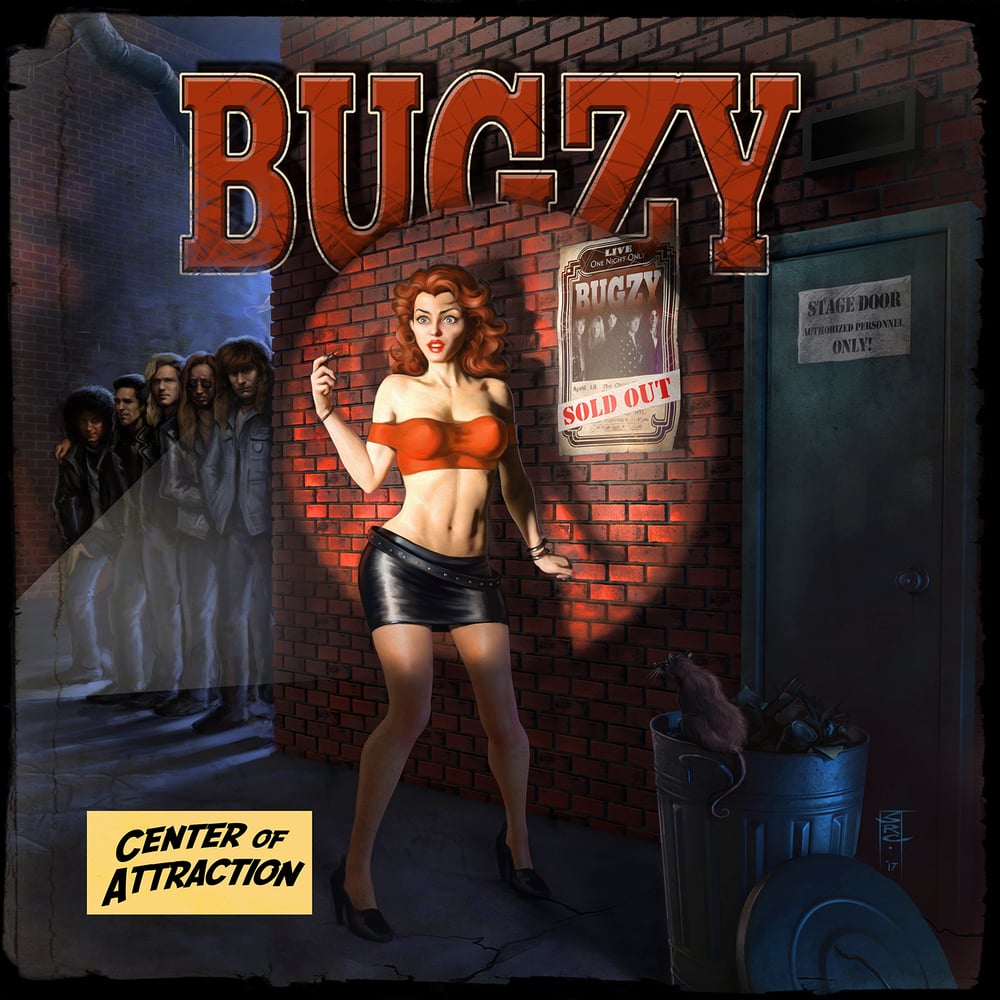 BOOTCAMP SERIES #38
DIVE161
CD
DECLASSIFIED INFORMATION:
BUGZY's roots date back to late-1983, when 19-year-old guitarist/vocalist William "Bugsy" Boyer, keyboard player Franki Gorgo, and drummer Bob Kimmel crossed paths as members of a full-time, internationally touring cover band called Pentagon. By 1985, Bob and Franki had struck out to create their own original material, and Bugsy—initially still a member of Pentagon—would join their sessions as his schedule allowed. By 1988, the three had officially joined forces and fleshed out a lineup to begin performing live—"BUGZY" being the simple result of needing a name for their first gig.
Within a year, a short-lived production deal with producer Tony Bongiovi led the group to record a few tracks in NYC's historic Power Station studio; and in 1990, a production/management deal with L.A. record producer John Ryan (Santana, etc.) resulted in three years of nonstop work on new material with assorted session musicians. Into the mid-'90s, with the help of hit record producer Chris Lord-Alge, BUGZY was courted by no less than three major labels—RCA, Polygram, and EMI—but the trio's decade of hard work would shockingly fail to yield the release of one single piece of music until the summer of 2017, when Divebomb Records finally rescued 17 songs for BUGZY's debut CD: Plan B.
The hard-hitting and rock-based Plan B made its mark and sold well—well enough, in fact, that Divebomb Records has decided to delve further into the BUGZY catalog to release two more CDs. This particular collection, Center of Attraction, contains 18 more diverse songs from the BUGZY backlog—culled mostly from very early material on into the band's middle period of songwriting. Sure to delight listeners of rock royalty such as Bad English, Night Ranger, and Survivor, the collection also boasts a 12-page booklet featuring band-penned liner notes and archival ephemera. For the fans, by the fans!
COMRADES IN ARMS:
Bad English, Tall Stories, Night Ranger, The Hooters, Giant and The Choirboys
ARSENAL:
Limited edition CD – only 500 units pressed worldwide – Cover art by Steven Cobb – digitally remastered – band supplied photos – full color 12 page booklet with new band notes
1. Center Of Attraction
2. Shannon
3. Hold On To Me
4. Lose No Sleep (Over You)
5. What Do All The People Know
6. Make A Wish
7. All In One Night
8. Big Girl Now
9. Donna
10. Be A Big Man
11. Little Girl Lost
12. Father Time
13. Forget It Girl
14. Maria
15. Maybe You Were Right
16. Out From Under
17. Hold Me Now
18. Take Me Away