BROTHERS GRIMM - Helm's Deep (Deluxe Edition)
$

9.99
On sale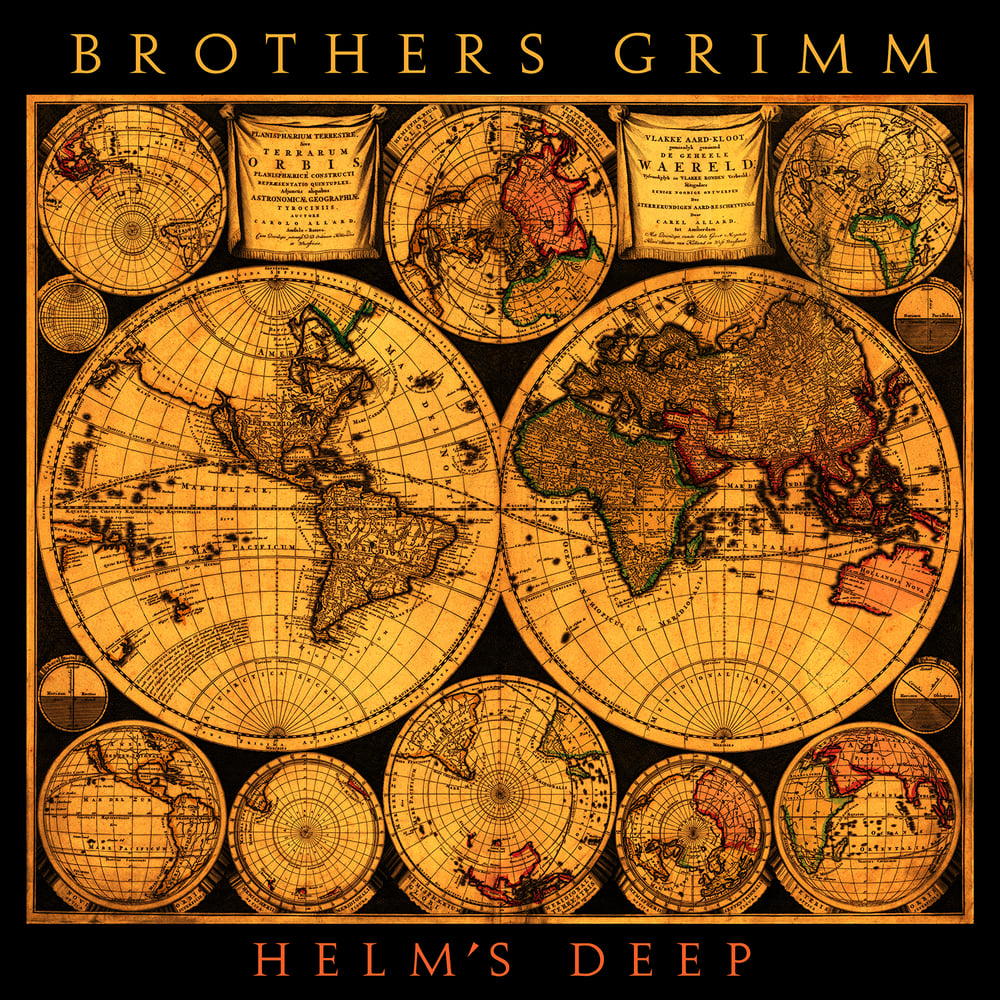 DIVE222
CD
BROTHERS GRIMM formed in Cincinnati, OH during the late-'80s, when all of the members were still teenagers. Settling on an initial lineup of Jake Bolduc (bass), Christian Green (drums), guitarists Rob Gannon and Dennis Hamlin, and Bruce Arnold on vocals, the extremely dedicated crew honed an astoundingly high-level form of progressive metal throughout frequent late-night practice sessions—inspired by legends such as Cacophony, Dream Theater, Fates Warning, Racer X, and Watchtower, to name a few.
Tracked with Dale "Smitty" Smith—who had done quite a bit of work with David T. Chastain's assorted projects—at Queen City Music, debut outing Helm's Deep was released on cassette in 1990, and its creative songwriting and adept musicianship established BROTHERS GRIMM as both ahead of their time and technically on par with now-classics of that era. Few live shows followed, however, and rather than pursue support from a record label, several members of the group relocated to Hollywood to attend the Musicians Institute as the writing for follow-up Only Change is Constant started to take shape.
Recorded as a four-piece sans Gannon and with Aaron Thomas from DEUS VULT on vocals, Only Change is Constant began at Audio Craft Studio when the remaining musicians returned from Los Angeles. Short on finances, the band chipped in for an ADAT machine and finished the EP at whomever's home would tolerate the noise. The material would eventually be released in 1992, once again in limited numbers on cassette. Though BROTHERS GRIMM had already started to work on some promising new songs, continuing financial struggles combined with general growing pains resulted in the lineup going their separate ways shortly thereafter.
But now, a whopping three decades later, Divebomb Records is thrilled to compile the complete BROTHERS GRIMM discography onto CD for the very first time. The disc will contain all nine should-be cult classic tracks from both Helm's Deep and Only Change is Constant, plus three bonus instrument-only takes from the Only Change is Constant sessions—all remastered by Jamie King Audio. Plus, a 20-page CD booklet fully-loaded with photos, lyrics, and a retrospective interview with the band. For the fans, by the fans!
TRACK LIST:
1. Status: Oligarchy
2. vs.
3. Night of the Jackal
4. Helm's Deep
5. Where's Your Messiah Now?
Only Change Is Constant – 1992
6. Father
7. Julia
8. Crushed Black Velvet
9. Only Change Is Constant
Only Change Is Constant (Instruments) – 1992
10. Julia
11. Crushed Black Velvet
12. Only Change Is Constant
INTERNATIONAL CUSTOMERS
LOOKING FOR CHEAPER SHIPPING OPTIONS?
TRY OUR INDIEMERCH STORE HERE