ARAGON - Aragon (Deluxe Edition)
$

12.99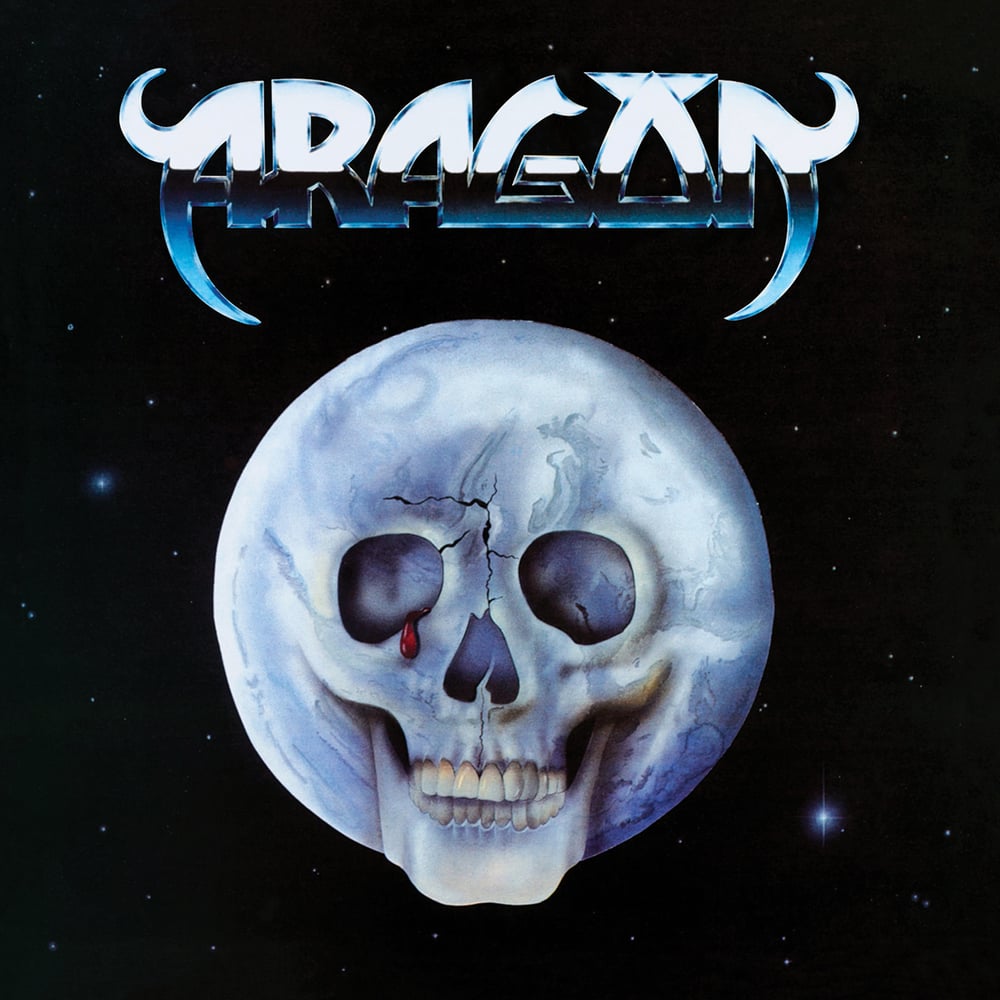 DIVE224
CD
ARAGON formed in Levittown, NY when high school friends Mike Pope (guitar) and Gerry Holz (drums) joined forces with Vinny Ciminera (bass) and Rob Andersen (vocals). Initially inspired by the classic sounds of Maiden, Priest, Sabbath, etc., the four-piece gradually gravitated toward the burgeoning thrash style being fostered by future legends such as Metallica. The initial result of such efforts was "Dreams of Hell," intended for the Arctic Records Presents compilation in 1986, though ultimately unreleased at that time.
Having secured a regional following through opening slots for the likes of D.R.I., Flotsam and Jetsam, Nuclear Assault, Overkill, etc., the band eventually landed at Network Sound Studios in Brooklyn, NY to record their seven-song debut, released on Brokin' Records in 1988. Unfortunately, Andersen left the band shortly after the album was complete. ARAGON attempted to soldier on as a trio, recording two final songs—one with Pope exploring vocal duties—before fading into obscurity. Their lone LP would go on to become an expensive collectible for the most diehard of cult metal fanatics.
Over 30 years later, Divebomb Records is prepared to bring ARAGON back to the surface—on CD for the very first time, with "Dreams of Hell" and the previously unreleased "Schizophrenic" as bonus tracks. Remastered by Jamie King Audio, expect hard-charging, thrash-tinged heavy metal for fans of early Nuclear Assault, (early) Anthrax, Overkill, Primal Scream NYC, E-X-E. As always, the 12-page booklet includes plenty of photos, flyers, plus an interview with the band conducted earlier this year. For the fans, by the fans!
TRACK LIST:
1. Fallout
2. Blood Thirsty
3. Straight Jacket
4. Simply Deranged
5. (I'm Not Your) Stepping Stone
6. Fear for Your Life
7. Killing the Innocent
BONUS TRACKS
8. Schizophrenic
9. Dreams of Hell
INTERNATIONAL CUSTOMERS
LOOKING FOR CHEAPER SHIPPING OPTIONS?
TRY OUR INDIEMERCH STORE HERE