APOCALYPSE - Apocalypse (Deluxe Edition 2.0)
$

12.99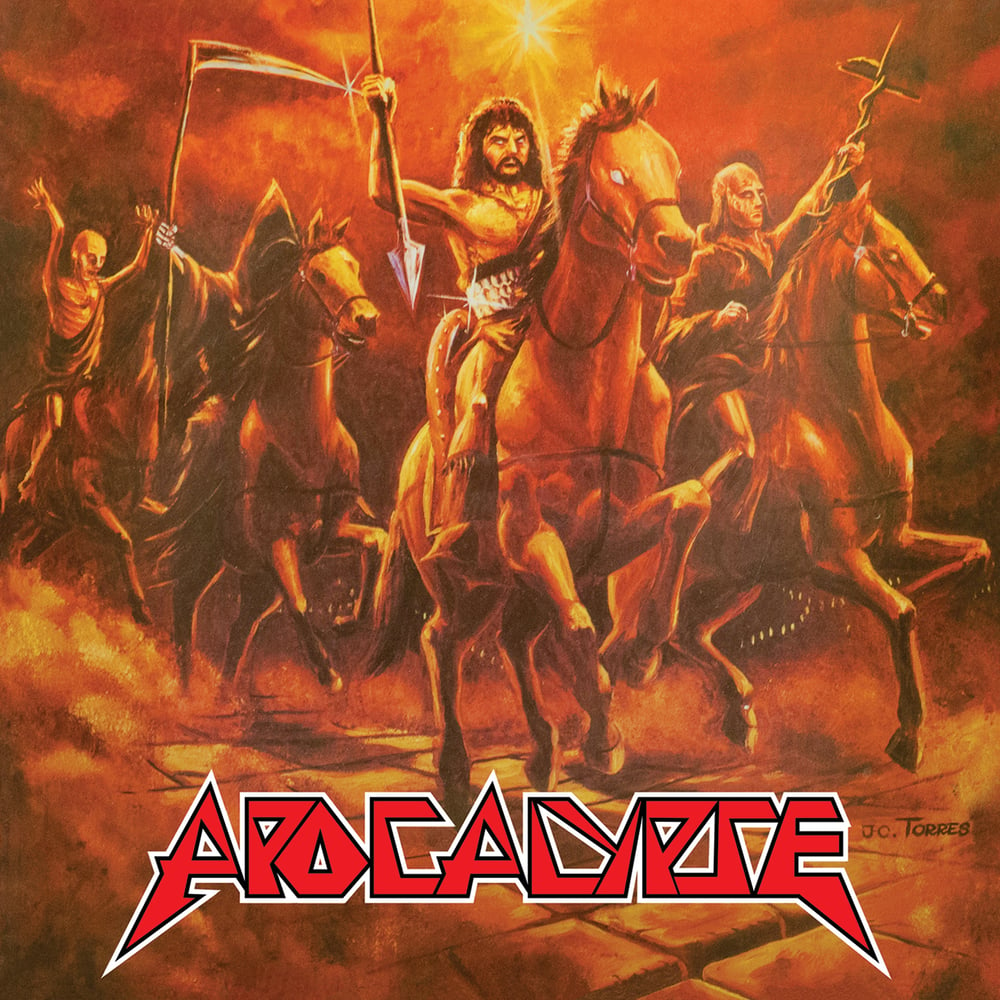 DIVE225
CD
Swiss thrashers APOCALYPSE formed in 1984 and unleashed a five-song demo the following year, but the quintet didn't really pick up steam until reissuing their initially self-released debut album in 1988 through Out of Tune Records. As with most metal bands of the era, APOCALYPSE drew influence from the Bay Area thrash scene—most notably Metallica, going so far as to enlist the talents of long-running producer, Flemming Rasmussen, to handle the engineering of their debut.
A perfectly executed album, Apocalypse is chock full of intense riffs upon a foundation of intricate and melodically-charged arrangements. The strengths of the material come as no surprise, given that the band spent several years fine-tuning many of the album's nine tracks. The only metal group signed to Out of Tune—a label owned and operated by darkwave project The Vyllies—APOCALYPSE seemed very much out of place on the roster, and without the support of a label completely devoted to the album's success, the LP slowly dwindled toward obscurity.
But now, years after first tackling a CD reissue in 2016, Divebomb Records is excited to once again present a deluxe edition of Apocalypse—including six bonus tracks from early demo sessions—all remastered by Jamie King Audio. In addition to archival photos and a 2016 interview by Konstantin Chilikin of Stay Heavy fanzine, this pressing's 16-page booklet also restores the original APOCALYPSE logo and artwork from the very first self-released iteration of the LP back in 1987. For the fans, by the fans!
TRACK LIST:
1. Digital Life
2. A Tale Of A Nightmare
3. Crash!
4. Fuck Off And Die
5. The Night Before
6. Apocalypse
7. Back To The Fire
8. Dark Sword
9. Cemetery
BONUS TRACKS
84-85-86 (Demo Tape)
10. Back To The Fire
11. I Don't Tell You Lies
12. Demon's Eyes
13. Fuck Off And Die
14. Dark Sword
15. The Knight
INTERNATIONAL CUSTOMERS
LOOKING FOR CHEAPER SHIPPING OPTIONS?
TRY OUR INDIEMERCH STORE HERE