ANIMOSITY - Shut It Down
$

4.99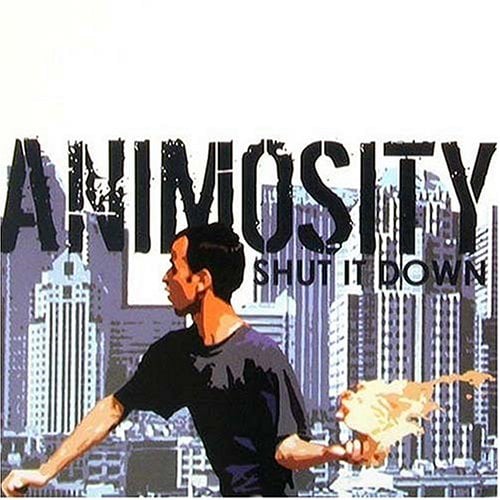 TRB045
CD
Original release information:
The Bay Area is known best in the metal community for its revolutionary thrash metal movement which was unleashed during the mid-eighties and forever changed the face of metal as we know it. Fast forward to the year 2003, and now the Bay Area thrash movement has been "reborn" so to speak. ANIMOSITY are new blood, and considering none of the members were even born when the initial movement began (members being only 16 and 17 years old), we must attest to something in San Francisco's water line.
Seriously, the tracks contained on their debut release, Shut It Down, are textbook examples of Bay Area thrash, mixed with some current death metal influence and modern hardcore dance parts. They possess something for the metal fan in everyone. Whether you want to circle pit like the "old days," get a case of whiplash from your spiraling hairnado, or you feel the need to kick and punch you way around your room like you were Bruce Lee, ANIMOSITY can provide the soundtrack in which to do so.
FOR FANS OF:
DYING FETUS, TESTAMENT, BETWEEN THE BURIED & ME and CANNIBAL CORPSE
TRACK LIST:
01 Intro
02 Grey Skies
03 Instilling The Affliction
04 Saved
05 24 More
06 Leashes
07 Fake Blood
08 Anti-Kingdom
09 Terminal Existence
10 Life Advocate