PYRACANDA - Two Sides Of A Coin (Deluxe Edition)
$

11.99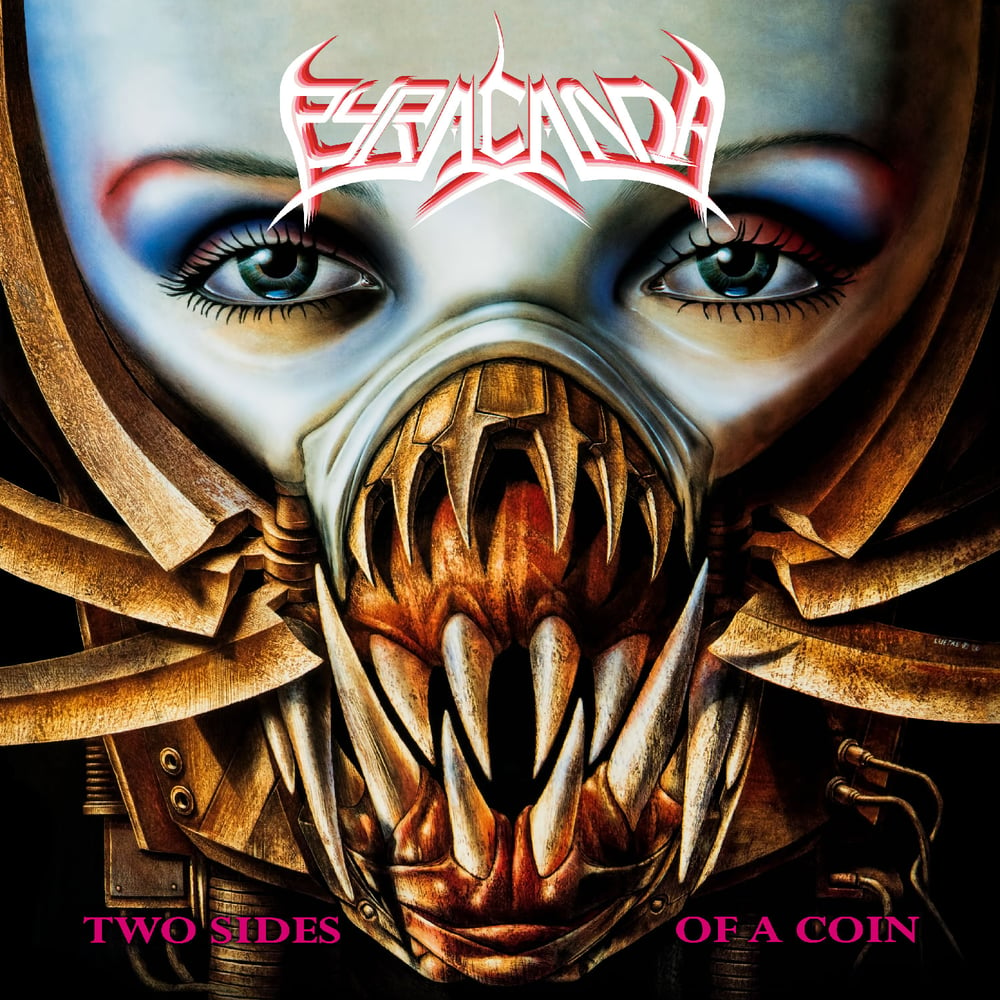 DIVE175
CD
SECOND PRESS NOW IN STOCK (500 COPIES)
OVERVIEW:
PYRACANDA formed in Koblenz, Germany in 1987—just a group of local friends out to have a good time and jam out some thrashing heavy metal. The five-song Welcome to Crab-Louse City demo quickly materialized in 1988, but it would only be a few short months before Rolf Koch (bass) and Dirk Pützfeld (vocals) were replaced by Dieter Wittbecker and Hansi Nefen, respectively—rounding out the lineup founded by guitarists Sven Fischer and Dennis Vaupel, and Elmar Gehenzig behind the kit.
Still teenagers at the time, PYRACANDA's approach rapidly progressed, gaining the interest of hungry young label No Remorse Records (Blind Guardian, Grinder, Heavens Gate, etc.), who landed the group at Ege Sound Studio with producer Armin Sabol (Rage, Sinner, etc.) for their debut full-length, Two Sides Of A Coin. Released in early-1990, the result took the band's fast and aggressive thrash with bits of melody and traditional heavy metal influences to a new level, presented with infinitely stronger production for a much more powerful overall delivery.
Despite a lack of concrete touring, shows supporting Blind Guardian, Tankard, Accu§er, and Rage followed; and the album was well-received by the German metal press. In November of 2010, PYRACANDA even celebrated the 20th anniversary of Two Sides Of A Coin by reuniting for a successful one-off live show at hometown club Dreams.
Now, nearly 30 years later, Divebomb Records is excited to present this expanded edition of Two Sides Of A Coin—complete with four never-before-heard demo tracks as a bonus, including an epic 9-minute rendition of "Welcome to Crablouse City." Fully remastered by the band's own Sven Fischer, the disc includes a comprehensive booklet consisting of photos, lyrics, and a retrospective interview with the band. For the fans, by the fans!
FOR FANS OF:
GRINDER, VENDETTA, POLTERGEIST, INTRUDER and RISK
TRACK LIST:
1. Top Gun
2. Democratic Terror
3. Delirium Tremens (Tremendous)
4. Challenge Cup
5. Rigor Mortis
6. Welcome To Crablouse City
a) The Return Of The Past
b) The Shame
7. Dreamworld (Goodbye, Mary Ann)
8. Loser
9. Don't Get Infected
BONUS TRACKS
10. Top Gun (Demo – 1989)
11. Rigor Mortis (Demo – 1989)
12. Democratic Terror (Demo – 1988)
13. Welcome To Crablouse City (Demo – 1988)