PRIMAL SCREAM NYC - Volume One (Deluxe Edition)
$

9.99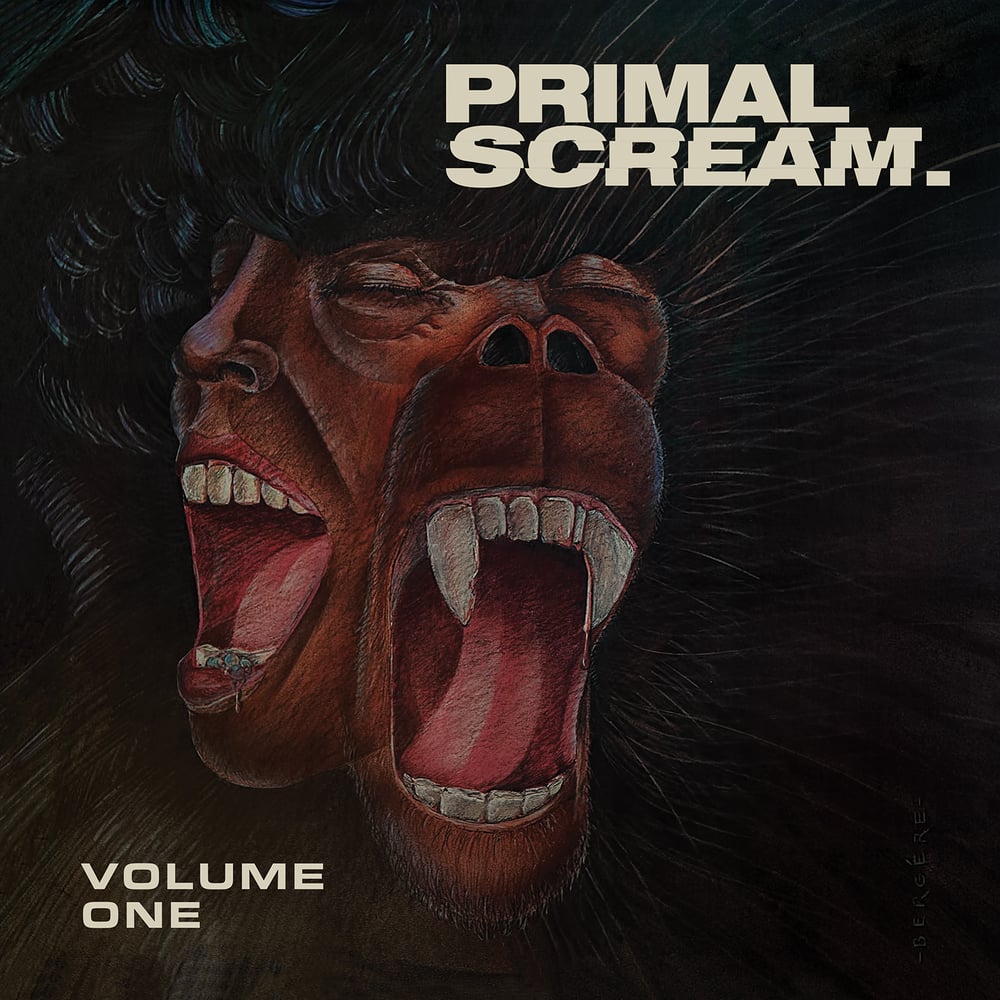 DIVE206
CD
OVERVIEW:
PRIMAL SCREAM (NYC) formed in Brooklyn, NY circa 1986 when ex-Carnivore guitarist Keith Alexander set out to create a project that he could call his own, joining forces with Steve Alliano (formerly of Deathslayer/Helicon) on lead vocals and drums, and Rob Graham on bass. Shortly thereafter, the trio entered Systems Two Studios (Carnivore, Agnostic Front, Crumbsuckers, Whiplash) to record a three-song demo, The Outrage Continues. Within just nine months of existence, PRIMAL SCREAM (NYC) landed a deal with Mercenary Records and quickly returned to Systems Two in January of 1987 for their full-length debut, Volume One.
Keith had inventively labeled the group's style as "throk"—thrash + rock—which made perfect sense for PRIMAL SCREAM (NYC)'s unique brand of energetic and aggressive crossover; which led to performances alongside top-shelf acts such as Manowar, King Diamond, Overkill, the Cro-Mags, M.O.D., Whiplash, Nuclear Assault, etc. An entire second LP—Superstructure—was even written and rehearsed, with plans to hit the studio before the end of 1988. Unfortunately, a lack of promotion/support from the label—coupled with a revolving door of lineup changes that eventually found Keith the only founding member remaining—saw the promising outfit fade into relative obscurity with Volume One their swansong.
Original copies of the Volume One CD have since become quite collectible, at times selling for $100 or more. So, at long last, over three decades later, Divebomb Records is proud to honor the memory of Keith Alexander—who passed away in a tragic bicycle accident in 2005—with a long-overdue official deluxe edition reissue of PRIMAL SCREAM (NYC), Volume One. Fully remastered by Jamie King Audio, the disc's booklet will contain archival photographs and a retrospective interview with Steve Alliano; as well as a look back with Keith's sister, Kari. For the fans, by the fans!
FOR FANS OF:
WARGASM, HALLOWS EVE, GOTHIC SLAM & MOTORHEAD
TRACK LIST:
1. State Of The State
2. War And Sin
3. Last Breath
4. Scream Til You Bleed
5. Kill The Light
6. Poisoned
7. Ignorance Is No Excuse
8. Megaton
9. Mr. McCreedy
10. Shot On Sight
BONUS TRACKS
The Outrage Continues… (Demo – 1986)
11. Poisoned
12. Last Breath
13. State Of The State