HOLOSADE - Hell House (Deluxe Edition)
$

6.66
On sale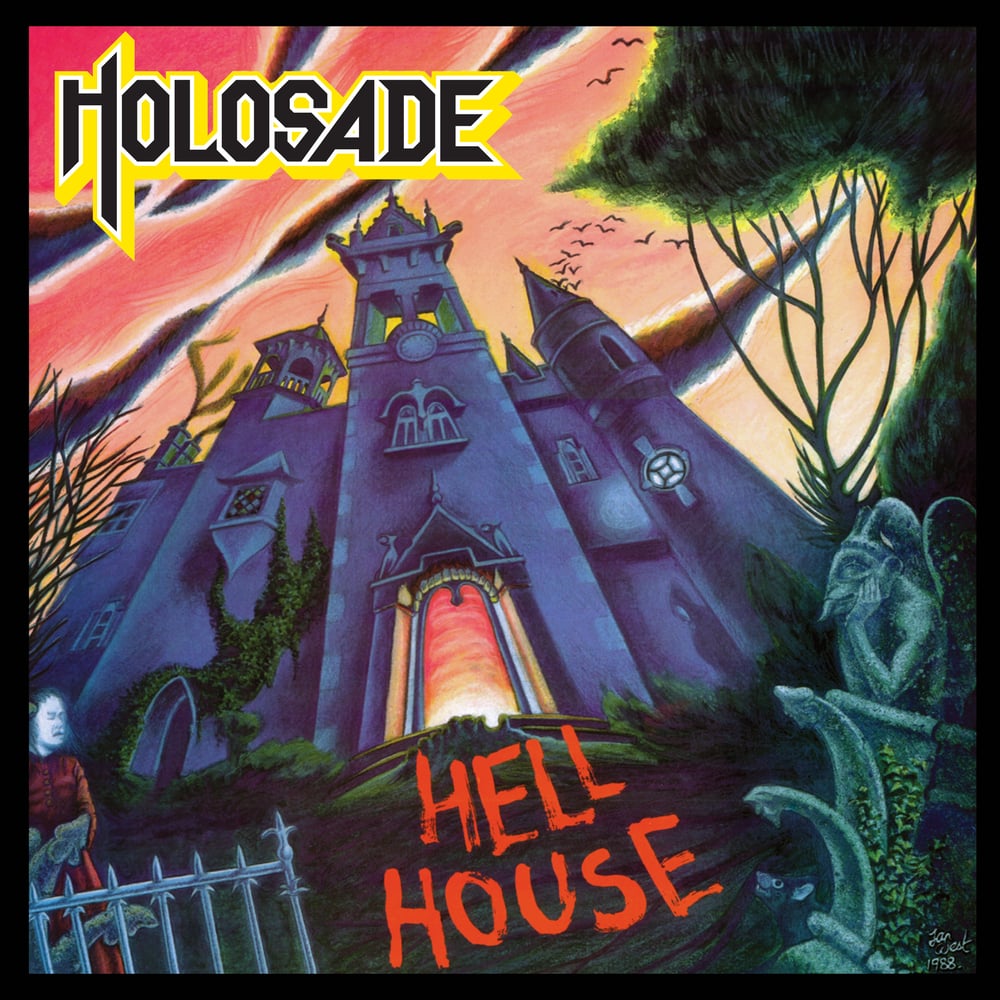 DIVE095
CD
OVERVIEW:
HOLOSADE hail from Darlington in the North East of the UK which was also home to such revered acts as VENOM, RAVEN, ATOMKRAFT and WARFARE. Unlike many of the above, it took HOLOSADE quite a while to emerge as a unit. The band began, in 1985, as a thought in the head of Phillip de Sade (vocals), but the right line-up was a long time in the making and it wasn't until 1986 that the line-up was confident or stable enough to find its own style and really push itself through the demo Love It To Death. Although not the band's first, it was by far the best, and ultimately led to their signing with Powerstation Records (TOKYO BLADE, CHROME MOLLY), especially when the demo was coupled with the tremendous live effect the band were having where ever they appeared.
Originally intended to be an EP, Hell House, was released in 1988 as a full length based on the label's confidence that HOLOSADE had a surefire formula to success which combined a gritty mixture of Anthrax and Di'anno-era Iron Maiden. HOLOSADE delivered little in the way of sophistication and refinement, but they were a raucous quintet full of honest under-arm sweaty stains and intrinsically British. It wasn't long after the release of Hell House that the plague of line-up changes resumed and HOLOSADE slowly fell apart with some members departing to such notable UK acts SABBAT and LITTLE ANGELS.
Despite HOLOSADE's flirtation with the spotlight, Divebomb Records is excited to present Hell House in this special deluxe edition reissue. The 20 page booklet contains band supplied photos, archival magazine features and full album lyrics. This edition also contains 6 bonus tracks, four of which are from a previous unreleased BBC 1 Rock Show Session. This is a reissue for the fans, by the fans.
FOR FANS OF:
ANTHRAX, HALLOWS EVE, ABATTOIR, RAZOR
TRACK LIST:
1. Look Into The Mirror
2. Welcome To The Hellhouse
3. Love It To Death
4. Madame Guillotine
5. Psycho
6. Bitter Sweet
7. Eternal Life
8. Nightmare Reality
BONUS TRACKS
Neat Records Demo (1987)
9. Psycho
10. Eternal Life
BBC RADIO 1 ROCK SHOW SESSION (1988)
11. Welcome To The Hellhouse
12. Psycho
13. Computer World
14. Look Into The Mirror